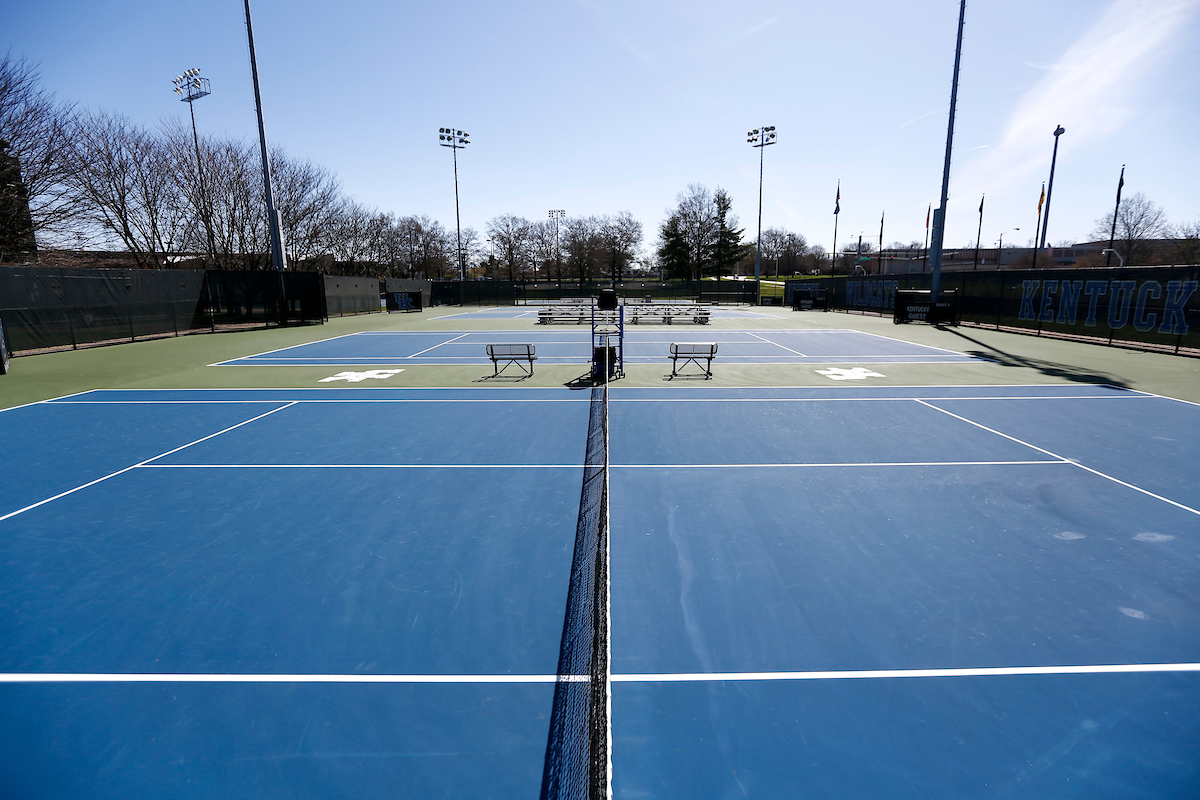 April 19, 2023 - 12:27 PM
2023 Wildcat Tennis Camps
2023 WILDCAT TENNIS CAMPS
June 12-15th • July 17-20th
These camps cover all aspects of tennis from stroke play, match play, technique, strategy and fitness. A great camp for all levels and very competitive for tournament level players
CURRICULUM
The camp curriculum covers all aspects of tennis. Players are grouped according to both age and ability. Areas that we will cover are:
Forehand
Backhand
Serve • Overhead
Volley
Approach shots/Transition
Service Returns
Strategy/Tactics
Mental Training
Match Play/Singles & Doubles
Different levels of junior play & Doubles Strategy
World class instruction by UK Coaches and players
CHOOSE FROM TWO CAMP OPTIONS
MORNING CAMP
COST: $250 AGES: 7-18 Years Old TIME: 9.30 am – Noon (Mon-Thurs)
FULL-DAY CAMP
COST: $425 AGES: 7-18 Years Old TIME: 9.30 am – 3:30pm (Mon-Thurs)
CAMP SCHEDULE
MONDAY JUNE 20, JULY 11
8.30– 9:30am Registration/ Check In
MONDAY-THURSDAY, JUNE 20, JULY 11
9:30 am – 12pm Tennis Training
Noon – 1:30 pm Lunch UK Cafeteria
1:30 – 3:30 pm Tennis Training
GENERAL INFORMATION
MEDICAL INFO & REQUIREMENTS
UK camps require the following forms to be completed prior to participation:
Registration & Payment (online preferred)
Copy of Physical Form (must be signed by a physician in the last 12 months)
Copy of the front and back of health insurance card
UPLOAD MEDICAL FORMS ONLINE
Medical forms may be uploaded on your registration page; however you're welcome to email [mgordontennis@gmail.com or matthew.gordon@uky.edu] or bring them the first day of camp. Additional questions and concerns are welcome by email.
You will NOT be able to pay by credit card at check-in.
ONLY CHECKS
OR CASH.
WHAT TO BRING
Water jug, sunscreen, hat, racket, tennis shoes and proper attire. Drinks will be provided
MISSION STATEMENT
We hope to provide a positive, learning environment in which the camper can learn fundamentals, individual skills, and competitive skills if they want to advance their game to the next competitive level. Additionally, we want to expose the campers to instructors and players who have been successful on the NAIA, Divi­sion I and professional level. The camper's growth as a player and person is important to us while spending the week at Wildcat Tennis Camp.
FACILITIES AND PARKING
The Dr. H.H. Downing Outdoor Tennis Complex, and the nine-court Hilary J. Boone Varsity Tennis Stadium Complex, is the facility for the Wildcat Tennis Camp. It is located off of Cooper Drive in Lexington, across from the Lexington Community College. One of the nation's finest indoor collegiate facilities, the Boone Indoor Center, houses the Wildcat Tennis Hall of Fame and serves as the head-quarters for the camp. All registration will take place indoors. The parking lot at the intersection of Cooper Drive and Sports Center Drive, adjacent to the E.J. Nutter Training Facility, is available during the summer for you to park and walk your camper to the In­doors Building. Paid parking is also available in the new parking garage adjacent to the tennis courts. You may enter the Boone Center off of the grass facing Cooper or come down the sidewalk (Complex Drive) and enter by crossing the outdoor tennis courts.
TRAINER
A University of Kentucky trainer will be a member of our full-time staff. Please notify our trainer at check-in of any special health concerns you may have.
EQUIPMENT
The camp will only use regular balls for all ages.