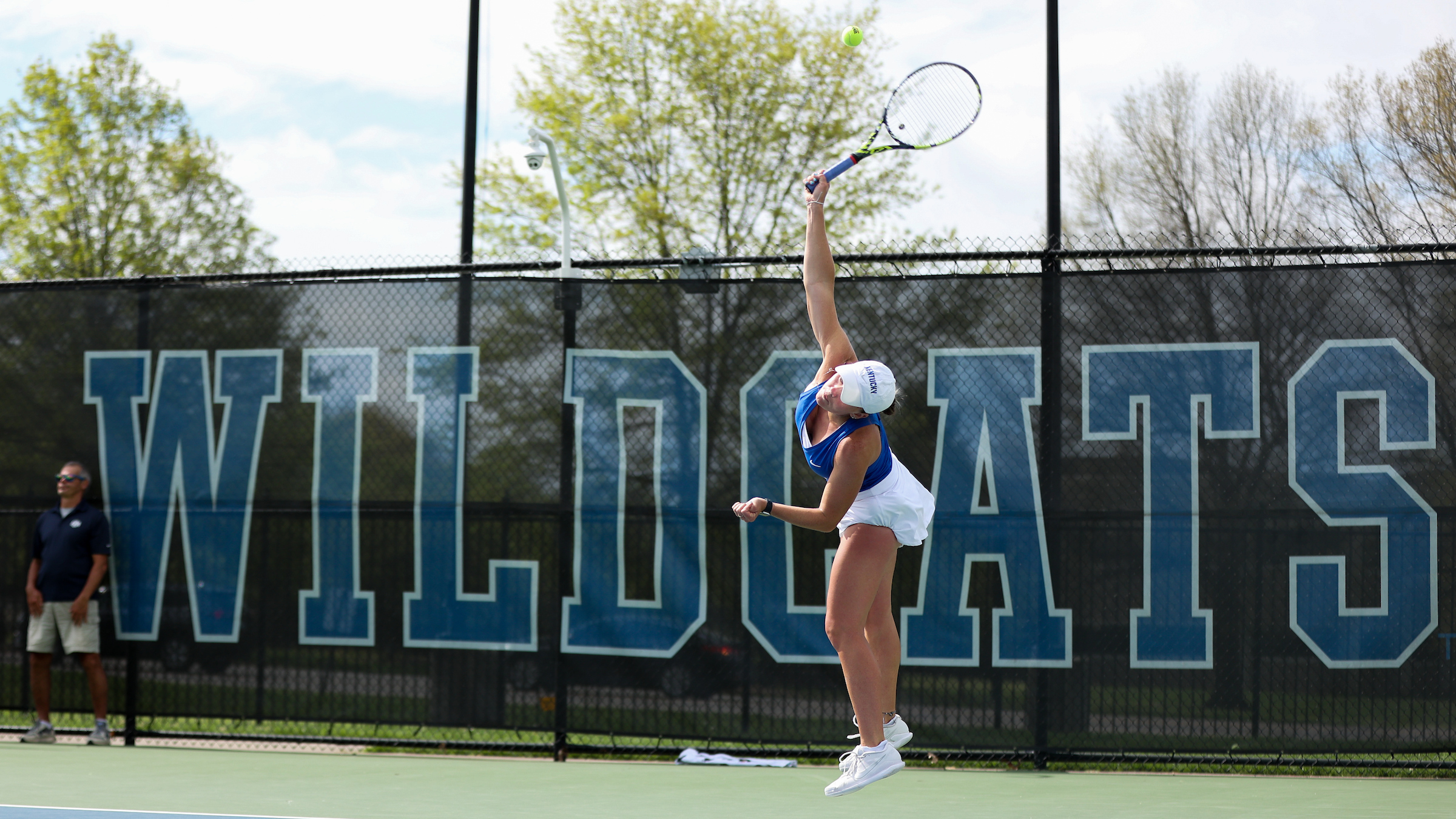 April 18, 2023 - 02:10 PM
Wildcats Begin SEC Tournament Play Wednesday
LEXINGTON, Ky. – No. 57 Kentucky women's tennis (12-13, 4-9 SEC) will begin Southeastern Conference Tournament play on Wednesday in Fayetteville, Ark. The Cats will first take on Mississippi State (10-14, 0-13 SEC) for a 4 p.m. matchup at Billingsley Tennis Center.
The Wildcats faced the Bulldogs in Starkville, Miss. early in conference play this season earning the first regular season conference win since 2021. UK came out on top, 5-2 with freshman Zoe Hammond and sophomore Ellie Eades leading the way in the contest clinching the doubles point.
No. 42-ranked singles player Florencia Urrutia, who was ranked No. 73 at the time, earned a singles point over her MSU opponent. Lidia Gonzalez, Eades and Hammond earned the remaining singles points for the Cats to secure the victory.
Last year, the Wildcats began the SEC Tournament with a victory over LSU, 4-2, to advance to the second day of competition. However, Kentucky's tournament run ended in the second round with a loss to South Carolina, 1-4.
Match Facts
Kentucky is ranked No. 11 in the SEC heading into the tournament, Mississippi State is ranked No. 14.
The Wildcats hold a 39-7 all-time series record against the Bulldogs.
The last regular season match between Kentucky and MSU resulted in a 5-2 UK victory.
57-ranked Kentucky is 12-14 this year and dropped its most recent match to No. 47 LSU, 2-5 at home.
Mississippi State is 12-14 this year and dropped its most recent match to No. 14 Tennessee, 1-6 on the road.
In the most recent ITA rankings, senior Florencia Urrutia found herself in the ranks with a singles placement of No. 42.
The ranked pair of Elizabeth Stevens and Carlota Molina also found themselves trending upwards with their doubles ranking improving to No. 22.
Fans can follow along with SEC Tournament live stats by clicking here. For more information on the tournament, click here.
For the latest on UK Women's Tennis, follow the Wildcats on Twitter and Instagram at @UKWomensTennis.