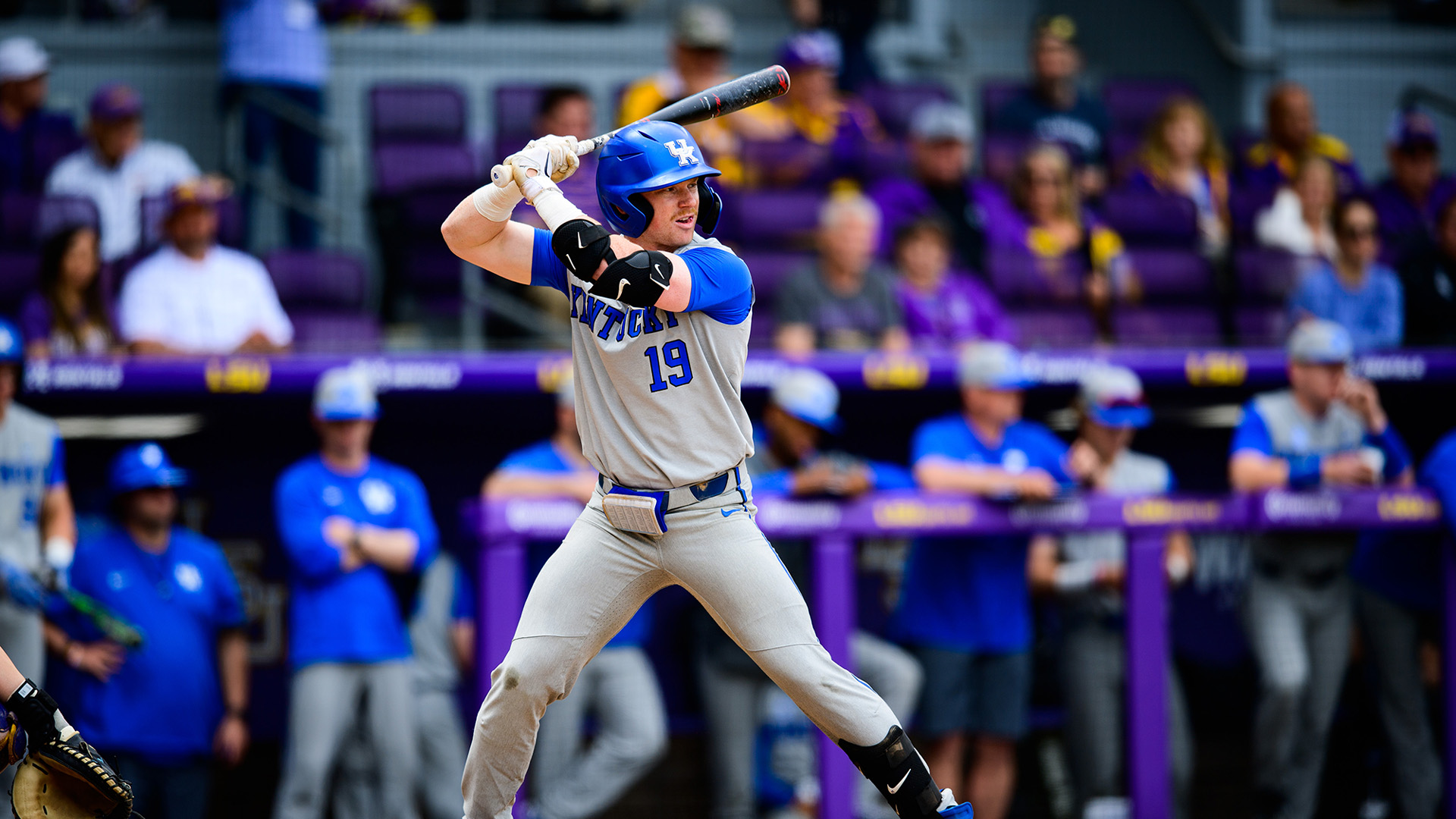 No. 11 Kentucky returns to Kentucky Proud Park on Tuesday evening after acquitting itself well at top-ranked LSU over the weekend. The Wildcats will host Xavier at 6:30 p.m. ET.
The Wildcats (28-7) and Musketeers (22-14) faced each other last fall in an exhibition game, which UK won 11-6.
UK was soundly beaten by LSU in the series opener but rebounded to win game two and took game three to the wire before falling by a single run. UK has the second-most RPI top 100 wins in the nation (20) and the most top 50 (16) and top 25 (13) RPI victories. It remains No. 1 in the RPI and owns the second-most difficult schedule.
Redshirt freshman Travis Smith will be pitching for the first time since April 4 vs. Dayton after last week's game at Louisville was postponed.
GAME DETAILS
Tuesday, April 18 vs. Xavier
6:30 p.m. ET; Lexington, Ky. (Kentucky Proud Park)
Radio: UK Sports Network/630 AM locally | Live Stream: SECN+
Records: #11 UK (28-7), Xavier (22-14)
PROMOTIONS
UK Students can receive free swag out at "The Hook" (official student section of UK Baseball). *limited quantities of items, first-come-first-served.