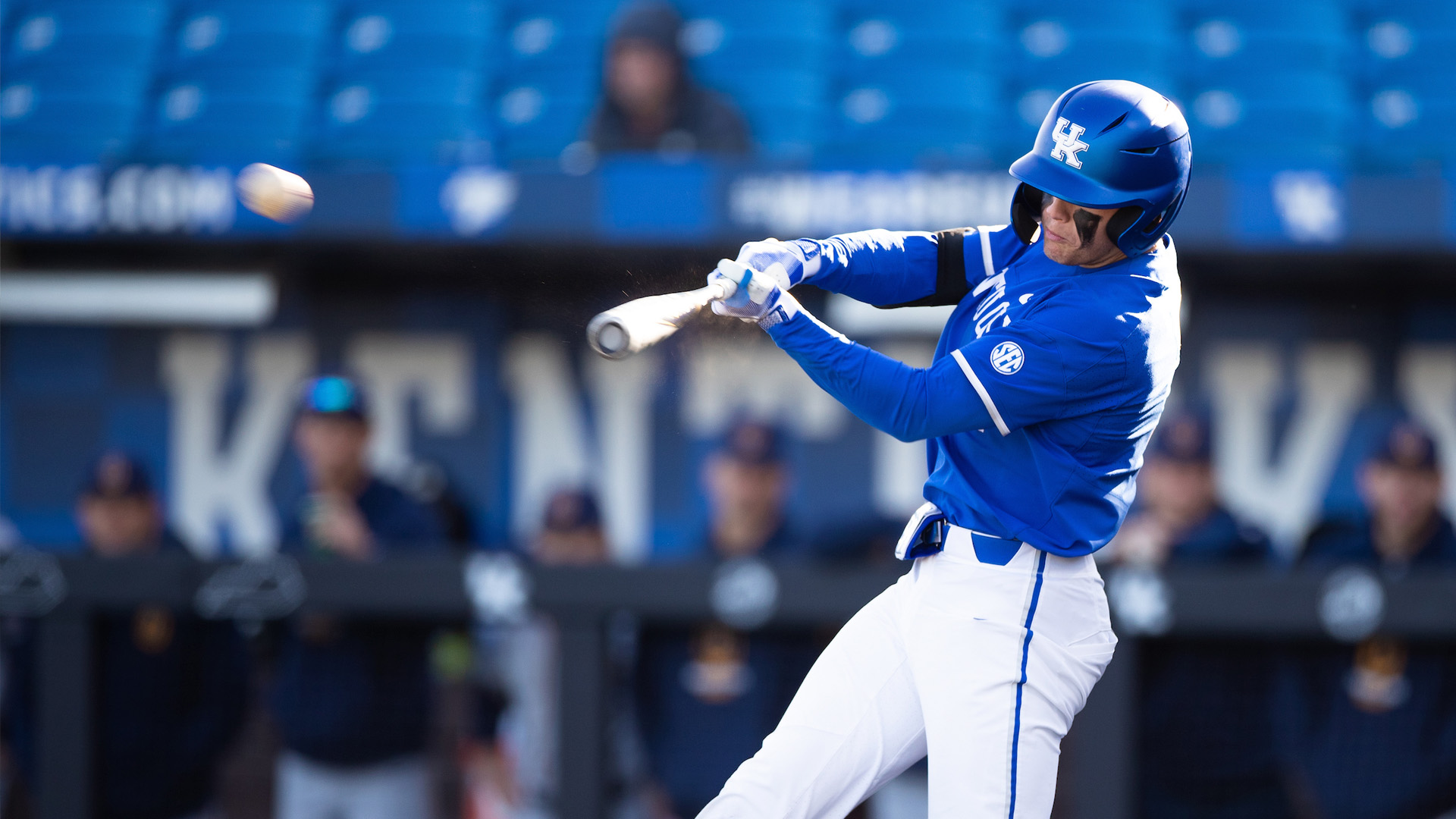 BATON ROUGE, La. – The No. 1 team in the country played to that lofty ranking, scoring 14 runs in the first three innings of a 16-6 victory over No. 11 Kentucky at Alex Box Stadium on Thursday night.
The Tigers took advantage of a bevy of self-inflicted mistakes and scored 13 two-out runs in the game. UK pitchers hit five LSU batters in those early innings, a ball was lost in the sun in the outfield that dropped for a hit and a fielding error directly led to a pair of grand slams and a three-run home run for the Tigers.
The Cats fell to 27-6 overall and 9-4 in Southeastern Conference play.
UK was up against arguably the top prospect for the 2023 MLB Draft in pitcher Paul Skenes and held its own. The Cats pounded out the most hits (seven) and earned runs (four) in a game against the right-hander with a 100 MPH fastball and devastating slider who leads the nation in strikeouts. Previously, he had not allowed more than five hits or two earned runs in a game.
Sophomore infielder Emilien Pitre had three of those hits off Skenes on his way to a perfect 4-for-4 night with three RBI.
NOTES
Kentucky is 34-9 over its last 43 games dating to last season.
UK is 18-10 in its last 28 games vs. SEC opponents.
UK is 13-18 all-time vs. No. 1-ranked teams.
UK is 9-31-1 all-time in Baton Rouge.
UK Coach Nick Mingione is in his seventh season at the helm and now owns a 203-135 career record.

UK is 46-47 in the month of April under Coach Mingione.
Mingione is 3-9 vs. LSU

UK has scored in 331 of 338 games under Coach Mingione.
Infielder Emilien Pitre went 4-for-4 with two runs, three RBI and a double.

He had his 10th multi-hit game of the season and three hits off LSU ace Paul Skenes.
He had a two-run double that gave him 11 multi-RBI games this season.

First baseman Hunter Gilliam got back on track by going 2-for-4 with a run.

He had his 13th multi-hit game of the season.
He reached 200 career hits.

Outfielder Ryan Waldschmidt went 1-for-4 with two RBI.

He had a two-run double that gave him his eighth multi-RBI game of the season.

Outfielder Nolan McCarthy owns a career-long nine-game hit streak and has reached safely in 12 straight.
Right-hander Seth Logue tossed three innings of one-hit, shutout baseball.
 ON DECK
Kentucky and LSU meet again Saturday night at 7:30 p.m. ET.  The radio call will be on the UK Sports Network (630 AM WLAP, locally) and it will be streamed on SECN+.