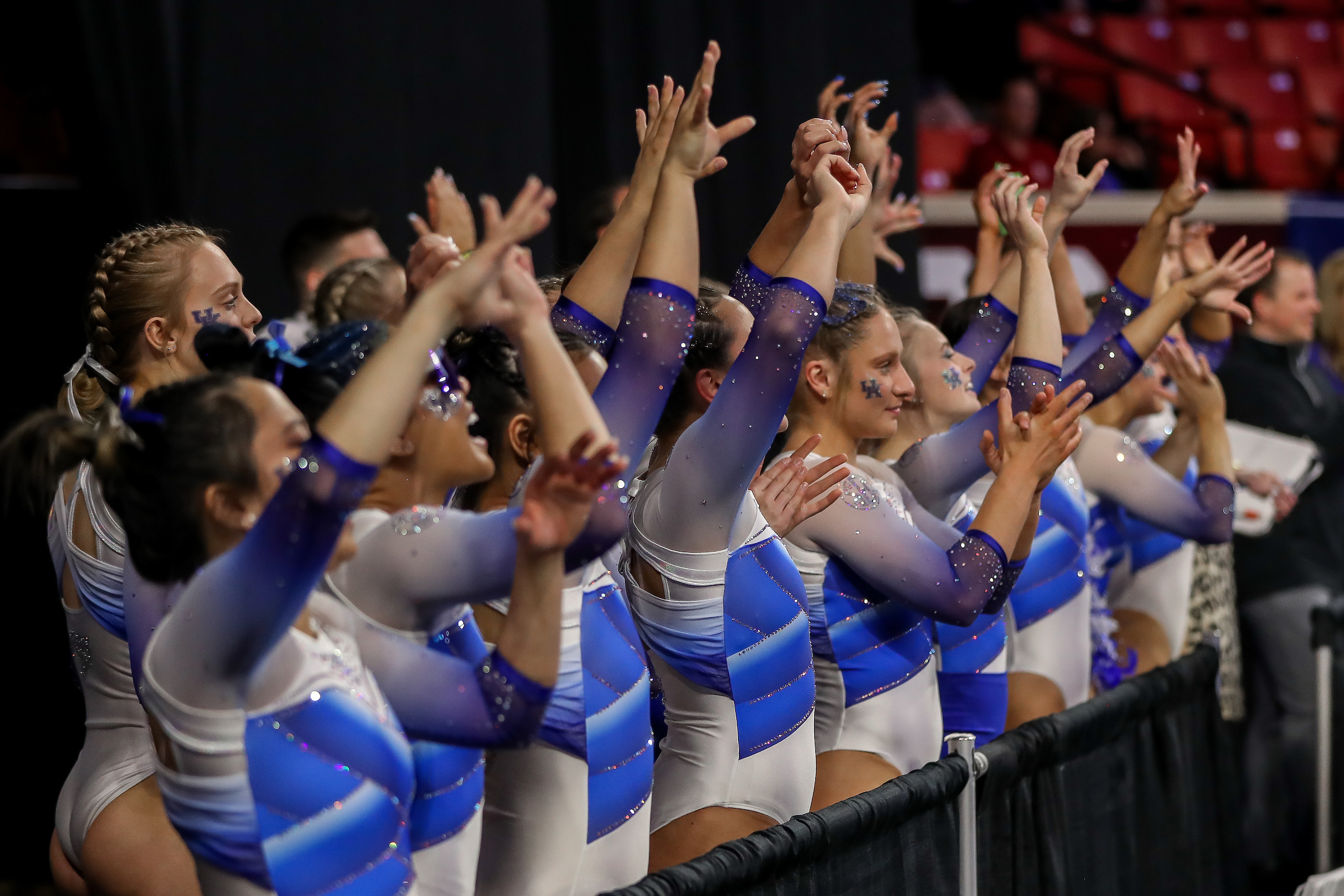 April 12, 2023 - 07:19 PM
Kentucky Prepares for Historical National Championship Competition Thursday
LEXINGTON, Ky. – No. 7 Kentucky gymnastics is set to compete in the 2023 NCAA National Championship semifinals Thursday at Dickies Arena in Fort Worth, Texas at 9 p.m. EST.
The Cats punched its ticket to the Championships for the second time in program history after advancing out of the Norman, Okla. Regional earlier this month. Kentucky made its first appearance at the Championships in 2018.
Kentucky has not been a stranger to rewriting the record books this season setting numerous program bests and breaking many highs both individually and as a team. The 197.850 scored by Kentucky in the regional finals was the second highest in program history and highest ever in regional competition. In addition to the overall meet score, the Cats set a new record on the balance beam with 49.575. UK found top-10 marks on every apparatus except the floor exercise.
Team 49 is also one of the only NCAA Division I gymnastics programs that has scored 49.000 or higher on every event in every meet this season.
UK will compete in Session II of the Championships with No. 1 Oklahoma, No. 2 Utah and No. 5 UCLA. Session I will take place at 3 p.m. featuring No. 3 Florida, No. 4 California, No. 6 LSU and No. 8 Denver.
The two top teams out of each session will advance to Saturday's NCAA Championship finals where the 2023 National Champion will be crowned at 4 p.m.
Wildcat gymnastics fans can follow along live on ESPN and keep up with live stats. For more information on this year's Championships, click here.
For the latest on the Kentucky gymnastics team, follow @UKGymnastics on Twitter, Facebook and Instagram, as well as on the web at UKAthletics.com.