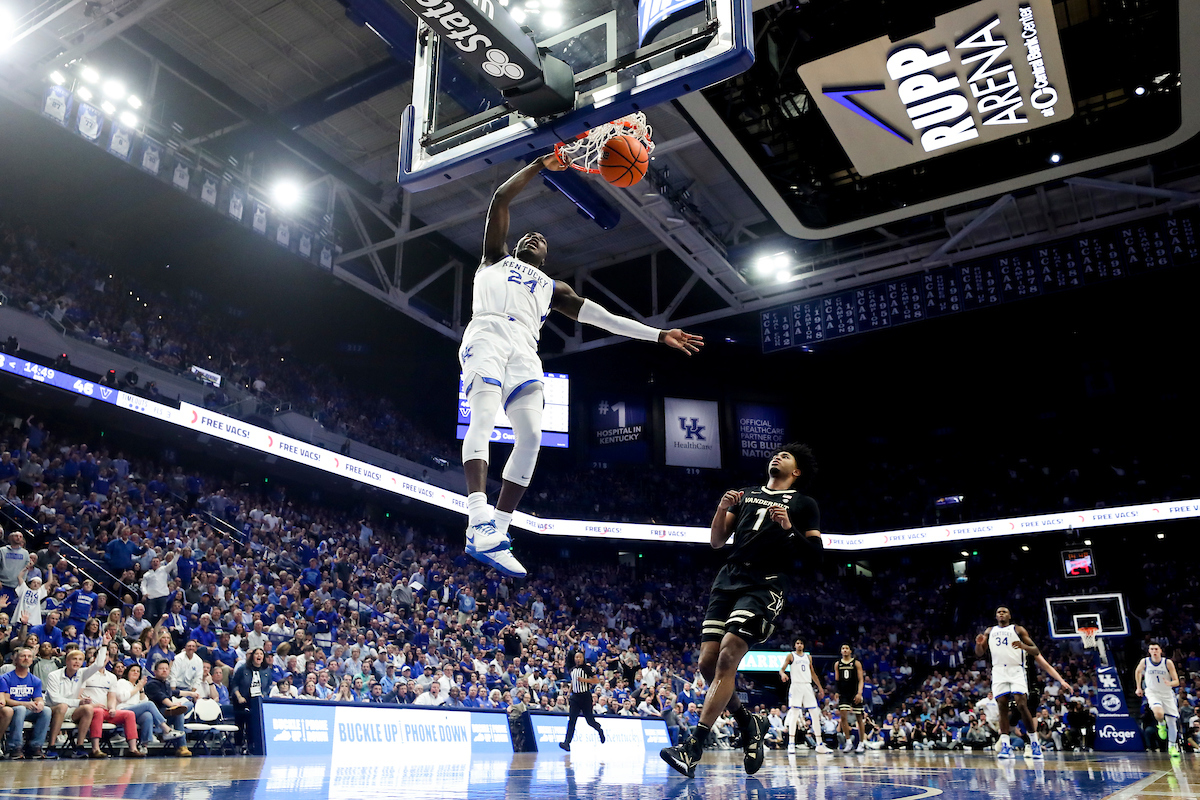 April 12, 2023 - 05:51 PM
Chris Livingston Declares for NBA Draft, Maintains Eligibility
LEXINGTON, Ky. – Kentucky men's basketball freshman forward Chris Livingston has declared for the 2023 NBA Draft but will maintain his collegiate eligibility.
Players can submit paperwork to receive evaluations from the NBA and participate – if invited – in the NBA Draft Combine which is slated to take place May 15-21. The deadline to return to school is May 31.
"Basketball means everything to me, and it was a dream of mine to be a part of an incredible basketball program like the University of Kentucky," Livingston said. "Thank you to Big Blue Nation, my teammates and all the coaches and staff for your support.
"From middle school, high school, and AAU to now, many people have helped motivate and inspire me to achieve my goals," Livingston added. "Thank you to my mom, grandparents, brother and sister for the sacrifices they made along the way. With that being said, I'm declaring for the 2023 NBA Draft. It's only up from here."
Livingston played in all 34 contests, including 26 starts, for the Wildcats in his freshman season, averaging 6.3 points and 4.2 rebounds per contest. The Akron, Ohio, native played 22.4 minutes per game, earning Southeastern Conference All-Freshman Team honors after coming on during the stretch run for Kentucky. Livingston notched seven double-figure scoring games, including four in a five-game stretch in February. He was named SEC Freshman of the Week on Feb. 20 after averaging 12.5 points, 7.5 rebounds and two assists per game in wins at Mississippi State and against No. 10 Tennessee.
"I'm excited for Chris and his family to go through this part of the process on his journey," UK head coach John Calipari said. "Coming in as a physical wing, Chris showed substantial growth as this season went on and proved to be a capable scorer, reliable defender and a relentless rebounder."
The NBA Draft Combine will take place May 15-21 and the 2023 NBA Draft is scheduled for June 22.
For the latest on the Kentucky men's basketball team, follow @KentuckyMBB on Twitter, Facebook, Instagram and TikTok, and on the web at UKathletics.com.