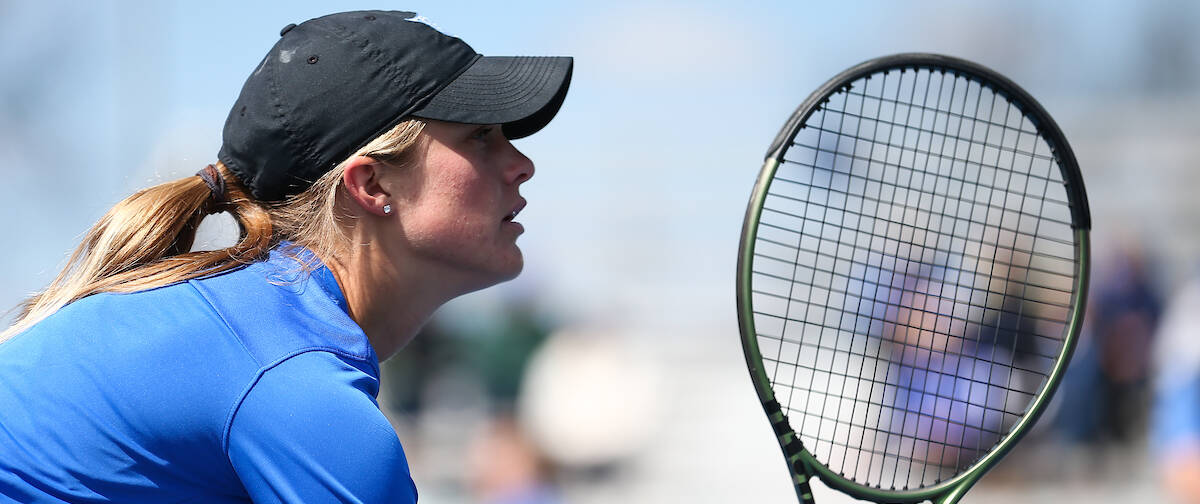 Wildcats Take Talents to Nashville to Continue Conference Play
LEXINGTON, Ky. – No. 49 Kentucky women's tennis (12-10, 4-6 SEC) will travel to No. 35 Vanderbilt (11-9, 4-6 SEC) on Saturday for a 1 p.m. EST matchup at the Lummis Family Tennis Center.
The Wildcats look to record another conference win after falling to No. 8 Ohio State on Wednesday in Columbus, Ohio. UK put up a tough fight against the Buckeyes winning the doubles point and securing a point in singles play thanks to Lidia Gonzalez. However, the Cats were not able to pull out the victory ending the match, 2-4, closing out its non-conference competition for the regular season schedule.
Match Facts
The Commodores have won nine of the last 10 matches vs. Kentucky.
The last match between Kentucky and Vanderbilt took place last season in Lexington where UK fell to Vandy, 1-6.
All-time series record – 33-20, Vanderbilt
49-ranked Kentucky is 12-10 this year and dropped its most recent match to No. 8 Ohio State, 2-4 on the road.
35-ranked Vanderbilt is 11-9 this year and dropped its most recent match to No. 12 Auburn, 2-5 at home.
In the most recent ITA rankings, senior Florencia Urrutia found herself moving up in the ranks with a new placement of No. 32.
The ranked pair of Elizabeth Stevens and Carlota Molina also found themselves trending upwards with their ranking improving to No. 44.
Fans can follow along with live stats as well as watch live by clicking here.
The Wildcats will return home next weekend to host Texas A&M on Friday and LSU for Senior Day on Sunday. Both matches will take place at Noon at the Hilary J. Boone Tennis Center in Lexington.
For the latest on UK Women's Tennis, follow the Wildcats on Twitter and Instagram at @UKWomensTennis.