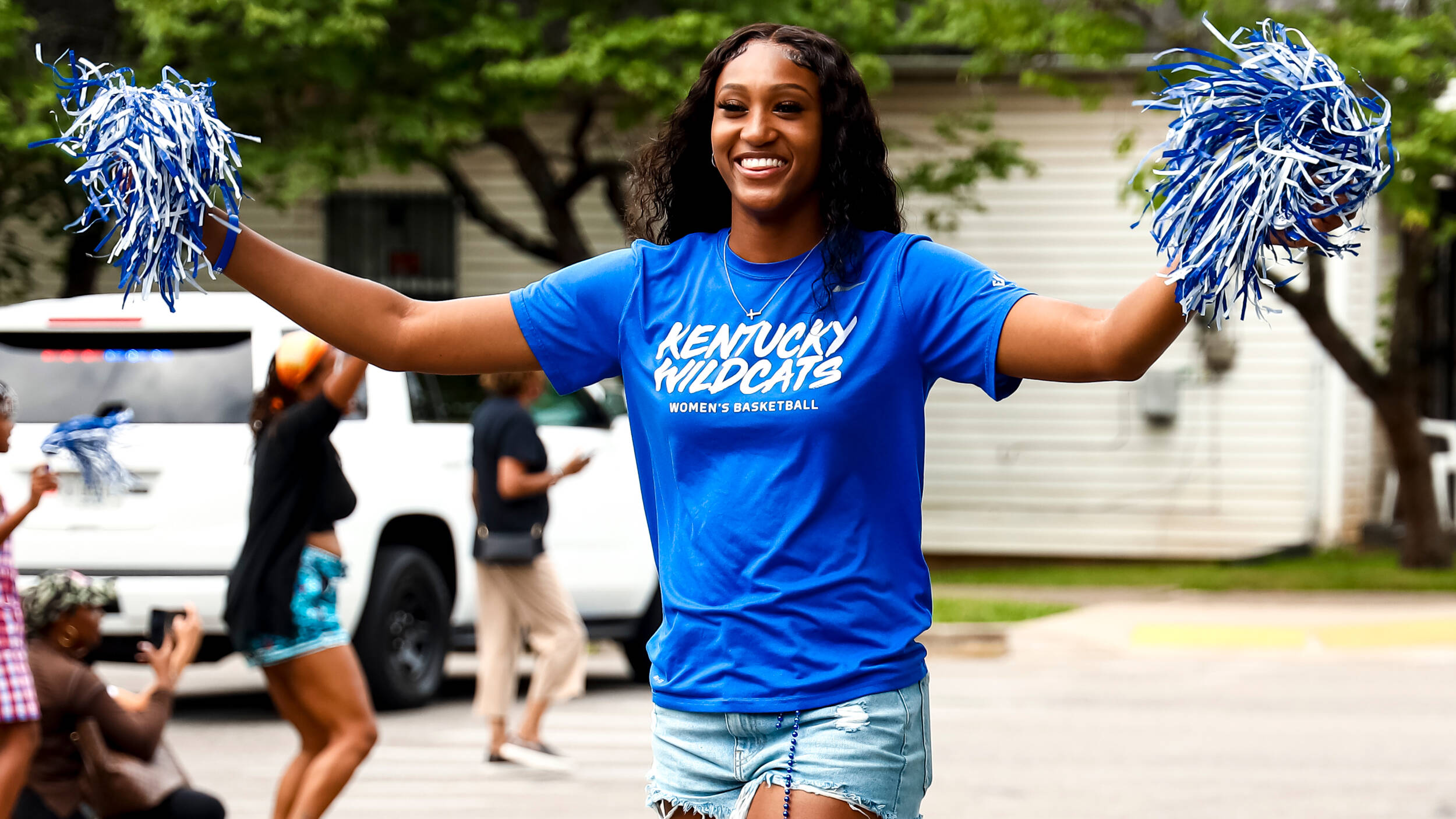 Nyah Leveretter to Represent the SEC at NCAA Leadership Forum
BIRMINGHAM, Ala. – University of Kentucky women's basketball forward Nyah Leveretter and Texas A&M University swimmer Carter Nelson have been selected to represent the Southeastern Conference at the 2023 NCAA Student-Athlete Leadership Forum April 13-16 in Baltimore.
The NCAA Student-Athlete Leadership Forum was created in 1997 and has served as host to more than 5,000 student-athletes since its inception. Student-athletes who attend the forum have the opportunity to refine their leadership skills and develop a close personal network of like-minded peers to provide continued connection and dialogue after the program concludes.
Leveretter, a junior forward from Blythewood, South Carolina, has played in 65 games and made 32 starts during her career, while she is averaging 2.1 points per game and 3.0 rebounds per game in three seasons. She had her best season yet in 2022-23, before it was cut short after tearing her Achilles in a game at Vanderbilt on Feb. 19. Leveretter started in 21 of her 26 games this season, averaging a career-high 2.5 points per game and a career-high 3.9 rebounds per game.
She set numerous career highs this season, including 11 rebounds against Auburn on Jan. 26, eight points against Missouri on Jan. 29 and three assists against Georgia on Feb. 16. The Wildcat started nine games in Kentucky's 10 game-win streak en route to the 2022 SEC Tournament title last season, including each of the four games in the SEC Tournament.
Leveretter is currently pursuing a bachelor of arts degree in broadcast journalism, while she is a two-time SEC Academic Honor Roll member and was a 2022-23 Southeastern Conference's Men's and Women's Basketball Leadership Council representative. The Wildcat was recently named to the College Sport Communicators Academic All-District Team and Kentucky's Frank G. Ham Society of Character.
Levetetter and Nelson were selected as exceptional student-athletes who have shown outstanding leadership among their peers, institutions and communities.
For more information on the Kentucky women's basketball team, visit UKathletics.com or follow @KentuckyWBB on Twitter, Instagram and Facebook.