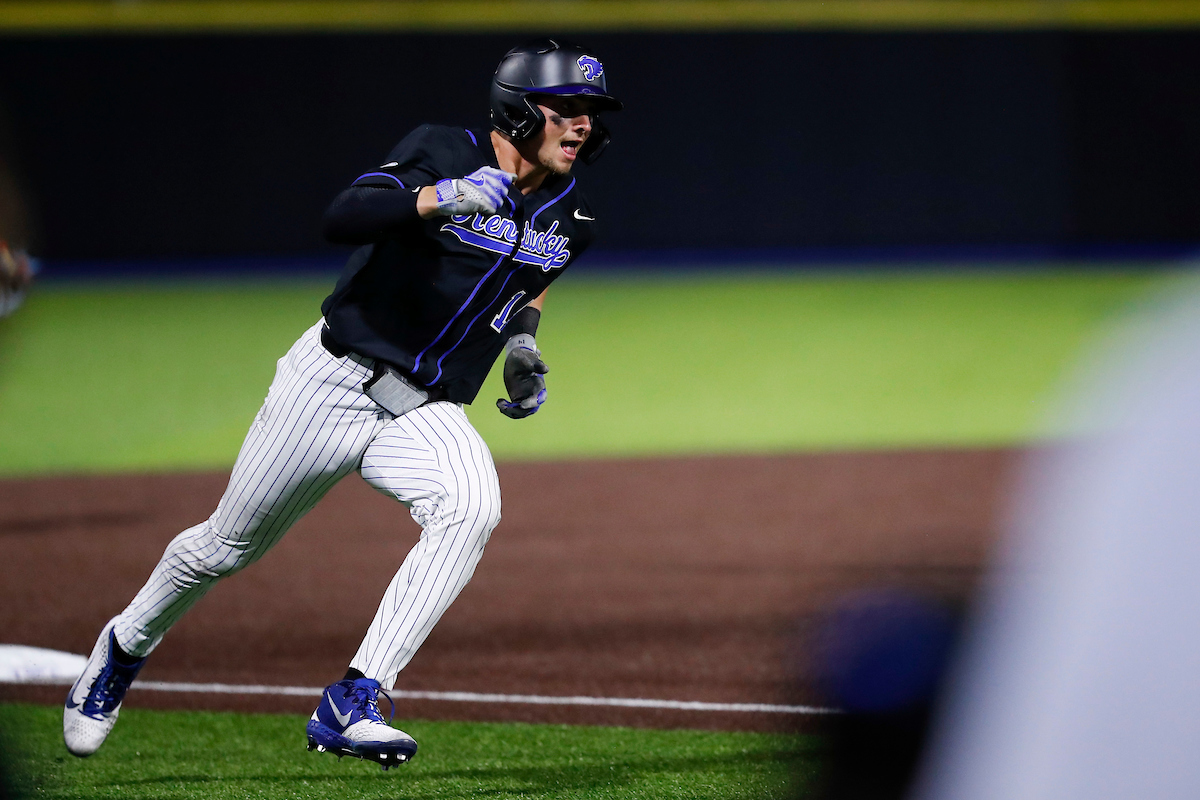 No. 9 Kentucky opens a seven-game road trip that concludes in Baton Rouge, Louisiana with three games at Georgia beginning Friday night, although wet weather is forecasted for much of the weekend in Athens.
The Wildcats (26-3, 8-1 Southeastern Conference) are off to the best start in program history in league play and meet a traditionally strong Bulldogs team that has struggled to gain traction in 2023. UK has won 22 of its last 23 games.
Friday night's starting pitcher once again will be a late determination between either Logan Martin or Darren Williams, while southpaw Tyler Bosma will throw in game two of the weekend and Zack Lee in the final game, currently scheduled for Easter Sunday on the SEC Network.
UK remains No. 1 in the Ratings Percentage Index (RPI) and now have a Top 10 strength of schedule as well.
WEEKEND DETAILS
Friday, April 7 at Georgia
6 p.m. ET; Athens, Ga. (Foley Field)
TV: SECN+; Radio: UK Sports Network, 630 AM WLAP (locally)
Records: No. 9 UK (26-3, 8-1); Georgia (16-13, 1-8)
UK – TBD; MIZ – LHP Jaden Woods (3-2, 5.30)
Saturday, April 8 at Georgia
2 p.m. ET; Athens, Ga. (Foley Field)
TV: SECN+; Radio: UK Sports Network, 630 AM WLAP (locally)
Records: No. 9 UK (26-3, 8-1); Georgia (16-13, 1-8)
UK – LHP Tyler Bosma (4-1, 4.18); LHP Liam Sullivan (3-1, 3.77)
Sunday, April 9 at Georgia (Easter)
Noon ET; Athens, Ga. (Foley Field)
TV: SEC Network; Radio: UK Sports Network, 630 AM WLAP (locally)
Records: No. 9 UK (26-3, 8-1); Georgia (16-13, 1-8)
UK – RHP Zack Lee (3-0, 2.65); UGA – TBD