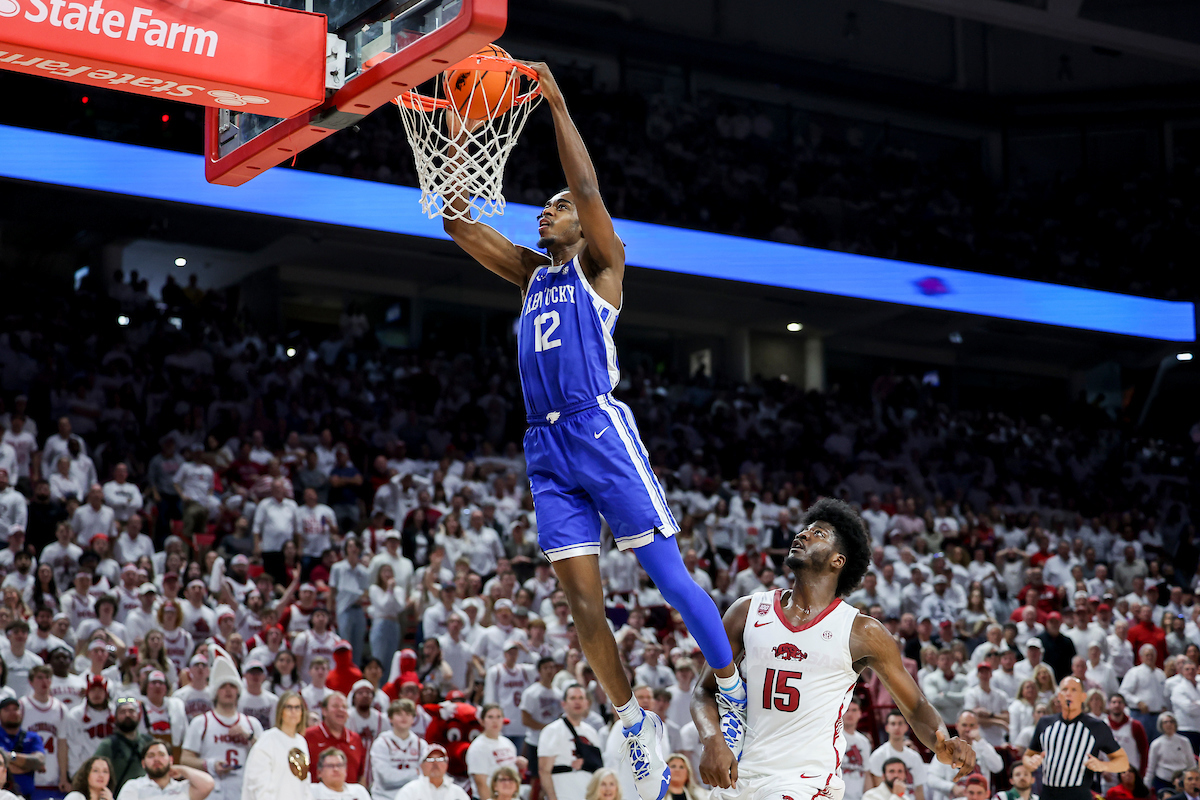 Antonio Reeves Declares for NBA Draft, Retains Eligibility
LEXINGTON, Ky. – Kentucky men's basketball senior Antonio Reeves has declared for the 2023 NBA Draft but will retain his collegiate eligibility.
Players can submit paperwork to receive evaluations from the NBA and participate – if invited – in the NBA Draft Combine which is slated to take place May 15-21. The deadline to return to school is May 31.
"First of all, I want to thank God because none of this would be possible without Him," Reeves said. "I also want to thank my family for their unwavering support. My time at Kentucky has been everything I dreamt it would be. Coach Cal and the staff pushed me to become a better all-around player and my teammates and I created bonds that will last a lifetime. I want to thank Big Blue Nation. You are the best fans in the country and we felt your passion all season long and everywhere we went.
"I've spent time thinking about what's best for me and my future," Reeves added. "I've determined that testing the waters and getting information back from the NBA is the best thing for me at this time. I've always dreamt of becoming a professional basketball player, and I am focused on fulfilling that dream but I'm keeping my options open."
A native of Chicago, Reeves transferred to Kentucky from Illinois State. He averaged 14.4 points per game, the second most on the team, while draining a team-best 80 3-pointers in his one season in the Blue and White.
"Antonio is utilizing the rule in place of testing the waters exactly as he should," UK head coach John Calipari said. "Scoring is a premium and Antonio can score on all three levels and showed growth as a player on both ends. I'm excited to see what kind of feedback he receives."
Reeves was tabbed the Southeastern Conference's Co-Sixth Man of the Year after tallying four games of 20 or more points off the bench, which is the most of any UK player under Calipari. He paced the team in scoring in 13 games this season and had 10 games of 20 or more points, including a career-high 37 points in a win at Arkansas.
For the latest on the Kentucky men's basketball team, follow @KentuckyMBB on Twitter, Facebook, Instagram and TikTok, and on the web at UKathletics.com.