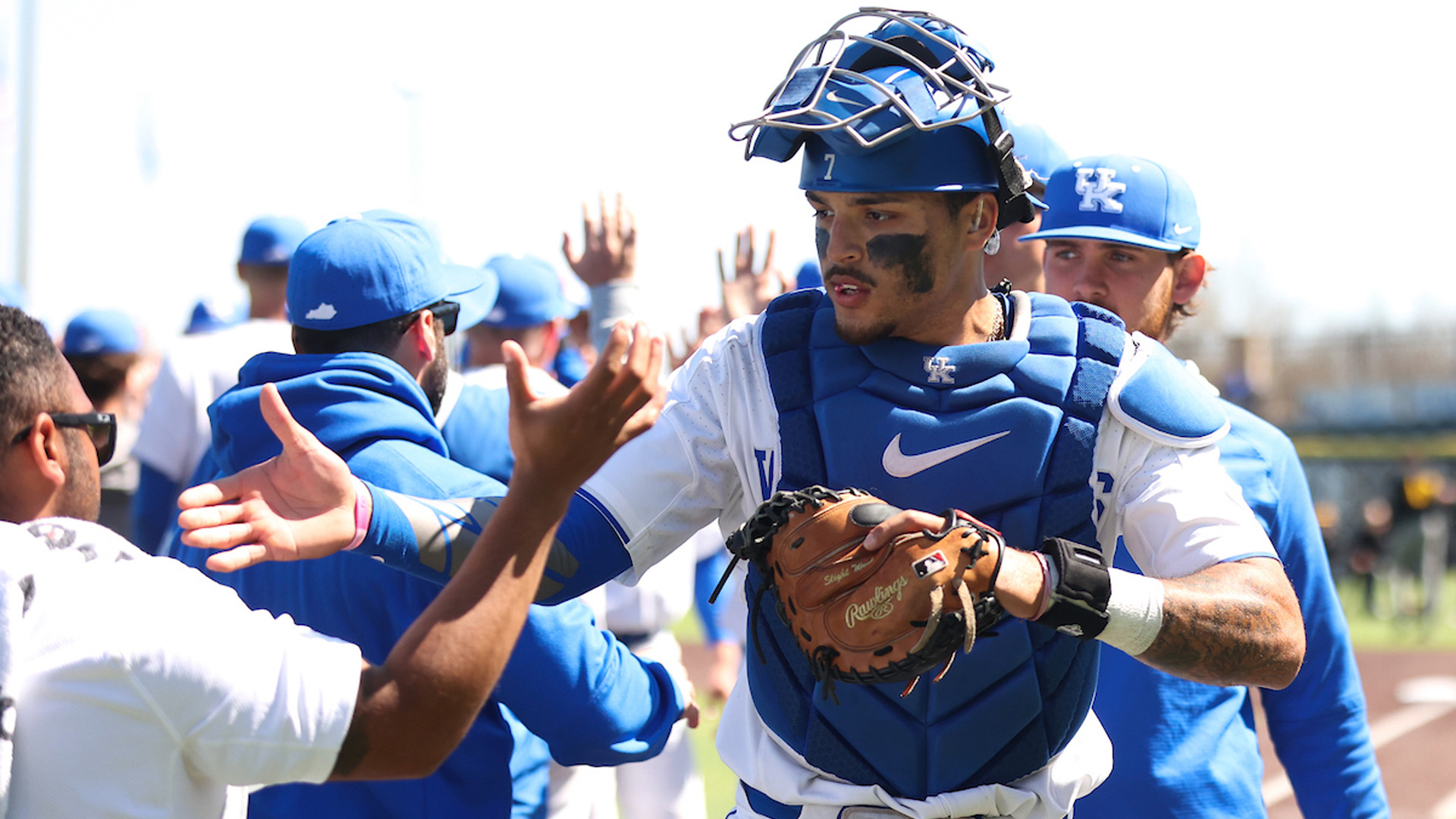 Overall: 25-3
SEC: 8-1
Week 7: 4-0
RPI: 1
Streak: Won 4, 21 of last 22 overall
W, at Western Kentucky, 10-8
W, vs. #25 Missouri, 12-0 (7 inn.)
W, vs. #25 Missouri, 10-0 (8 inn.)
W, vs. #25 Missouri, 3-1
Kentucky went 4-0 on the week, including a comeback win at Western Kentucky on Tuesday and three-game sweep of #25 Missouri.
At 8-1 in the SEC, UK has eight wins in its first nine conference games for the first time in program history.
UK allowed three runs total in the series vs. Missouri, the fewest in an SEC series for the Wildcats since at least 1990.
The 12 runs UK scored vs. Missouri on Friday are the most by a Tigers opponent this season.
UK run-ruled Missouri both Friday and Saturday.
UK outscored Missouri 25-3 in the series.
UK has allowed five runs or fewer in every SEC game.
UK is 8-2 in true road games.
This is the first time since 2017 UK has won its first three SEC series.
Kentucky is 32-6 over its last 38 games dating to last season.
UK is 17-7 in its last 24 games vs. SEC opponents.
UK now has 17 wins vs. the RPI Top 100 and 10 vs. the Top 50.
UK is 5-1 vs. ranked opponents.
UK pitchers have held opponents to three or fewer runs in 20 of 28 games.
UK has had a different winning pitcher in each of its eight SEC victories.