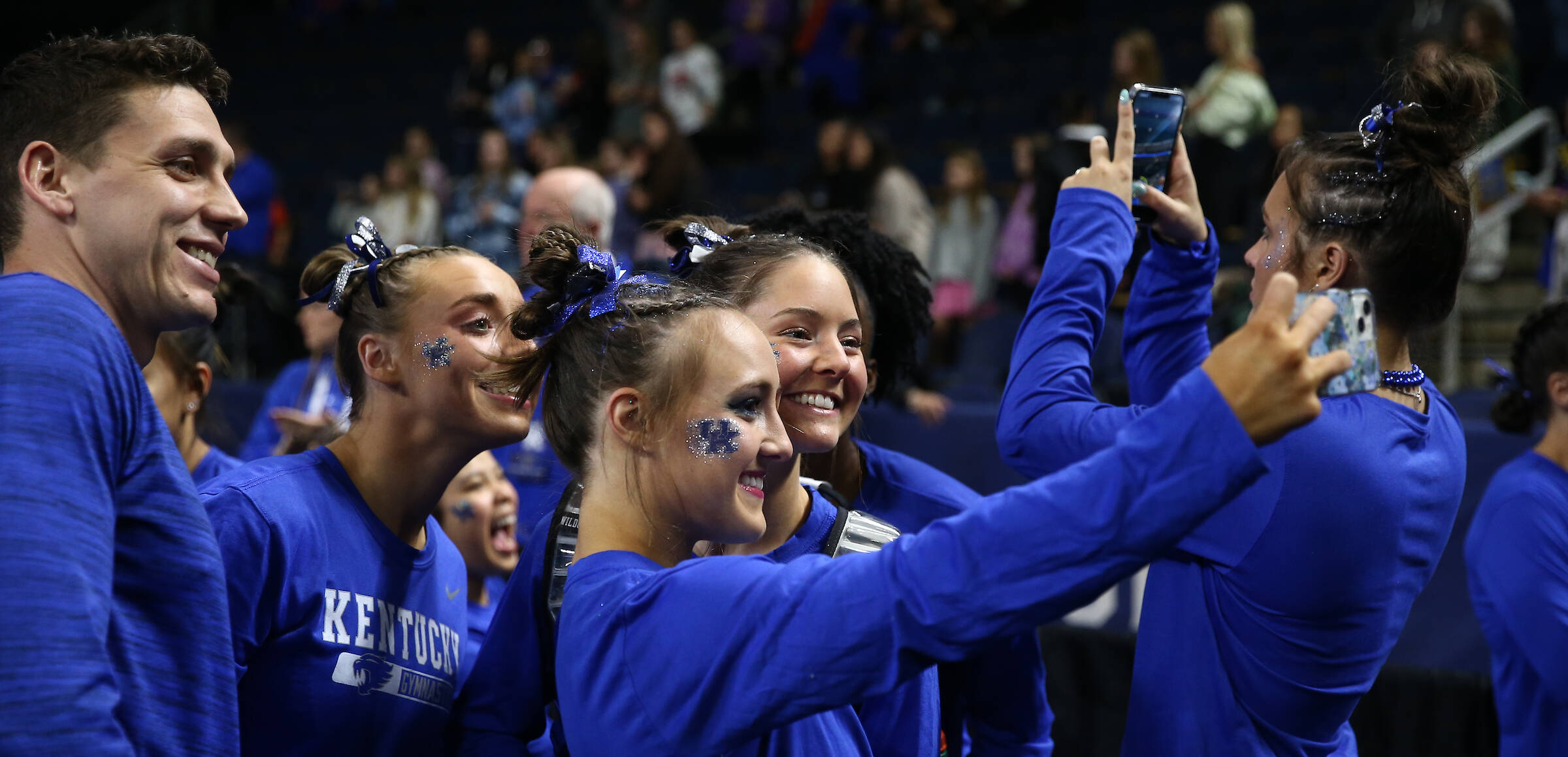 March 29, 2023 - 04:55 PM
Kentucky Set to Begin Road to Nationals Thursday
LEXINGTON, Ky. – Kentucky gymnastics will begin its road to nationals on Thursday in Norman, Okla. for the second round of NCAA Regional competition. The Cats will compete at 3 p.m. EST at the Lloyd Noble Center hosted by the University of Oklahoma.
The Norman Regional is comprised of host Oklahoma, Ohio State, Ball State, NC State, Illinois, Iowa, and SEC opponents Alabama and Arkansas. In the regular season, the Cats went head-to-head with the Buckeyes, Fighting Illini, Crimson Tide and Razorbacks.
Wednesday's first round will consist of a play-in day between NC State and Ball State to determine which team will continue on to Thursday's second round of competition. The Wildcats will compete in the afternoon session with Alabama, Illinois and Iowa. The evening session will consist of Oklahoma, Ohio State, Arkansas and the victor of the play-in meet.
The top two teams of each session on Thursday will advance to the regional final on Saturday afternoon. Following the third and final round of regional competition, the top two qualifying teams out of each regional site will punch a ticket to the NCAA Championships at Dickies Arena in Fort Worth, Texas, April 13-15.
The top 36 teams in the nation, based on the national qualifying score (NQS), were selected for regional competition. The committee named the top 16 teams and seeded them in the bracket. Seeding determined at the time of selections will be maintained through the championship. Teams 17-36 were placed geographically at one of the four regional sites. Nine teams will compete at each of the four sites.
The Los Angeles and Norman regionals will be conducted Wednesday through Saturday, March 29 – April 1.  The Denver and Pittsburgh regionals will be conducted Thursday through Saturday, March 30 – April 2.
Big Blue Nation can watch the Cats in action by following live stats or watching live on ESPN+. Tickets for the meet are available by clicking here.
For the latest on the Kentucky gymnastics team, follow @UKGymnastics on Twitter, Facebook and Instagram, as well as on the web at UKAthletics.com.