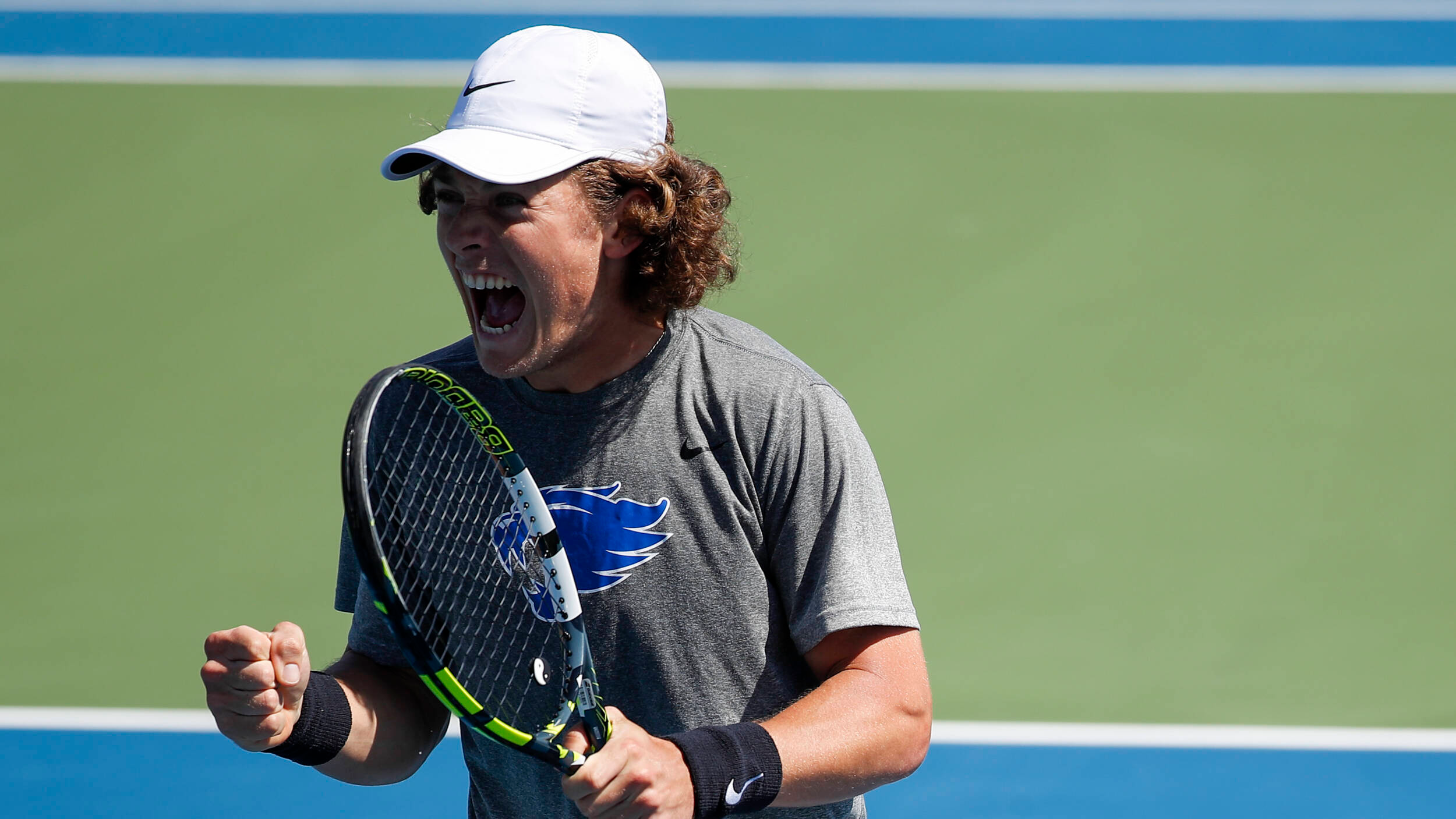 March 29, 2023 - 03:00 PM
Draxl Named SEC Player of the Week for Fourth Time
LEXINGTON, Ky. – The Southeastern Conference has named Kentucky's Liam Draxl as the league's player of the week, it was announced on Wednesday, the fourth such honor of the senior's collegiate career.
Draxl is the third Wildcat to win the award this season joining Alafia Ayeni and Taha Baadi. A native of Ontario, Canada, Draxl went 3-0 over the weekend, leading Kentucky to wins over Ole Miss and No. 12 Mississippi State. He dropped just 10 games across his two singles matches, posting straight-set wins over No. 66 Nikola Slavic and Petar Jovanovic at No. 1 singles. Draxl currently owns a six-match win streak in singles play, the longest active streak on the team. He also leads the squad with a total of seven victories over nationally-ranked opponents, and is tied for the team-lead with 16 wins overall.
In doubles, Draxl teamed with partner Jaden Weekes on court three to post a 7-6 (5) victory over Mississippi State's Patrick Lazo and Michal Novansky. The match broke a one-one tie and clinched Kentucky's sixth-consecutive doubles' point. Draxl and Weekes are 8-1 as a duo together this season and 6-0 in the SEC.
The fourth-ranked Kentucky Wildcats own an 19-2 record overall and a 7-1 mark in the SEC. The team returns to action this weekend for an important road set against No. 8 Georgia and No. 14 Tennessee.
For the latest on UK Men's Tennis, follow the Wildcats on Twitter and Instagram at @UKMensTennis.