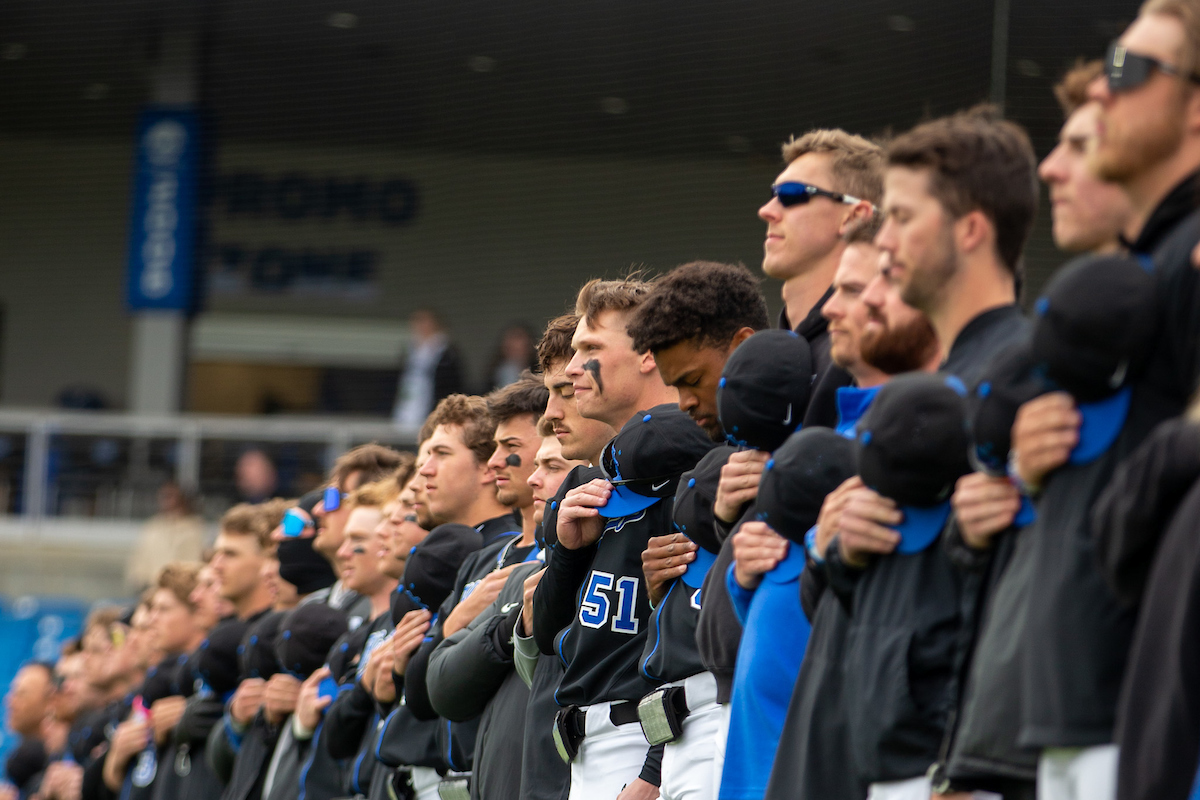 TUSCALOOSA, Ala. – No. 22 Kentucky was on the wrong side of a sequence of flukish plays, as No. 25 Alabama scored a pair of runs in the eighth inning for its first lead in the series and a 4-3 victory on Sunday at Sewell-Thomas Stadium.
UK (21-3, 5-1 SEC) still claimed a road series win against a ranked team for the first time since knocking off Ole Miss in Oxford in 2019. Its 17-game win streak was the fourth-longest in school history.
The Cats opened the scoring in the first and later saw Grant Smith break a 2-2 tie with his first home run in a UK uniform, a shot to straightaway center.  Alabama finally took it first lead of the series in the eighth inning when it led off with a walk and then saw a double put runners on second and third. A groundball to first saw the runner at third hung up but first baseman Hunter Gilliam lost his footing and it allowed the runner to get his foot under the tag by an inch or two. Replay upheld the call.
A play later, a line single to left brought home the tiebreaking run and gave Alabama a chance the salvage the final game of the series.
NOTES
Kentucky's nation-long win streak ended at 17 games.

It was the Cats' longest win streak since starting the 2012 season 22-0.
It was the fourth-longest win streak in school history.

Kentucky is 28-6 over its last 34 games dating to last season.

UK is 14-7 in its last 21 games vs. SEC opponents.

UK Coach Nick Mingione is in his seventh season at the helm and now owns a 197-132 career record.

UK is 83-34 in the month of March under Coach Mingione.
UK is 15-1 this March.
Mingione now is 5-4 vs. Alabama.

UK has scored in 323 of 329 games under Coach Mingione.
The Cats stole one base and now are 44-of-56 on the season.
First Baseman Hunter Gilliam ran his hit streak to 17 games and he now has reached safely in all 23 games in which he's played.

The streak is tied for the 5th-longest at UK since 2005.

Infielder Grant Smith has started all 140 games of his collegiate career.

He bashed a solo home run in the 7th
It was his first as a Wildcat.
 ON DECK
Kentucky remains road warriors on Tuesday at Western Kentucky. First pitch is 6 p.m. ET. The radio call will be on the UK Sports Network (630 AM WLAP, locally).