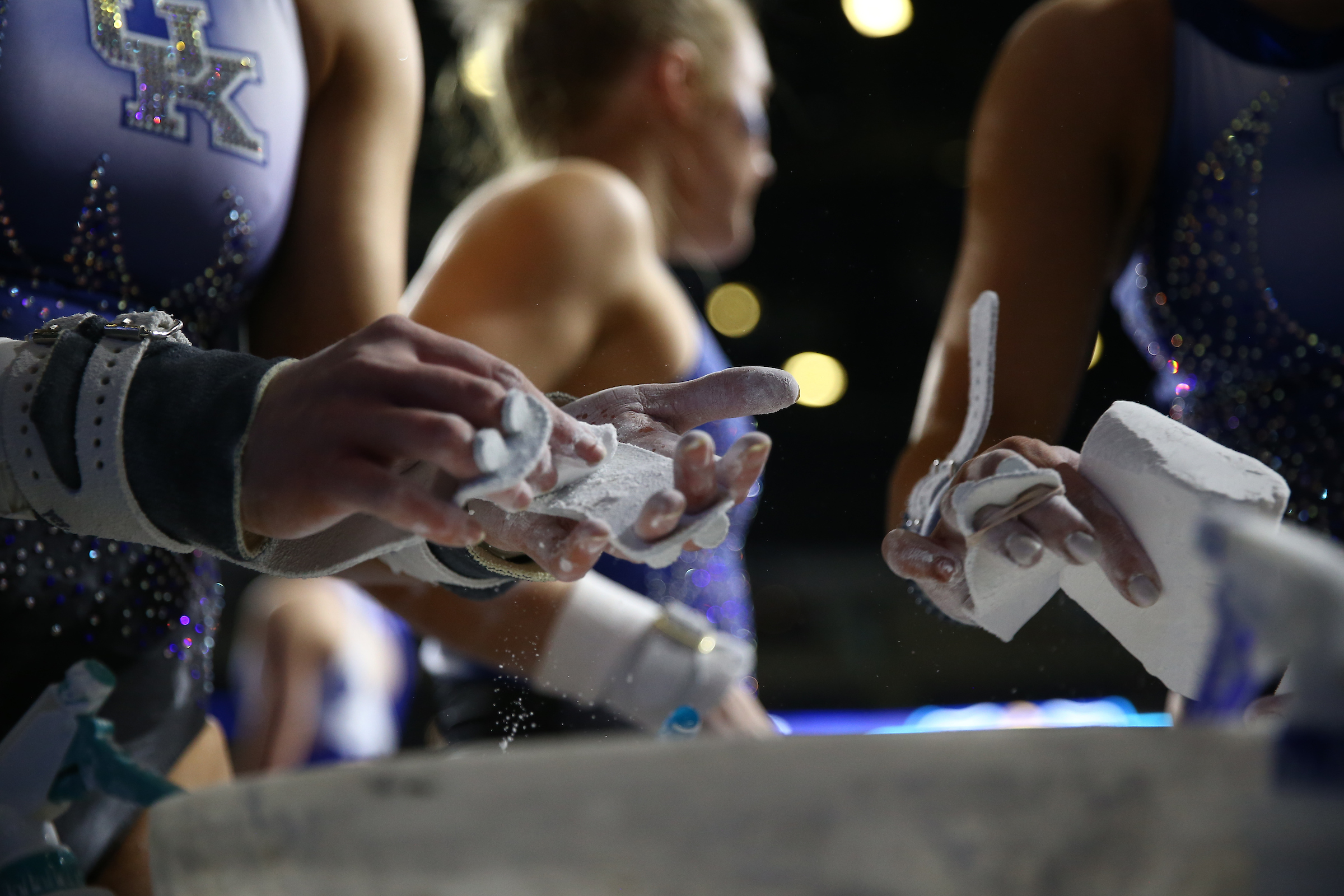 March 23, 2023 - 02:16 PM
Worley and Magnelli Named WCGA All-Americans
LEXINGTON, Ky. – Senior Raena Worley and junior Isabella Magnelli have been named 2023 Women's Collegiate Gymnastics Association (WCGA) All-Americans, the association announced on Thursday. Worley received a first team honor for the floor exercise and second team nod for all-around while Magnelli received second team honors for the balance beam.
Student-athletes with the top eight National Qualifying Scores (NQS) for the regular season (with ties), for each event plus the all-around earned All-America honors. Second team All-America honors are earned by student-athletes ranked Nos. 9-16 (with ties) in the NQS.
Raena Worley
First Team Floor
Second Team All-Around
With her two 2023 All-America nods, Worley is now a five-time WCGA All-American. Receiving first team recognition for her performance on the floor exercise, the senior holds a 9.95 NQS on the apparatus. This season alone, Worley has scored a 9.900 or higher in every meet including the SEC Championships. Her highest mark so far in 2023 on the event was a 9.975 which she earned at Illinois tying her career best. She has tallied the near-perfect mark four times in her career placing first individually on the apparatus 15 times. Five of those top finishes have been accomplished this season.
The Christiansburg, Va. native was also recognized as a second team all-around honoree. Throughout her collegiate gymnastics career, the senior has recorded 19 all-around wins with six individual victories this season. Her career-high all-around tally was earned at Illinois where Worley recorded a combined 39.775. Worley's individual all-around NQS for the season sits at a 39.625.
Isabella Magnelli
With a selection to the second team for the balance beam, Magnelli has earned her first All-America nod with a 9.945 NQS on the event. Anchoring the event all season, the Suffern, N.Y. native was nearly flawless on the apparatus. Her highest mark earned was a 9.975 which she scored against Alabama. The junior scored a 9.900 or higher on the apparatus seven times including the SEC Championships. She has tallied four individual victories on the beam, all of which were won this season. Her T-2 individual finish at the SEC Championships earned her a spot on the All-SEC team.
For the latest on the Kentucky gymnastics team, follow @UKGymnastics on Twitter, Facebook and Instagram, as well as on the web at UKAthletics.com.