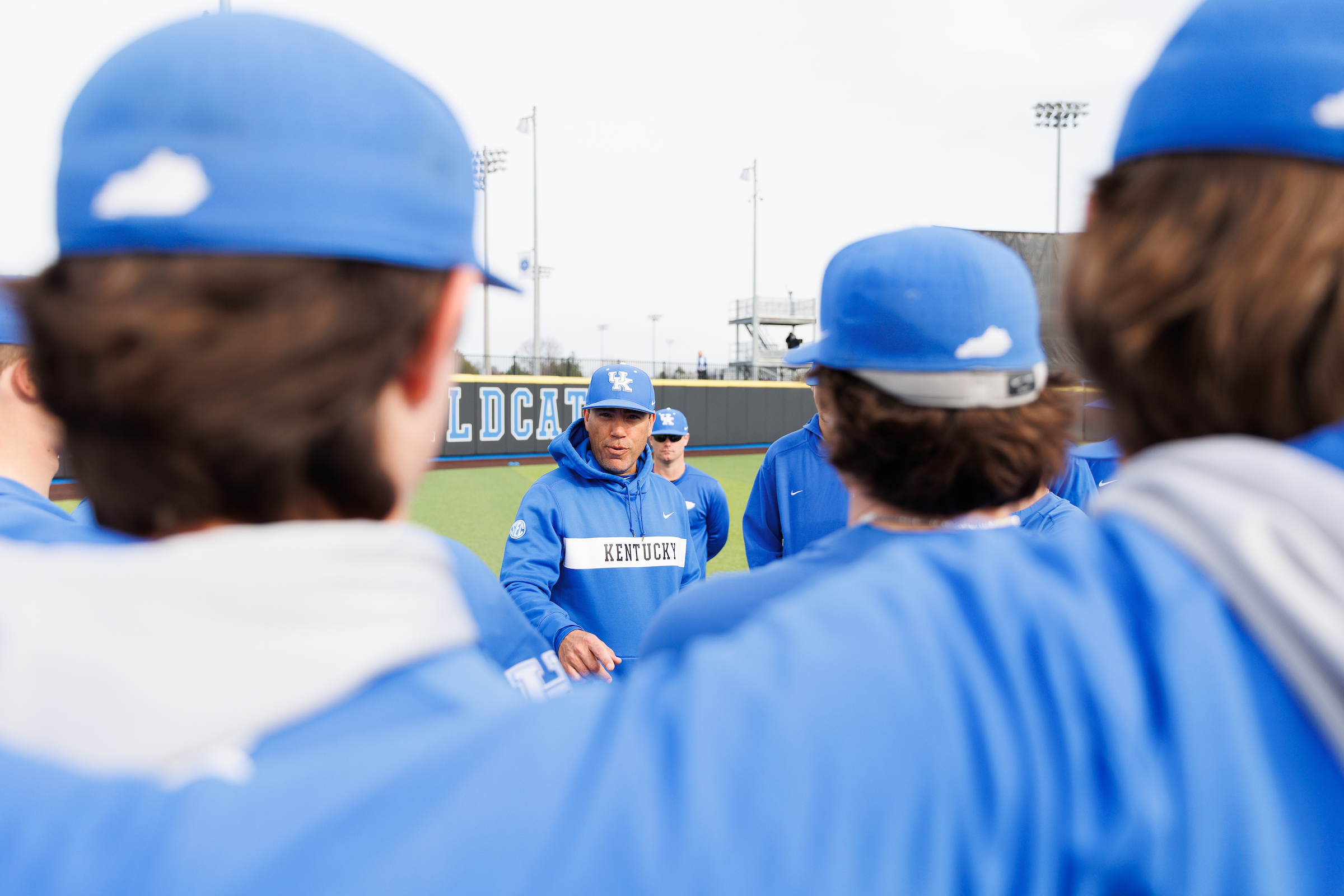 Armed with its longest win streak in 11 years No. 22 Kentucky will take to the road in Southeastern Conference play for the first time when it travels to No. 25 Alabama for a series that opens Friday night at Sewell-Thomas Stadium.
Friday and Saturday's games will be streamed on SECN+ and Sunday aired on the SEC Network.
The Wildcats (19-2, 3-0 SEC) currently own the nation's longest active streak at 15 consecutive victories after overtaking Eastern Kentucky for a 9-3 win on Tuesday. The Cats opened SEC play with a sweep of Mississippi State.
Senior right-hander Logan Martin is expected to return from a non-arm issue to start Friday night after missing two starts. Tyler Bosma and Zack Lee will retain their normal game two and game three roles.
WEEKEND DETAILS
Friday, March 24 at Alabama
7 p.m. ET; Tuscaloosa, Ala. (Sewell-Thomas Stadium)
TV: SECN+; Radio: UK Sports Network
Records: UK (19-2, 3-0); Alabama (18-4, 1-2)
UK – RHP Logan Martin (2-0, 4.20); BAMA – RHP Ben Hess (3-0, 3.46)
Saturday, March 18 at Alabama
3 p.m. ET; Tuscaloosa, Ala. (Sewell-Thomas Stadium)
TV: SECN+; Radio: UK Sports Network
Records: UK (19-2, 3-0); Alabama (18-4, 1-2)
UK – LHP Tyler Bosma (3-1, 4.63); BAMA – RHP Luke Holman (4-0, 1.29)
Sunday, March 19 at Alabama
3 p.m. ET; Tuscaloosa, Ala. (Sewell-Thomas Stadium)
TV: SEC Network; Radio: UK Sports Network
Records: UK (19-2, 3-0); Alabama (18-4, 1-2)
UK – RHP Zack Lee (3-0, 2.59); BAMA – LHP Grayson Hitt (3-1, 4.37)