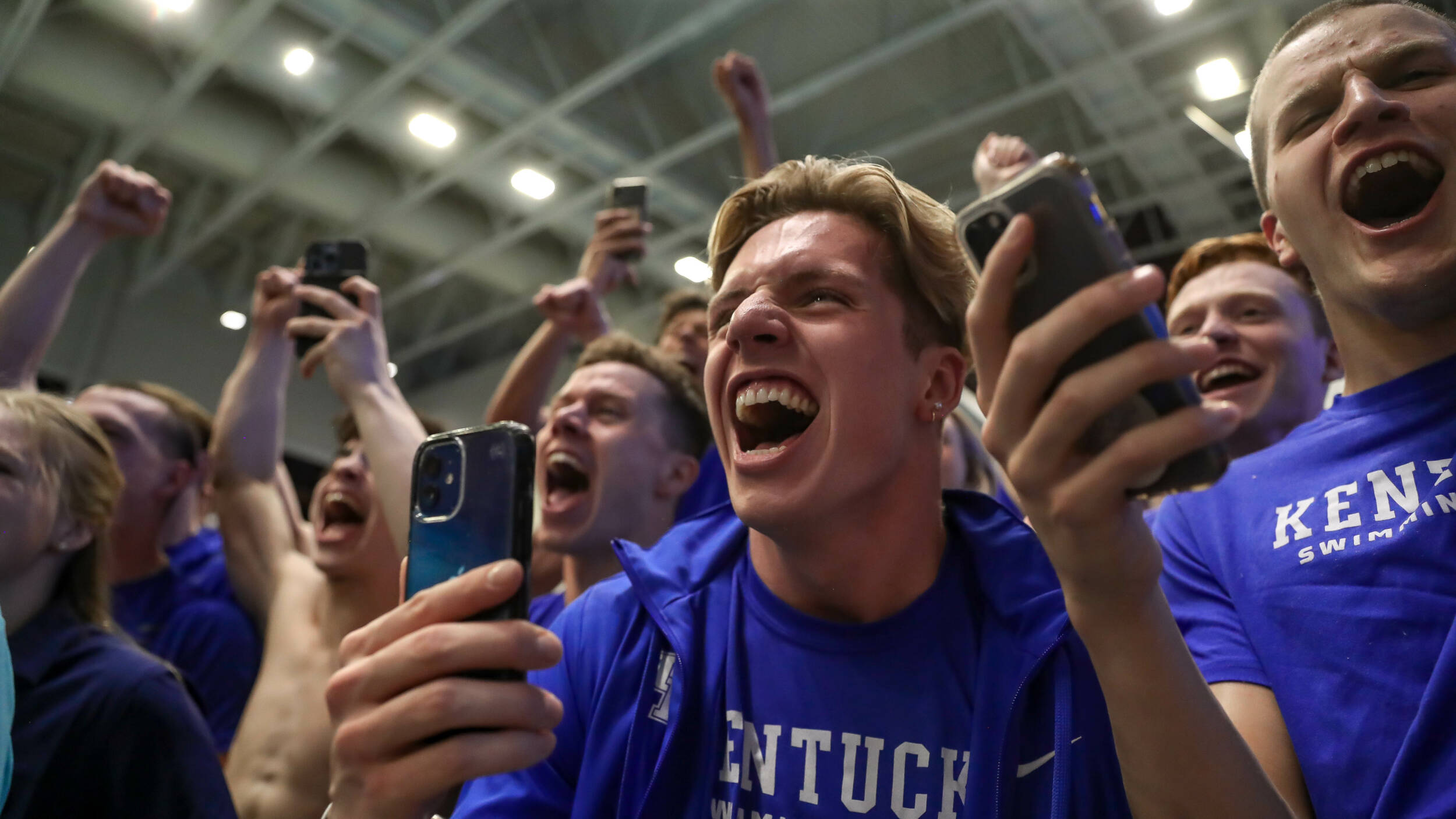 March 21, 2023 - 12:36 PM
Men's Swimming & Diving Prepares for NCAA Championships
MINNEAPOLIS – Kentucky men's swimming & diving travels to the University of Minnesota for the 2023 NCAA Men's Swimming & Diving Championships, March 22-25 at the Jean K. Freeman Aquatic Center.
The Wildcats have six individual qualifiers for the meet, along with one eligible relay. Overall, the team combines for 17 total entries.
The championship begins Wednesday night at 7 p.m. EST with the 200 medley and 800 freestyle relays. Thursday, Friday and Saturday will feature morning prelims starting at 11 a.m. EST, followed by finals at 7 p.m. EST. All action can be seen live on ESPN+. Live results will be available via the Meet Mobile app.
More information, including the complete event schedule and psych sheet, can be found on the meet central page.
Wildcat individuals set to compete in Minneapolis are Max Berg, Nick Caruso, Sam Duncan, Ryan Merani, Levi Sandidge and Mason Wilby. Victor Martin Roig and Zane Rosely will also accompany the squad as relay alternates.
Four of Kentucky's six qualifiers will be making their first NCAA appearance as individuals. Both Duncan and Wilby boast past NCAA experience, with both athletes set to compete at the Championships for the third time. Merani and Sandidge give the Wildcats two freshmen participants, while Berg (junior) and Caruso (sophomore) will also be making their individual debuts on the national stage.
Sandidge (1st, 1650 free) and Wilby (13th, 200 fly) enter the meet with seed times that would garner All-American status. Sandidge is coming off a historic performance at the SEC Championships when the Richardson, Texas native became the first Kentucky swimmer to win gold at the conference meet since Steven Manley in 2006. His time of 14:31.47 ranks as the fastest in the nation this season, more than three seconds ahead of NC State's Will Gallant. Sandidge will be looking to become the Kentucky men's first ever medalist at the NCAA level. Wilby, meanwhile, is a reigning First-Team All-American in the 200 butterfly, placing eighth in the event last year. The fifth-year earned his second-consecutive bronze at SEC's last month, clocking a 1:41.59.
Last season, the Wildcats took 31st at the NCAA Championships in Atlanta, scoring 11 points. Kentucky is coming off an eighth-place finish at the 2023 SEC Championships in which the team finished with two medals, five school records and 514 points.
UK ENTIRES
Max Berg (50 free, 100 free, 200 free)
Nick Caruso (500 free, 1650 free)
Sam Duncan (1-meter, 3-meter)
Ryan Merani (200 IM, 400 IM, 200 Fly)
Levi Sandidge (1650 Free, 500 free, 400 IM)
Mason Wilby (200 back, 200 fly, 200 IM)
800 Freestyle Relay
For the latest on UK Swim & Dive, follow the Wildcats on Twitter and Instagram at @UKSwimDive, and on Facebook at Kentucky Swimming and Diving.