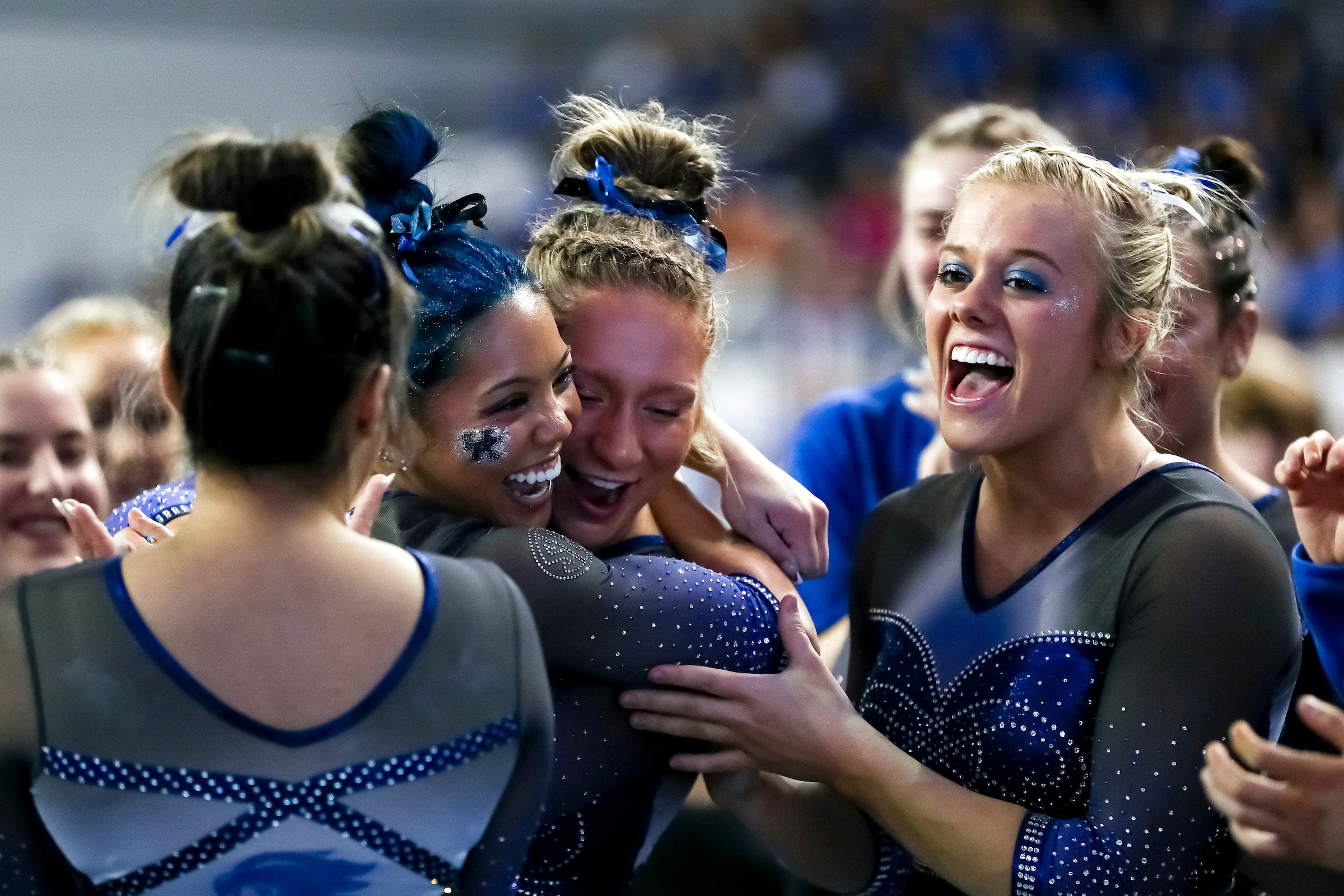 March 17, 2023 - 12:15 PM
Kentucky Competes for SEC Gymnastics Championship Saturday
LEXINGTON, Ky. – No. 8 Kentucky gymnastics will head to Duluth, Ga. to fight for the 2023 SEC Gymnastics Championship Saturday at the Gas South Arena. The Wildcats enter the conference meet as a No. 3 seed for the first time in program history competing in the evening session at 8 p.m. EST.
UK comes into the postseason following its most successful regular season to date breaking numerous records and personal bests throughout the meet slate. In the 2023 homestand, the Cats went undefeated for the first time ever while also setting the highest away meet score in history at Illinois, 197.800.
The top mark ranked third in the program's overall bests with the first and second taking place this season as well. Kentucky first set its new overall high against Alabama, 197.825, later breaking that record against Arkansas scoring a 197.875.
UK, who makes the evening session for the first time since 2019, will be with Florida, LSU and Alabama while the afternoon session will be made up of Auburn, Arkansas, Missouri and Georgia. Session I will feature seeds 5-8 at 3:30 p.m., and Session II will feature seeds 1-4 at 8 p.m. Both sessions of the championships will air live on SEC Network.
Kentucky will begin its evening on the floor exercise followed by vault, bars and the balance beam.
Last year the Cats finished in seventh at the 2022 SEC Championship scoring a 196.350.
Seeding for the SEC Gymnastics Championships is based on final regular-season Team National Qualifying Scores (NQS).
Tickets for the championships can be purchased by clicking here.
For the latest on the Kentucky gymnastics team, follow @UKGymnastics on Twitter, Facebook and Instagram, as well as on the web at UKAthletics.com.