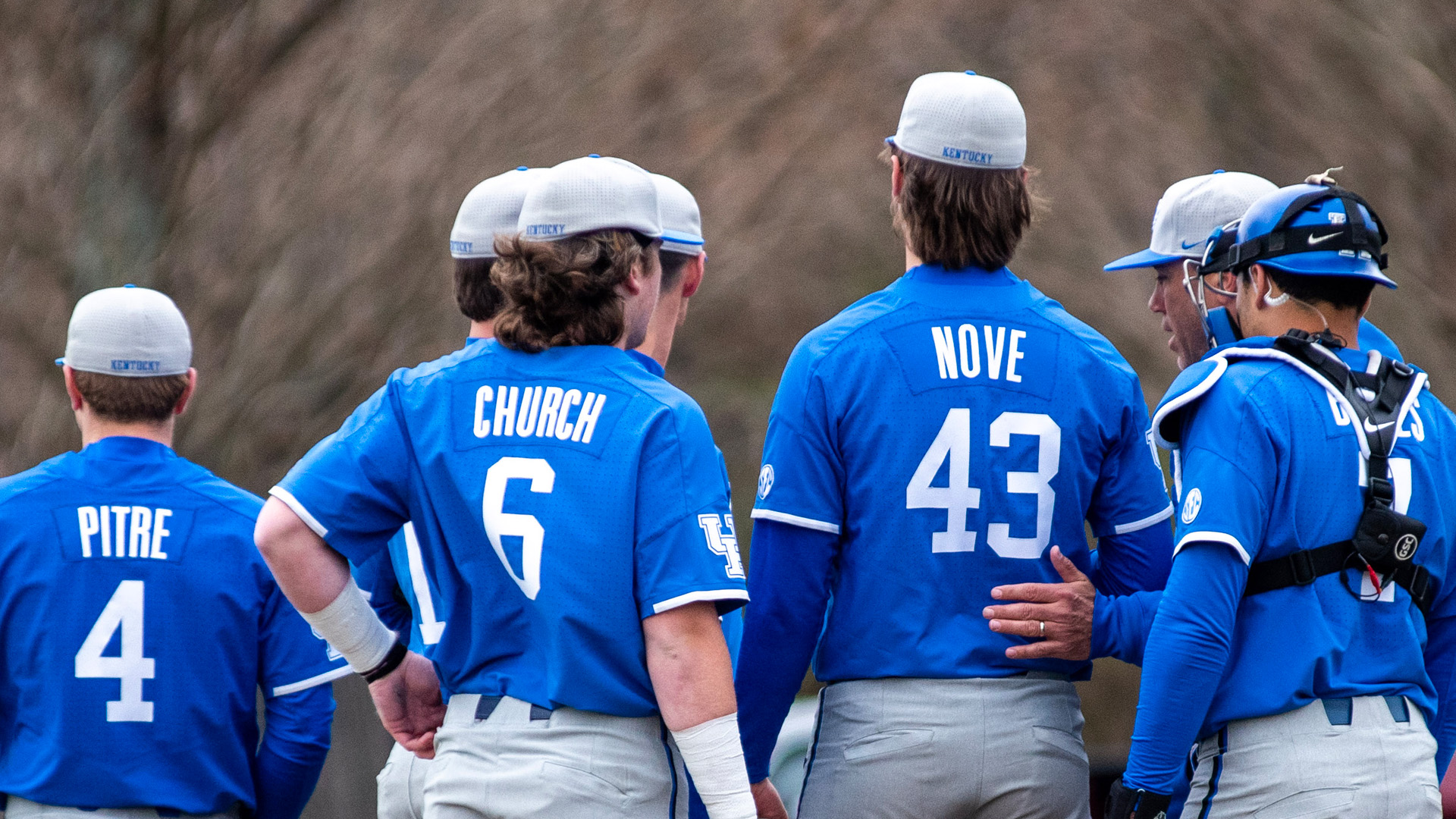 Now the real fun begins.
Kentucky opens Southeastern Conference play on Friday night when 2021 national champion Mississippi State makes its first trip to Kentucky Proud Park. The Bulldogs have not traveled to Lexington since the final series in Cliff Hagan Stadium to end the 2018 season.
The Wildcats enter the weekend on an 11-game winning streak, the longest single-season streak in the coach Nick Mingione era. Overall, UK is 15-2 and coming off a run-rule victory over Indiana on Tuesday.
Senior first baseman Hunter Gilliam is the reigning national and conference player of the week and continued to hammer the baseball on Tuesday, with a double and a three-run home run. UK's calling card thus far has been its pitching, which ranks amongst the nation's best in multiple categories. On the contrary, the Bulldogs own an explosive offense that has connected on 31 home runs, 21 more than the Cats to this point.
Friday and Saturday's games will be streamed on SECN+ and Sunday aired on the SEC Network.
WEEKEND DETAILS
Friday, March 17 vs. Mississippi State (SEC Opener)
6:30 p.m.; Kentucky Proud Park
TV: SECN+; Radio: UK Sports Network
Records: UK (15-2); Miss. State (12-5)
UK – RHP Darren Williams (1-0, 1.06); MSU – BHP Jurrangelo Cijintje (3-0, 0.60)
Saturday, March 18 vs. Mississippi State
2 p.m.; Kentucky Proud Park
TV: SECN+; Radio: UK Sports Network
Records: UK (15-2); Miss. State (12-5)
UK – LHP Tyler Bosma (3-1, 4.34); MSU – Landon Gartman (1-0, 4.95)
Sunday, March 19 vs. Mississippi State
Noon; Kentucky Proud Park
TV: SEC Network; Radio: UK Sports Network
     Records: UK (15-2); Miss. State (12-5)
UK – RHP Zack Lee (3-0, 2.14); MSU – LHP Graham Yntema (1-1, 5.87)