Because of postseason streaming rights you might not be able to listen to UK Sports Network coverage the same way you did during the season. You can listen over the air on your local radio affiliate and new this year you can stream via the Varsity App.
Coverage starts an hour and a half before game time with the Don Franklin Auto Countdown to Tip-Off with Cameron Mills and Dave Baker. Then Tom Leach and Jack 'Goose' Givens will call the action live from the venue. Stay tuned after the game for the Ruoff Mortgage Wildcat Wrap Up.
Postseason coverage is presented by UK HealthCare.
UK Sports Network Radio affiliates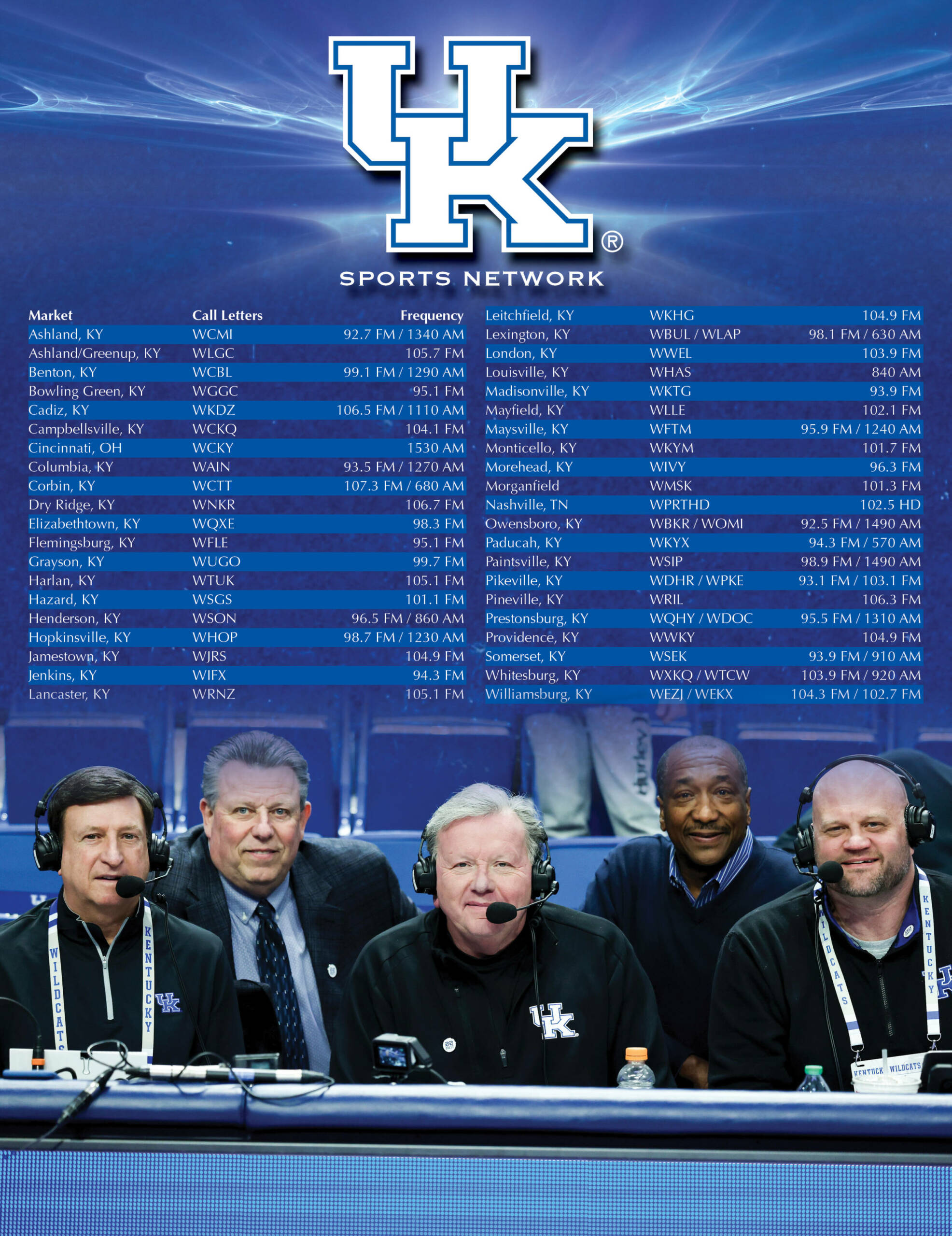 Exclusive streaming is on the Varsity App. 
Download links: Apple or Google