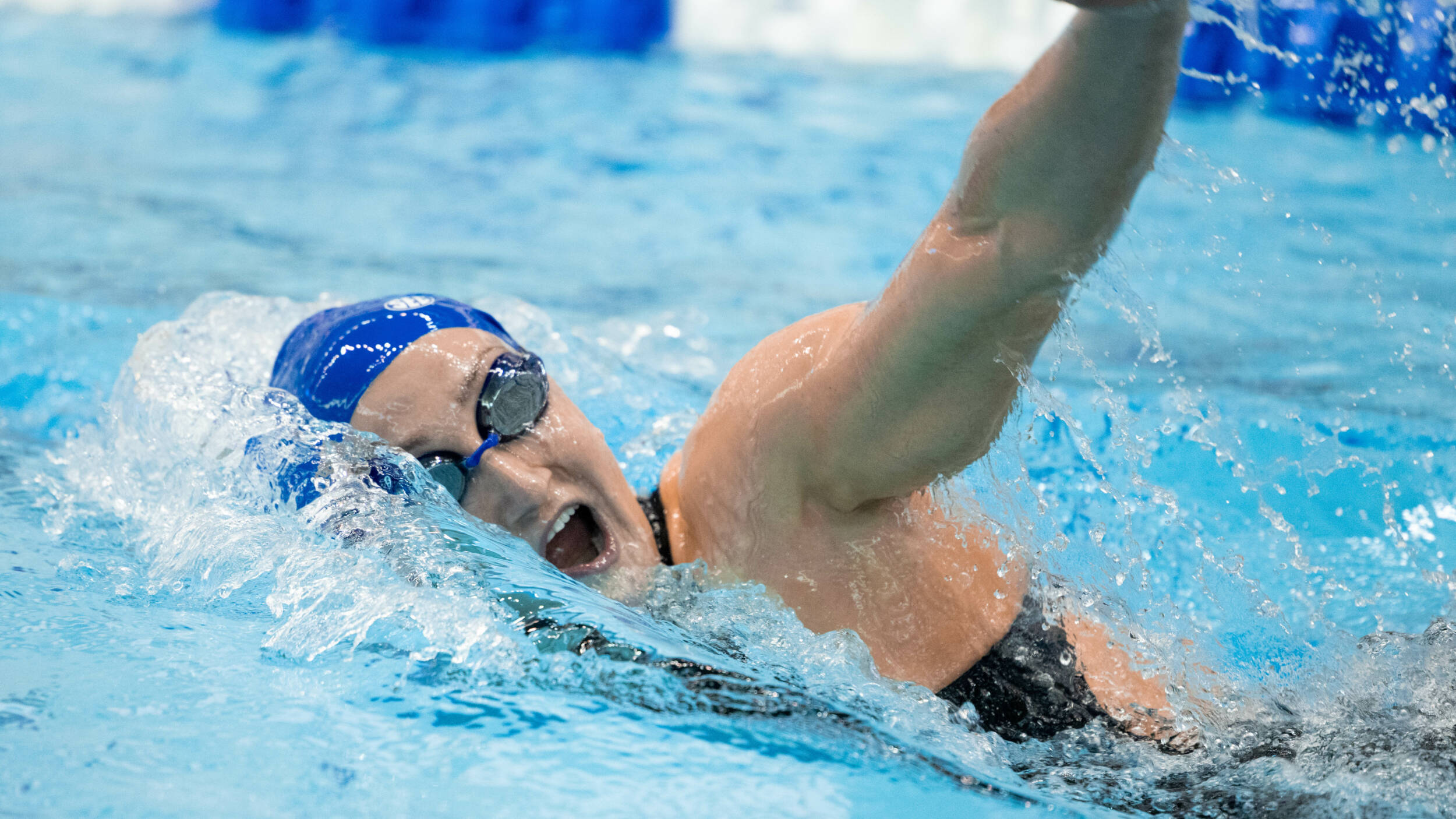 March 15, 2023 - 09:36 PM
800 FR Takes Tenth on Opening Night at NCAA Championships
KNOXVILLE, Tenn. – Kentucky women's swimming & diving completed night one at the 2023 NCAA Championships in 15th place, scoring 14 points courtesy of a tenth-place finish by the Wildcats' 800 freestyle relay. Wednesday marked the opening night of competition at Allan Jones Aquatic Center, as the nation's top swimmers began the quest for an NCAA title.
In the 800-free relay, fifth-year Izzy Gati put the Cats in position with a blistering leadoff leg, touching the wall in 1:44.04, a career-best 200 split and the third fastest 200 freestyle swim in program history. Gati was followed by Kaitlynn Wheeler (1:44.70), Grace Frericks (1:45.28) and Beth McNeese (1:46.17) for a total time of 7:00.19, more than three seconds below the unit's entry time of 7:03.24. The effort earned the group All-America honorable mention status.
In the evening's only other event, the Cats raced to 22nd place in the 200 MR, posting a time of 1:37.55. Caitlin Brooks (24.51), Denise Phelan (26.83), Lydia Hanlon (23.91) and Wheeler (22.30) combined on the swim for UK.
The team returns for day two of action on Thursday with Kentucky slated to compete in the 500 freestyle, 200 IM and one-meter diving. Prelims will begin at 10 a.m. followed by finals at 6 p.m. The meet can be seen live on ESPN+, with live results available on the Meet Mobile app.
For the latest on UK Swim & Dive, follow the Wildcats on Twitter and Instagram at @UKSwimDive, and on Facebook at Kentucky Swimming and Diving.