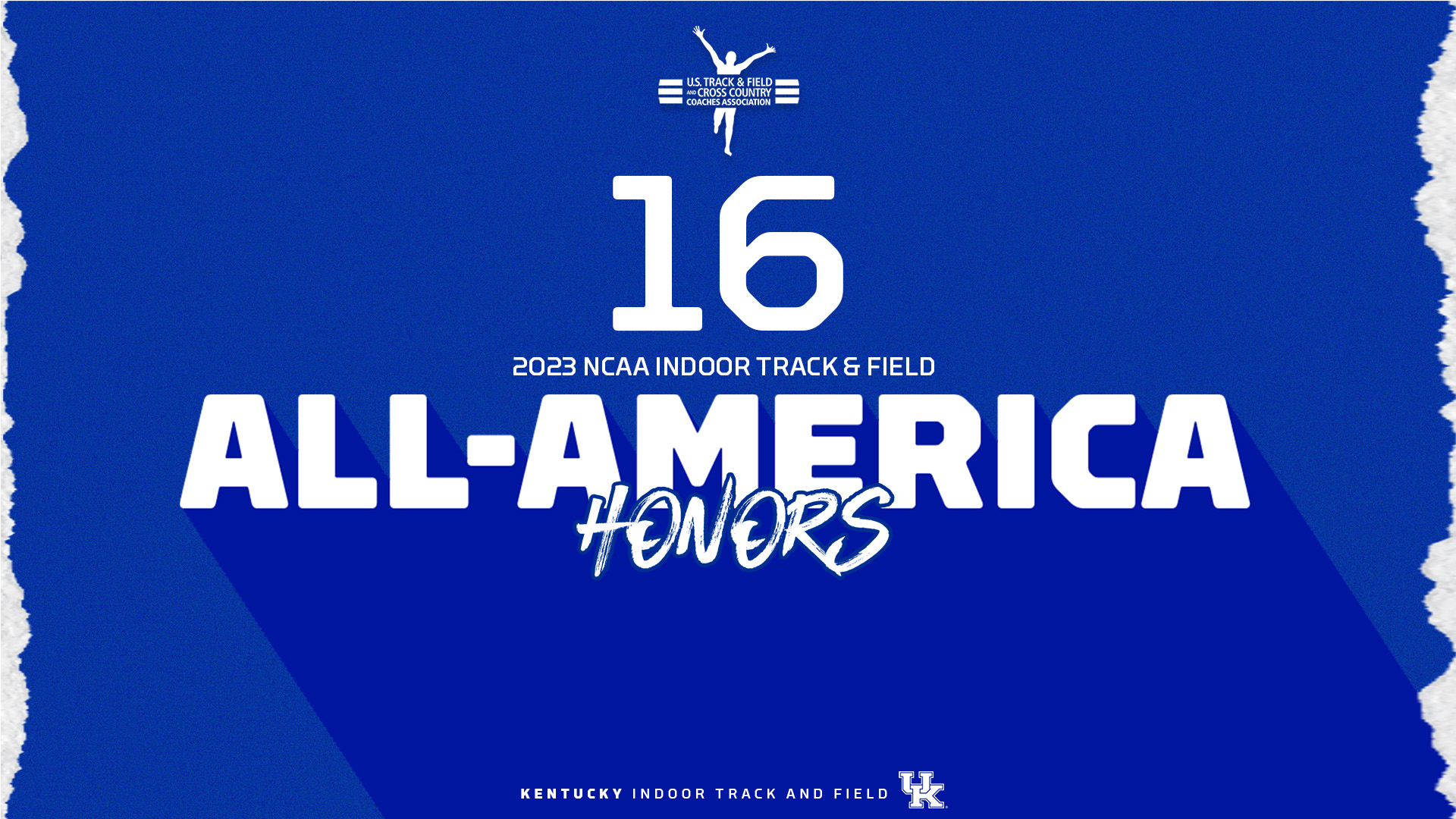 March 13, 2023 - 03:48 PM
UKTF Earns Sixteen USTFCCCA All-America Honors
LEXINGTON, Ky. — Kentucky track & field has earned 16 All-America honors for their performances at the NCAA Indoor Championships, announced by the United States Track and Field and Cross Country Coaches Association.
The women's team led the way with nine total honorees including five first-team and second-team honors. Annika Williams was named an honorable mention.
The men's team earned five total All-America honors with three first-team honors and two second-team honors.
Below is a list of UKTF's 2023 All-Americans, which honors they earned, and in what events.
Women
Anthaya Charlton

Second-team All-America – Long Jump

Karimah Davis

First-team All-America – 4x400m Relay
Second-team All-America – Distance Medley Relay

Tori Herman

Second-team All-America – Distance Medley Relay

Dajour Miles

First-team All-America – 4x400m Relay

Megan Moss

First-team All-America – 4x400m Relay

Masai Russell

First-team All-America – 4x400m Relay
First-team All-America – 60H

Jenna Schwinghamer

Second-team All-America – Distance Medley Relay

Sydney Steely

Second-team All-America – Distance Medley Relay

Annika Williams

Honorable Mention – Pentathlon
Men
Jordan Anthony

First-team All-America – 60 meters

Luke Brown

Second-team All-America – Triple Jump

Keaton Daniel

First-team All-America – Pole Vault

Kennedy Lightner

Second-team All-America – 200 meters

Josh Sobota

First-team All-America – Shot Put