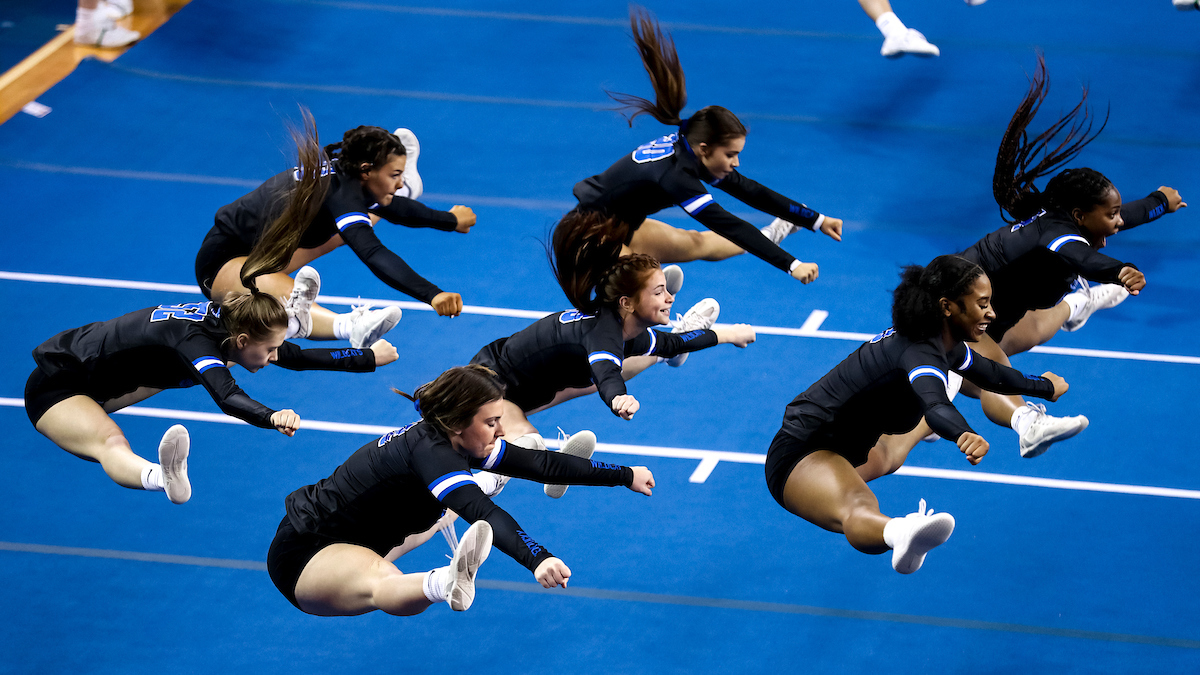 LEXINGTON, Ky. – The Kentucky STUNT team had a record-setting day on Saturday on the final day of the Bluegrass STUNT Classic.
After honoring its six-player senior class, Kentucky had a record-breaking performance against Tiffin. The Cats earned all 24 points in the game, while Tiffin earned none, giving Kentucky the first perfect game in school history. The Cats broke the previous school record of 21 points in a game, set last week against Ashland, and shut out an opponent for the first time in program history as well.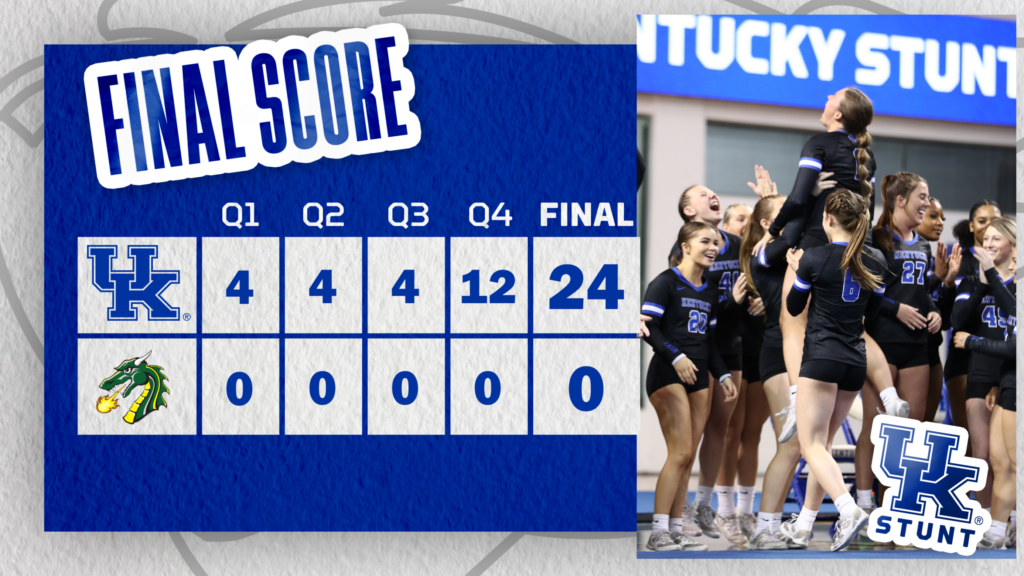 The Cats earned all four points in the first quarter, which consists of partner stunts. Kentucky then earned all four points in the second quarter, pyramids and tosses, to lead 8-0 at the half.
Quarter three, jumps and tumbling, was also dominated by Kentucky as the Cats took all four points to lead 12-0.
Kentucky finished the deal by earning all 12 points in the final quarter, team routines, completing the first perfect game in the history of the program.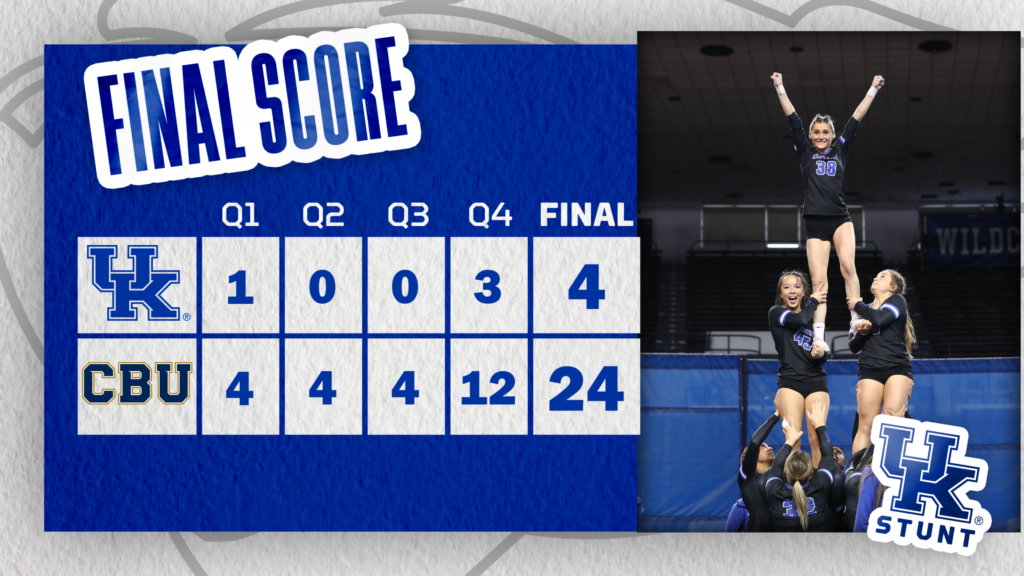 In Saturday's second game, the Cats took on two-time defending national champion and top-ranked California Baptist.
Kentucky was able to get on the board in the first quarter, but CBU led 4-1. The Lancers added to their lead in the second period and took an 8-1 lead into the half.
Cal Baptist would score four points in the third period to extend its lead to 12-1. Kentucky would rally for three points in the final stanza, but ultimately lost 24-4.
UK head coach Blair Bergmann was pleased with his team on Saturday.
"We had a great day today," Bergmann said. "The biggest thing that was such a difference maker in both games was the energy we brought to the mat. You could see that everyone was having fun, they were confident, they were enjoying being out there."
Bergmann also sees that the young Cats are starting to turn a corner.
"We have such a good foundation now, we've just to start fine-tuning things," Bergmann said. "As a young team, we're getting better at an exponential rate. We've just got to get over that hump a little bit more."
Kentucky returns to action on March 22 when they face Vanguard an Concordia Irvine in California.