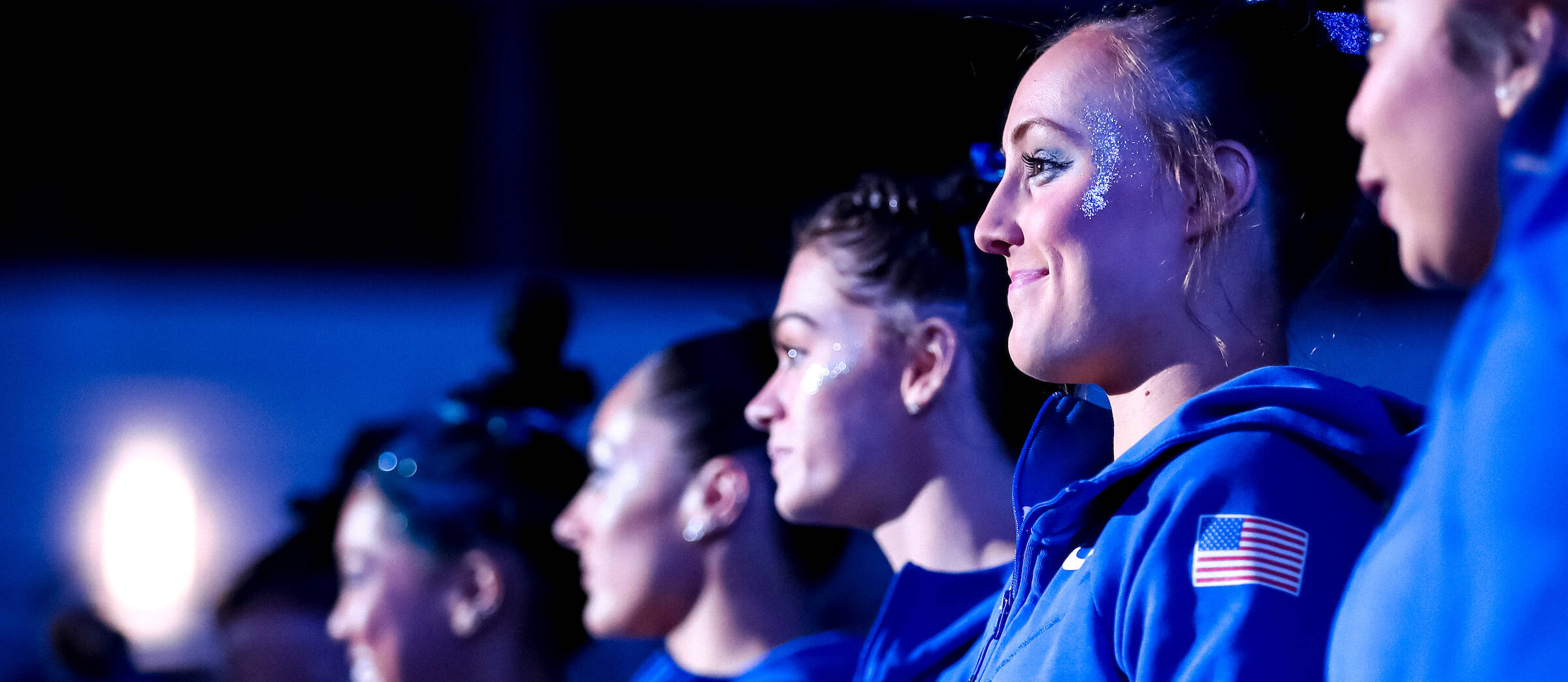 March 10, 2023 - 01:44 PM
Wildcats Travel to Illinois for Final Regular Season Meet
LEXINGTON, Ky. – No. 12 Kentucky gymnastics will travel to No. 22 Illinois for a tri-meet against the Fighting Illini and Illinois State to close out the regular season meet slate on Saturday at George Huff Hall.
Kentucky is coming off a 197.675-196.450 home victory over No. 9 Auburn finishing the home meet schedule undefeated for the first time in the Tim Garrison era and first time since 1984.
The last match up between Kentucky and Illinois took place last season in Lexington resulting in a Wildcat victory, 197.450-195.650. Illinois State and Kentucky last went head-to-head in 2019 in Lincoln, Neb. The Cats were victorious against the Redbirds, 197.200-191.625.
Saturday's competition will be live on B1G+ with live stats also available.
For the latest on the Kentucky gymnastics team, follow @UKGymnastics on Twitter, Facebook and Instagram, as well as on the web at UKAthletics.com.