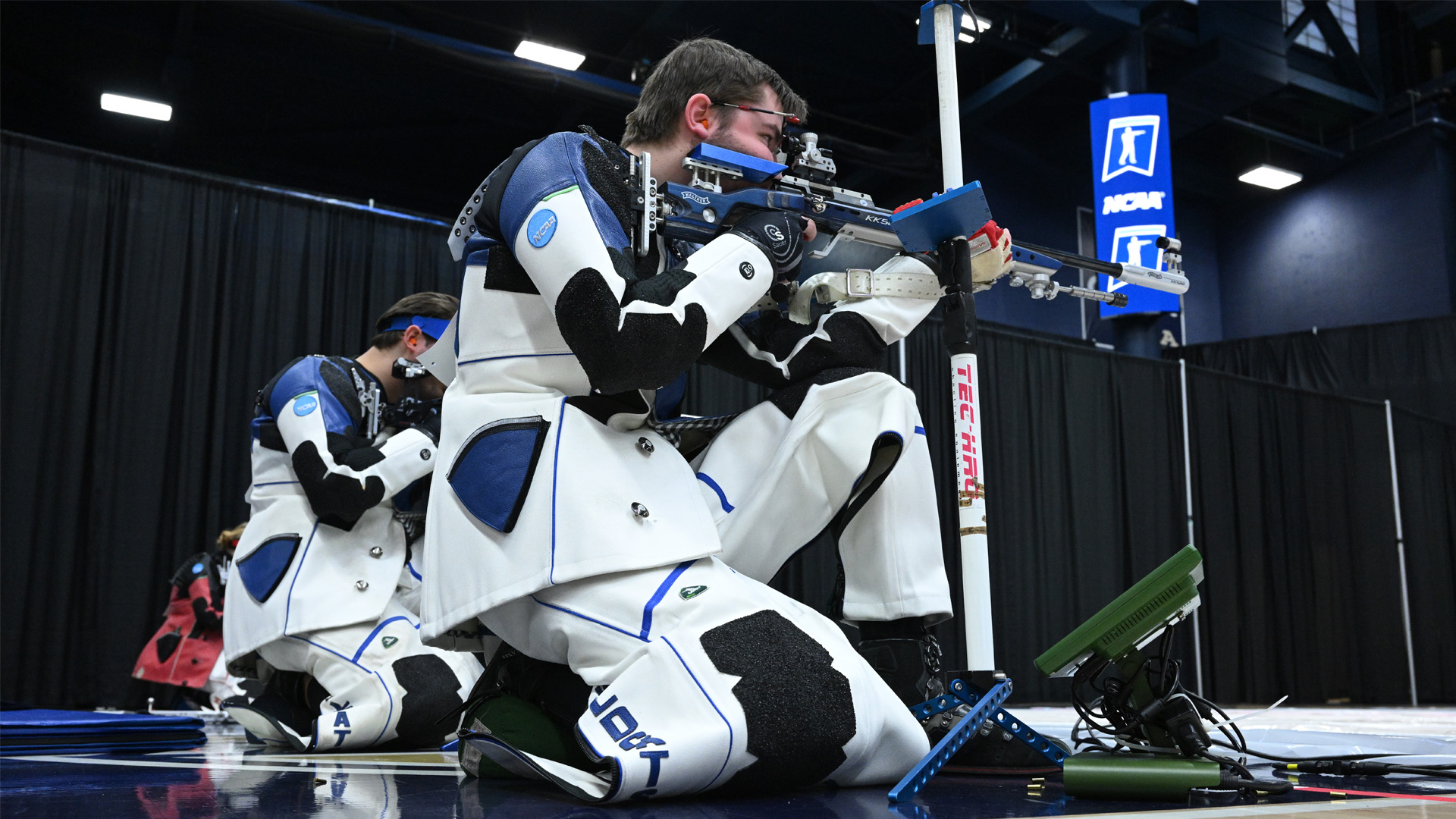 LEXINGTON, Ky. – Super senior Will Shaner won silver in the smallbore individual final as the University of Kentucky rifle team posted a smallbore team score of 2340 Friday to sit tied for fourth place overall after day one of the 2023 NCAA Championships inside James A. Rhodes Arena in Akron, Ohio.
The national event continues Saturday with air rifle competition. Live targets, live scores and live video are all available online at NCAA.com.
Shaner paced the Wildcats on Friday, shooting the fifth-best individual smallbore score of 589-34x to advance to the individual smallbore final. In the eight-person final, Shaner finished with the best score heading into the gold medal match. In the gold medal match, Shaner jumped out to an early lead, but eventual national champion Cecelia Ossi from Nebraska charged back to take the title. The silver medal is just another accomplishment in Shaner's impressive career, which includes an Olympic gold medal and the smallbore individual national championship last season.
Alaska Fairbanks led the team competition Friday, shooting a 2349, which was three points better than Ole Miss in second place at 2346. West Virginia sits third at 2343, while Nebraska and Kentucky each posted 2340s. TCU is sixth at 2338 with Air Force and Murray State tied for seventh at 2322.
Kentucky, which is currently ranked fourth nationally and were regular-season Great American Rifle Conference Champions, has won the national title four times – 2011, 2018, 2021 and 2022 – with six runner-up finishes.
"We did some good things today and I was really proud of Will for making the individual final and earning the silver medal," head coach Harry Mullins said. "Overall, we are going to have to just get a good night of rest and come out ready to have fun and compete tomorrow."
Fellow super senior Mitchell Nelson was second on the UK squad with a 587, shooting an impressive 197 in kneeling and 199 in prone. Super senior Richard Clark and freshman Martin Voss each posted 582s during competition Friday, while sophomore Allison Buesseler earned a 574.
For more information on the Kentucky rifle team, visit UKathletics.com or follow UKRifle on Twitter, Instagram and Facebook.