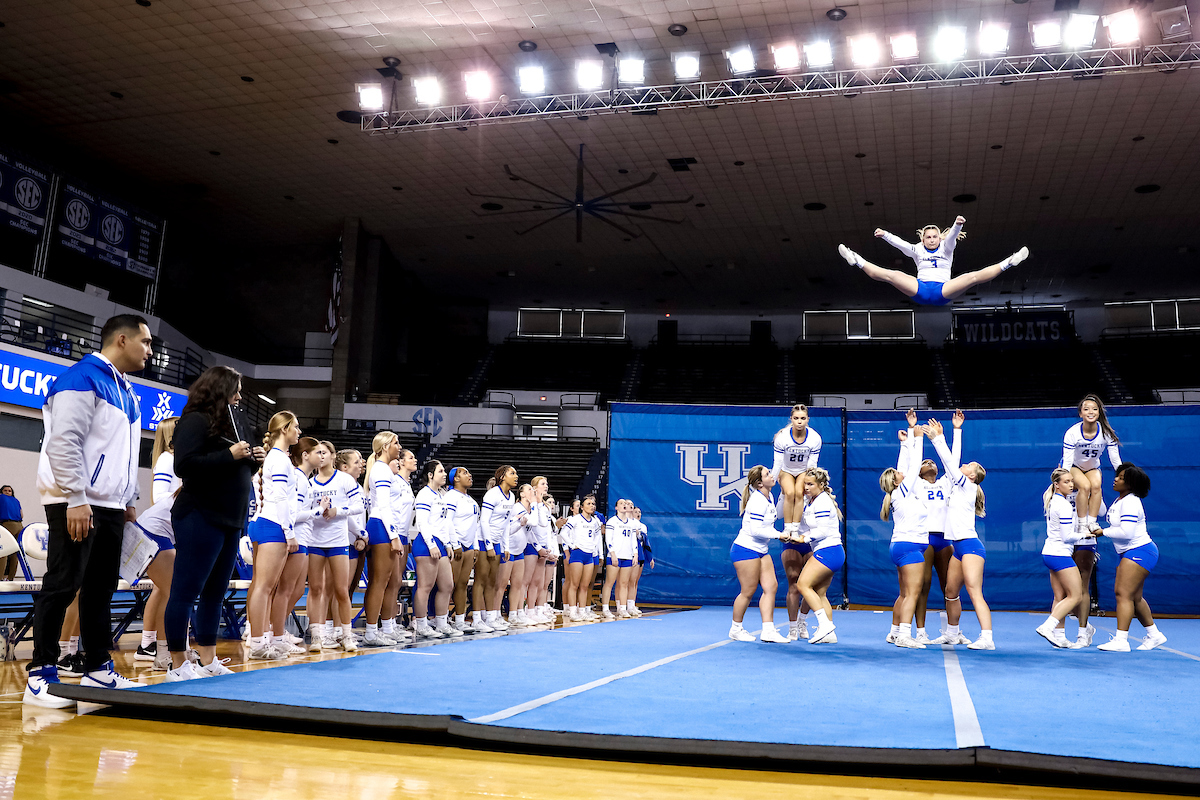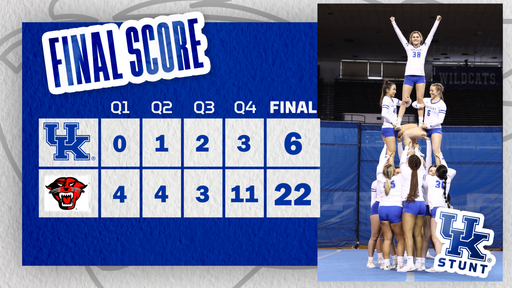 The Kentucky STUNT team dropped its opener in the Bluegrass STUNT Classic on Friday, falling to Davenport 22-6 inside Memorial Coliseum.
Things started slowly for the Cats in Friday's game. Davenport earned all four points in the first quarter and held a 4-0 advantage after one period.
UK got on the board in the second quarter, but the Cats trailed 8-1 at the break.
In the third quarter, Davenport added to its lead with three points, to two points for Kentucky, giving the Panthers an 11-3 lead with one quarter remaining.
Davenport had a big fourth quarter, earning 11 points, while UK earned three.
"We got off to a slow start in today's game," said UK head coach Blair Bergmann. "We're steadily improving, which is good. (Davenport) is a tough team. In that case, it comes down to the smallest details. Really focusing on those details is going to get us to that next level."
Kentucky returns to action in the Bluegrass STUNT Classic on Saturday. After celebrating the UK STUNT seniors at approximately 12:20, the Cats will face Tiffin at 1 p.m. Kentucky concludes play in the event by hosting defending national champion Cal Baptist at 4:30. Both games can be seen on SEC Network Plus.