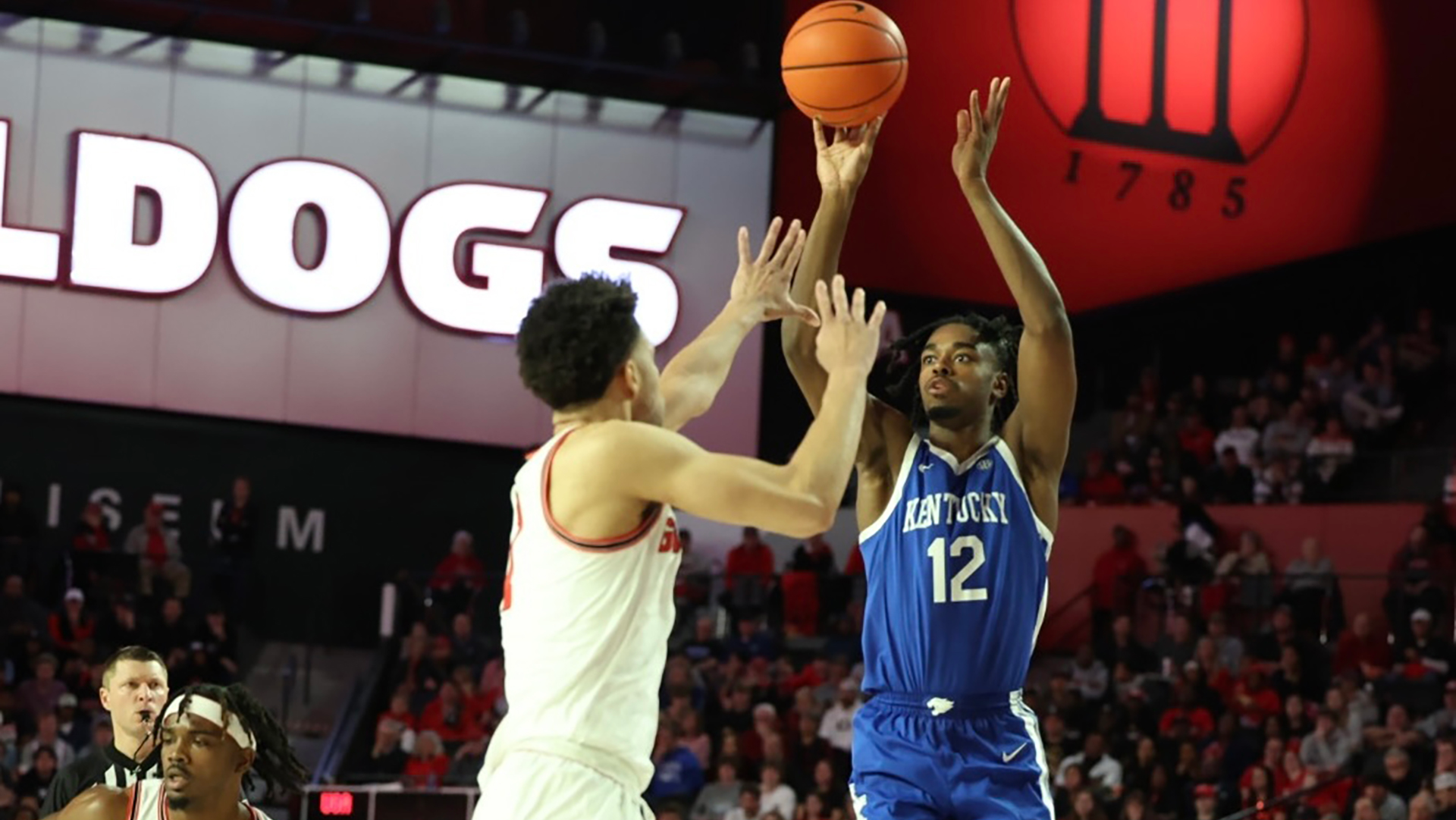 March 10, 2023 - 08:36 AM
Big Blue Preview: Kentucky vs. Vanderbilt (SEC Tournament)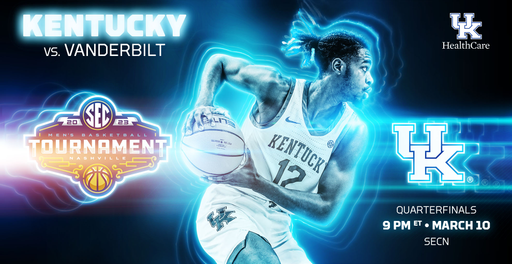 It was just nine days ago, on March 1, that Kentucky and Vanderbilt met at Rupp Arena. And it was that night that ended in a way that no one in the Big Blue Nation saw coming – with a Vanderbilt victory.
But that's just what happened as Jerry Stackhouse's Commodores got a game-winning basket from Jordan Wright to beat the Cats 68-66 on Senior Night in Lexington.
Kentucky got 21 points and 20 rebounds from Oscar Tshiebwe. Despite shooting poorly, Antonio Reeves scored 14 points for the Cats. But the biggest news of the evening for UK was an injury to point guard Cason Wallace. He left the game with a leg injury and did not return.
Wallace has not played since. He missed Saturday's game at Arkansas and remains day-to-day heading into the SEC Tournament.
The March 1 game was the second meeting of the season between the teams. On January 24 in Nashville, the two teams met in a much different game. In that one, Kentucky led for almost the entire game and won 69-53. Five Cats scored in double figures, led by Reeves with 16 and Tshiebwe with 15 points (and 13 rebounds). Jacob Toppin had a double-double with 12 points and 10 rebounds.
Now, the teams will meet in a rubber match, this time in the quarterfinals of the Southeastern Conference tournament in Nashville. The winner will advance to the semifinals, where they will face the winner of Friday's Arkansas-Texas A&M contest.
It was an up-and-down regular season for Kentucky, as the Cats finished with a 21-10 record, including a 12-6 showing in the SEC. UK won five of its last six regular season games, with the only loss coming to Vandy on Senior Night.
Now, the Cats will get a chance to get revenge against a team that has already beaten them this season, just like they did against Arkansas on Saturday.
Cats in the SEC Tournament
The Wildcats are seeking their seventh SEC Tournament championship under head coach John Calipari and 32nd overall. UK will need two wins to advance to its ninth SEC Tournament title game in the last 13 tournaments played.
• Kentucky leads the league with 31 SEC Tournament titles. The Wildcats are 135-28 all-time in the SEC Tournament, including 46-11 in the quarterfinals
• Calipari's teams at UMass, Memphis and Kentucky have been to 19 conference championship games, winning a remarkable 15 of them. Calipari is 58-14 (.806) all time in conference tournaments, including 24-6 (.800) at UK
• Calipari's 24 victories are tied with Tubby Smith for the third-most in tournament history. Only Billy Donovan (27 in 18 seasons) and Wimp Sanderson (25 in 13 seasons) have more
• Kentucky has played in the championship game of the SEC Tournament in eight of Calipari's 13 tourneys, winning six times (2020 tournament not played because of COVID)
• Calipari has won six SEC Tournament titles. Only Alabama (7) has more in program history than Calipari has won in total
Reeves Leads Wildcat SEC Honorees
Headlined by senior guard Antonio Reeves being tabbed the Southeastern Conference Co-Sixth Man of the Year, four members of the Kentucky men's basketball team were honored with postseason honors by the conference's coaches and media. In addition to Reeves' honor, Oscar Tshiebwe was a first-team selection by both the coaches and media, while newcomers Chris Livingston and Cason Wallace were named to the All-Freshman Team by the coaches.
• With Tshiebwe's most-recent honor, head coach John Calipari has now coached 32 players (34 total honors) who have earned All-SEC first- or second-team accolades
• At least one player has been named to the All-SEC Freshman Team in each of Calipari's 14 seasons, including 31 total honors
• Tshiebwe becomes the first Wildcat to earn All-SEC First Team honors in consecutive seasons since Patrick Patterson in 2009 and 2010
What's Trending over the Last Five Games
A snapshot of what has been trending with the Cats over their last five games played:
• UK is 4-1 with wins vs. Tennessee, at Florida, vs. Auburn and at Arkansas and a home loss to Vanderbilt
• Four Wildcats are averaging double-figure points: Antonio Reeves (19.2), Oscar Tshiebwe (19.2), Jacob Toppin (14.2) and Cason Wallace (12.3)
• Kentucky is plus-12.8 on the boards
• UK is outscoring its opponents by a 77.6-65.8 margin
• Kentucky is shooting 48.0% (133-277) from the field compared to 39.1% (117-299) for its opponents
• The Cats are also shooting 74.6% (100-134) from the foul line compared to 62.1% (59-95) for their opponents
• Tshiebwe is averaging a team-high 12-2 rebounds per game, while Chris Livingston is pulling down 8.6 and Toppin is grabbing 8.4