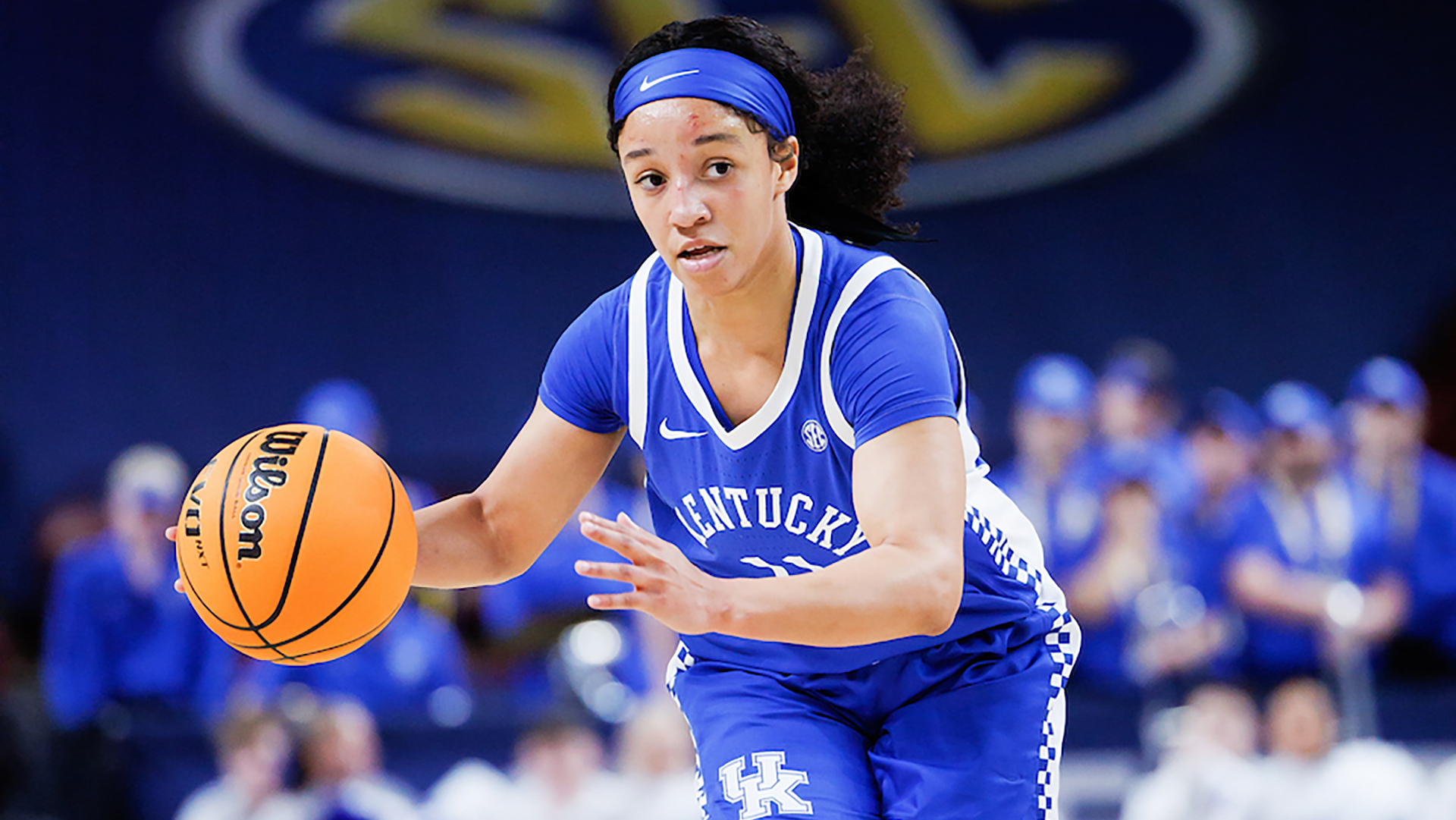 Walker, Scherr Lead Kentucky Past Alabama in SEC Tourney
GREENVILLE, S.C. – Jada Walker picked a fantastic time to have the best game of her young career. The sophomore guard scored a career-high 24 points and dished out six assists as the 14th-seeded Kentucky women's basketball team topped sixth-seeded Alabama 71-58 on Thursday night in the second round of the Southeastern Conference Tournament.
Kentucky (12-18) won for the second consecutive day after suffering a seven-game losing streak to end the season. UK has now won six consecutive games in the tournament after winning the title in 2022.
Walker had 22 of her points through three quarters but it was Maddie Scherr who took over late. The junior from Florence, Kentucky, scored 14 of her 19 points in the second half as the Cats took the lead, then pulled away. Scherr also blocked six shots in the game, a career high.
Kentucky also got a huge boost from Eniya Russell, who came off the bench to score 12 points, all after halftime.
The first quarter was tight early with a pair of ties before Alabama scored five in a row to lead 10-5. From there, the Tide would hold the lead for the remainder of the period and Alabama would hold a 20-15 advantage after one period.
In the second quarter, Kentucky started off hot behind Walker. She hit a jumper on UK's first possession of the period to get the Cats within three. Then, Walker and Maddie Scherr each scored on layups to get the Cats within one, 22-21. However, Alabama closed the half on a 10-5 run and the Tide led 32-26 at the break.
Alabama (20-10) scored the first four points of the third quarter to take its biggest lead, 36-26. But Scherr and Walker would make sure the Cats did not go away quietly. In fact, UK mounted a 14-4 run, including seven points from Walker and five from Scherr, to tie the game at 40-40. However, Alabama would lead 45-44 through three quarters.
Kentucky carried confidence into the fourth quarter, and it showed as the Cats scored the first four points of the period to lead 48-45 and force and Alabama timeout. It was part of a 20-10 run that gave the Cats a double-digit advantage.
The Cats now advance to Friday's SEC Tournament quarterfinals, where they will meet Tennessee, the same team that beat UK on Sunday in the regular season finale. Tipoff for Friday's game is set for approximately 8:30 p.m. ET. It will air on the SEC Network.