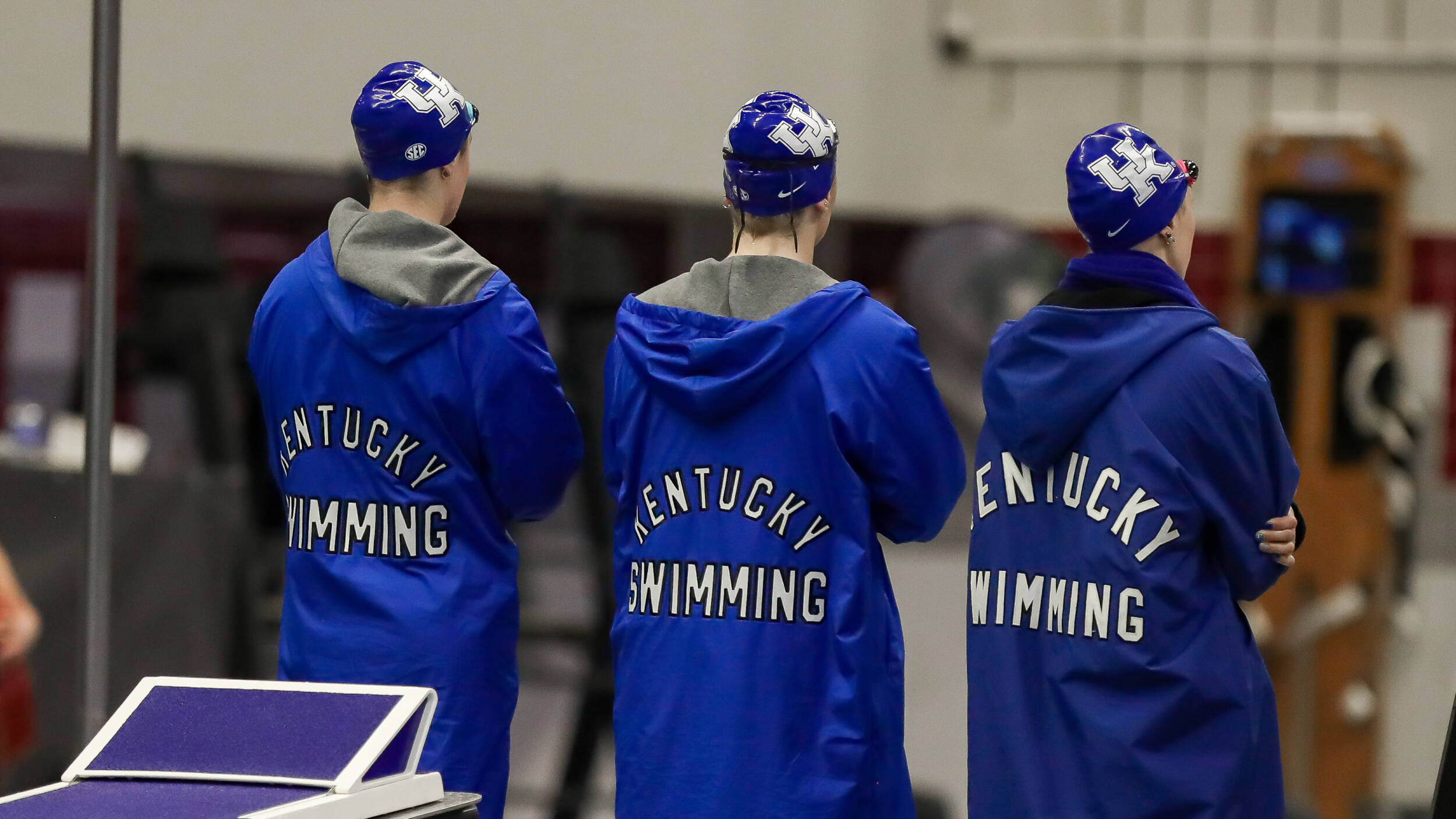 Kentucky Women's Swimming Earns 13 Bids to NCAA Championships
LEXINGTON, Ky. – The NCAA Division I Swimming and Diving Committee announced the qualifying swimmers for the 2023 NCAA Women's Swimming and Diving Championships on Wednesday with 13 Kentucky student-athletes earning a bid.
The championships are set to be held March 15-18 at the Allan Jones Aquatic Center in Knoxville, Tenn. and will be streamed live on ESPN+.
Kentucky's 13 qualifiers are tied for the sixth-most in the country and mark the second-highest total in program history. Swimmers qualified for the championships by meeting the established minimum time for the events in which they entered. Divers at the championships will be determined by performances achieved at the Zone Diving Championships and will be announced on Sunday, March 12.
Wildcat invitees include: Caitlin Brooks, Gillian Davey, Megan Drumm, Bridget Engel, Grace Frericks, Izzy Gati, Lydia Hanlon, Beth McNeese, Olivia Mendenhall, Denise Phelan, Lauren Poole, Paige Taber and Kaitlynn Wheeler. In addition, Kentucky's 200 MR, 400 MR and 800 FR are all eligible for the championships.
UK's 13 swimmers combine for 21 total entries led by Davey, who is eligible to compete in a team-high three individual events. Brooks, Gati, Hanlon, McNeese, Poole and Wheeler each carry two entries to the championships. Seven of Kentucky's 13 swimmers have competed in at least one prior NCAA Championship while six are first-time qualifiers, including five freshmen. Gati boasts the most experience on the national stage, having already competed in four NCAA Championships prior to this season.
Both Gati (8th, 500 free) and Poole (5th, 400 IM) enter the meet with seed times that rank among the top-eight in the nation, which would earn All-America First Team status.
Last season, the Wildcats placed 12th at the NCAA Championships in Atlanta, scoring 115.5 points and earning four first-team All-American selections.
Kentucky is coming off a third-place finish at the SEC Championships in which the team collected four medals and finished with 946 points.
UK Qualifiers:
Caitlin Brooks: 100 back, 200 back
Gillian Davey: 200 IM, 200 breast, 400 IM
Megan Drumm: 1650 freestyle
Bridget Engel: 200 Breast
Grace Frericks: 200 back
Izzy Gati: 200 freestyle, 500 freestyle
Lydia Hanlon: 100 back, 200 back
Beth McNeese: 500 freestyle, 1650 freestyle
Olivia Mendenhall: 200 breast
Denise Phelan: 100 breast
Lauren Poole: 200 IM, 400 IM
Paige Taber: 200 back
Kaitlynn Wheeler: 200 freestyle, 500 freestyle
For the latest on UK Swim & Dive, follow the Wildcats on Twitter and Instagram at @UKSwimDive, and on Facebook at Kentucky Swimming and Diving.