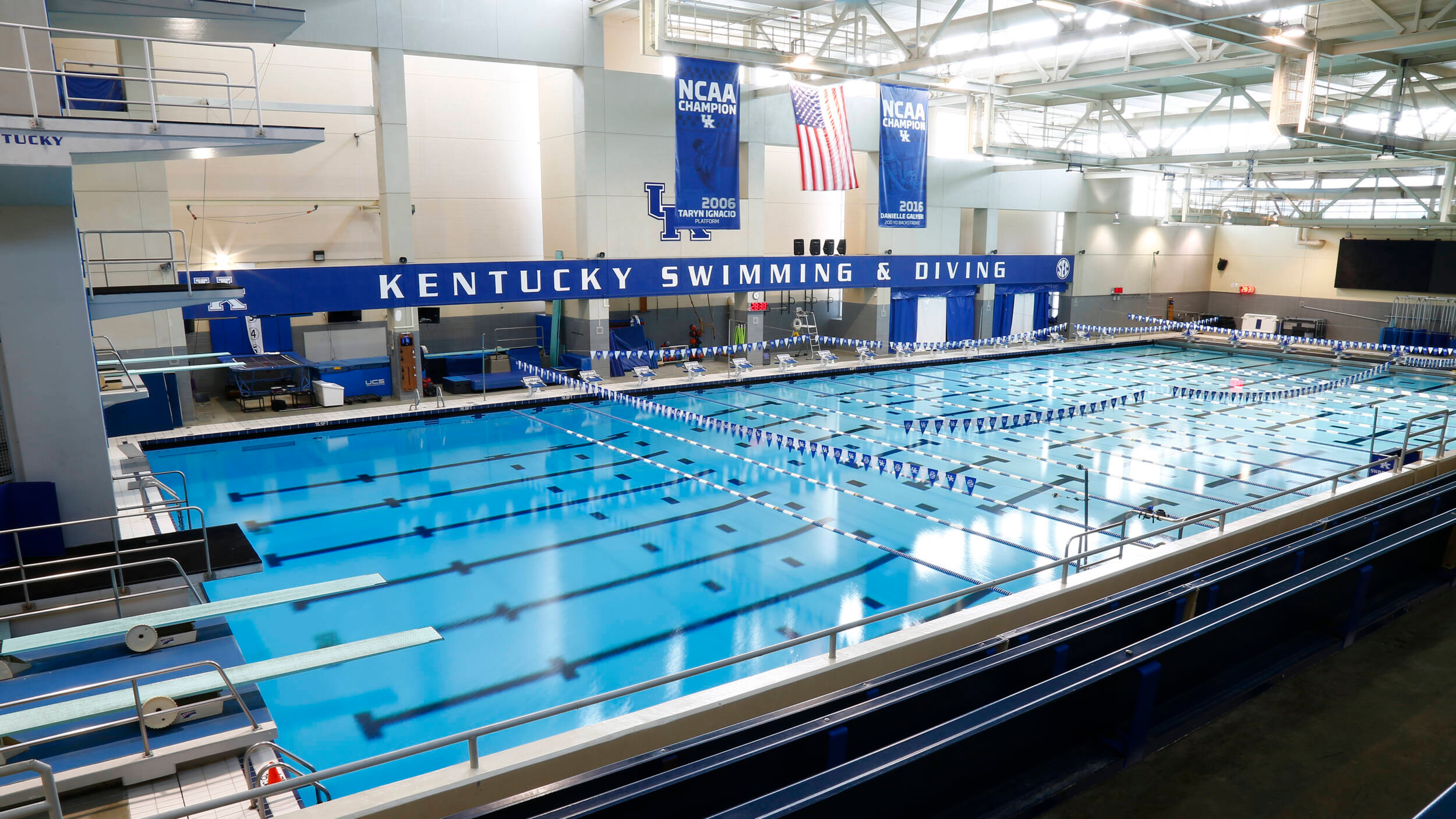 February 26, 2023 - 02:04 PM
2023 Spring Swimming Clinics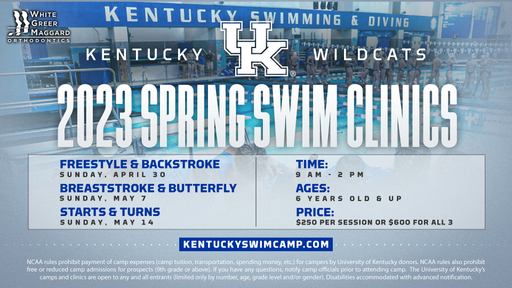 KENTUCKY SPRING SWIM CLINICS
Clinic description: This series of one day clinics is designed to give swimmers cutting edge tips and coaching on all 4 competitive strokes as well as starts and turns.  In classroom sessions, the Kentucky coaches will review with campers what the best swimmers in the world do that makes them elite.  During pool sessions, the Kentucky coaches will help athletes apply these best practices through drills and individualized feedback.  Looking to improve your technique and times in the pool?  This clinic is for you!
Cost: $250 per session or $600 for all 3 sessions
Clinic Details
Sunday April 30th – Freestyle and Backstroke
Sunday May 7th – Breaststroke and Butterfly
Sunday May 14th – Starts and Turns
Time: 9:00am – 2:00pm
Check-in: 8:30am – 9:00 am
Age Group: 6-18 years old
Location: Lancaster Aquatic Center
Walk-up registration is welcome
Schedule:
8:30 AM: registration
9:00 AM: classroom session 1
10:00 AM: pool session 1
11:15 AM: lunch break – please bring your own lunch
11:45 AM: classroom session 2
12:45 PM: pool session 2
2:00 PM: clinic ends
GENERAL INFORMATION
CHECK-IN: 8:30am on the day of the clinic
REQUIRED DOCUMENTS FOR ALL UK ATHLETICS CAMPS: to participate in the clinic please upload the following documents to your Active Network Camp Account through the link in your confirmation email.

A copy of a physical that was signed by a physician within the last 12 months
Front and back copies of your medical insurance card(s)
Participation is not allowed until we have received these forms. For all clinics, disabilities will be accommodated with advanced notifications.
WHAT TO BRING: Each participant should bring any swimming equipment needed to complete a practice, including suits, caps, goggles, and a towel.  Additionally, participants should bring their own lunch.
COMMUNICATIONS: After you complete your registration you will receive a confirmation email. A few days before the clinic you will receive another email with more details and instructions about the clinic.  Please double check that your email address is correct in your Active Network Camp Account as that will be our only method of communication with participants.
REFUND POLICY: Refunds can be requested 7 days prior to the start of the clinic by emailing JPLi229@uky.edu
QUESTIONS: email Jordan.Lieberman@uky.edu