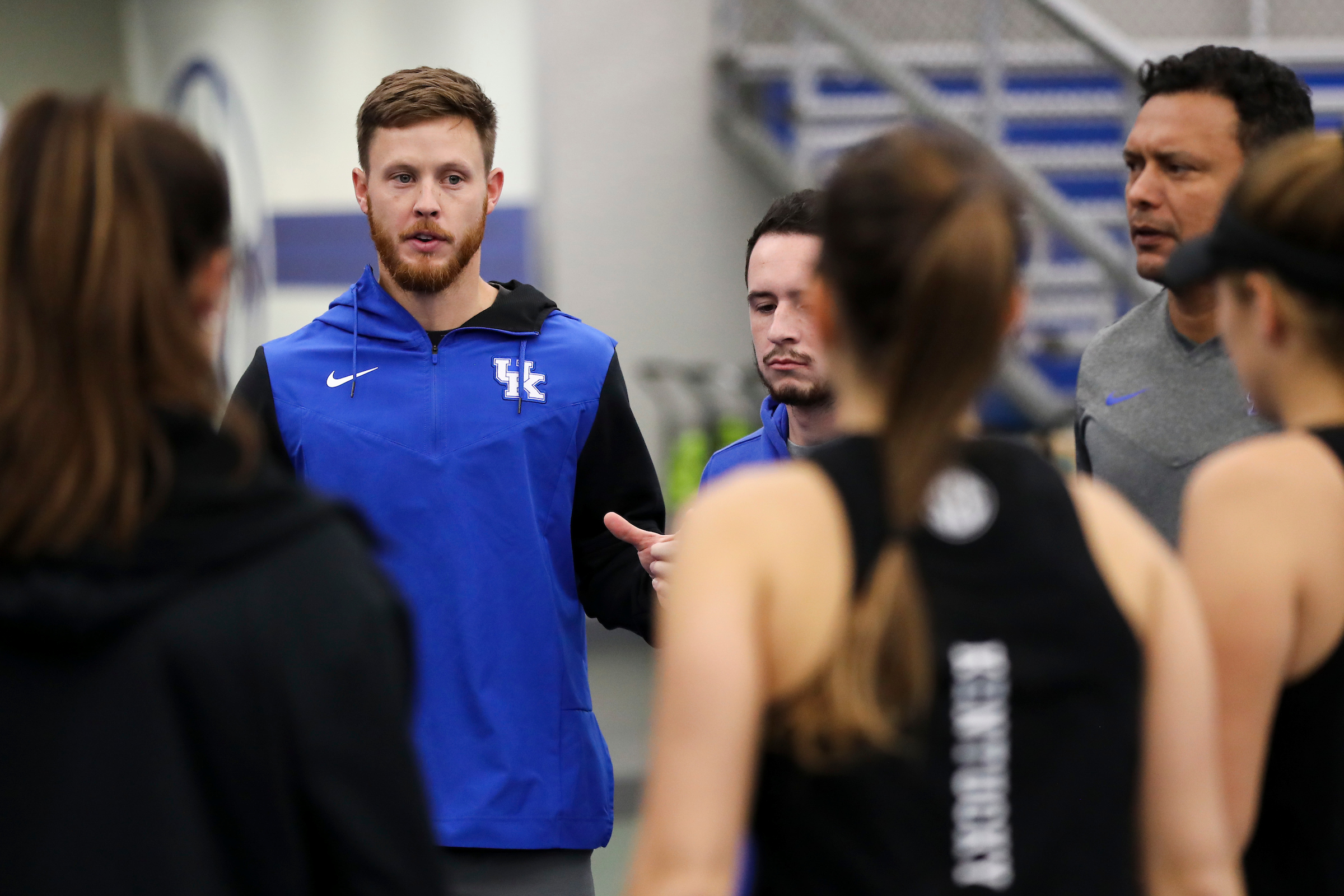 February 23, 2023 - 12:43 PM
Women's Tennis Travels to Michigan to Continue Away Match Stretch
LEXINGTON, Ky. – Kentucky women's tennis (5-3) will travel to Ann Arbor, Mich. on Friday to take on the No. 3 Michigan Wolverines (7-1) for a 3 p.m. EST matchup at the Varsity Tennis Center.
The Wildcats are looking for its second road victory of the 2023 campaign following a 4-3 victory over Purdue last week. The win was the first away W for UK so far this season.
Kentucky opened the match at Purdue by winning the doubles point for the seventh time in eight matches on the season. With Kentucky leading 1-0 in the match, the Cats started singles action swiftly, taking the first set on four of the six courts. However, Purdue was able to win back-to-back straight set matches at No. 3 and No. 5 Singles to take a brief 2-1 lead. Sophomore Ellie Eades would bring the Wildcats level with a clinical 6-2, 6-3 win a No. 4 Singles.
Playing on Court No. 1, No. 73 Urrutia would reclaim the Kentucky advantage with a 7-5, 6-4 victory. Purdue would once again tie the match with a win at No. 6, meaning the dual would be decided by the No. 2 Singles Match. In a tight, back-and-forth contest, Elizabeth Stevens was able to hold strong to seal the victory for the Wildcats.
Michigan is 7-1 so far on the spring season and is coming off a 5-2 away victory over Princeton last weekend.
The Cats and Wolverines hold an 8-8 all-time series record which started with Michigan winning the last five matches between the two programs.
Live streaming is available for Friday's match and live stats are available by clicking here.
For the latest on Kentucky Women's Tennis, follow @UKWomensTennis on Twitter, Facebook and Instagram, as well as on the web at UKAthletics.com.