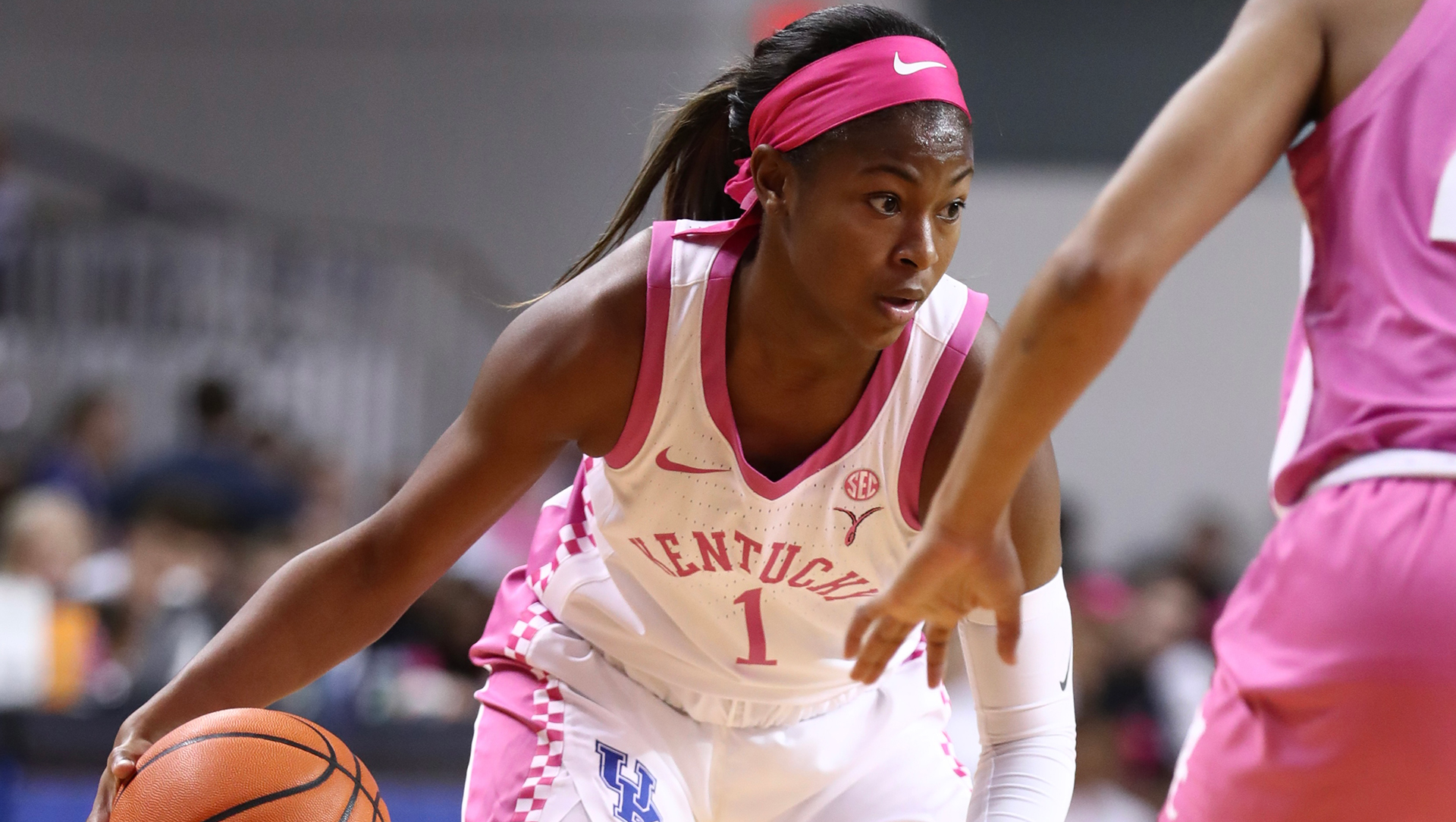 February 23, 2023 - 08:54 PM
Kentucky Falls at Texas A&M on Thursday
COLLEGE STATION, Texas – Robyn Benton scored 21 points but the Kentucky women's basketball team lost to Texas A&M 74-67 on Thursday night at Reed Arena.
Kentucky (10-17, 2-13 SEC) got 18 points, six rebounds and two assists from Maddie Scherr and 10 points and seven rebounds from Ajae Petty.
The first quarter was very tight and featured three ties and eight lead changes. However, after Kentucky took a 16-15 lead on a Robyn Benton three, the Aggies closed the period on a 6-0 run, taking a 21-16 lead after 10 minutes of play.
Kentucky (10-17, 2-13 SEC) scored the first five points of the second period to tie the game at 21-21. But A&M answered by scoring the next six points to lead 27-21. The Aggies would eventually lead by as many as 10 before Kentucky scored the final four points of the half to cut the A&M lead to 36-30 at the break.
A&M (7-18, 2-13) started the third period on an 8-2 run to take a 44-32 lead. Kentucky would chip away and would get within five, 47-42, on a Benton three with 3:28 left in the period. But the Aggies closed the period on a 8-3 run and A&M took a 55-45 lead into the final stanza.
Kentucky outscored A&M 22-19 in the fourth period but could not get over the hump.
Kentucky finishes its regular season on Sunday, hosting Tennessee at Memorial Coliseum. Tipoff is set for 2 p.m. and the game can be seen on SEC Network.