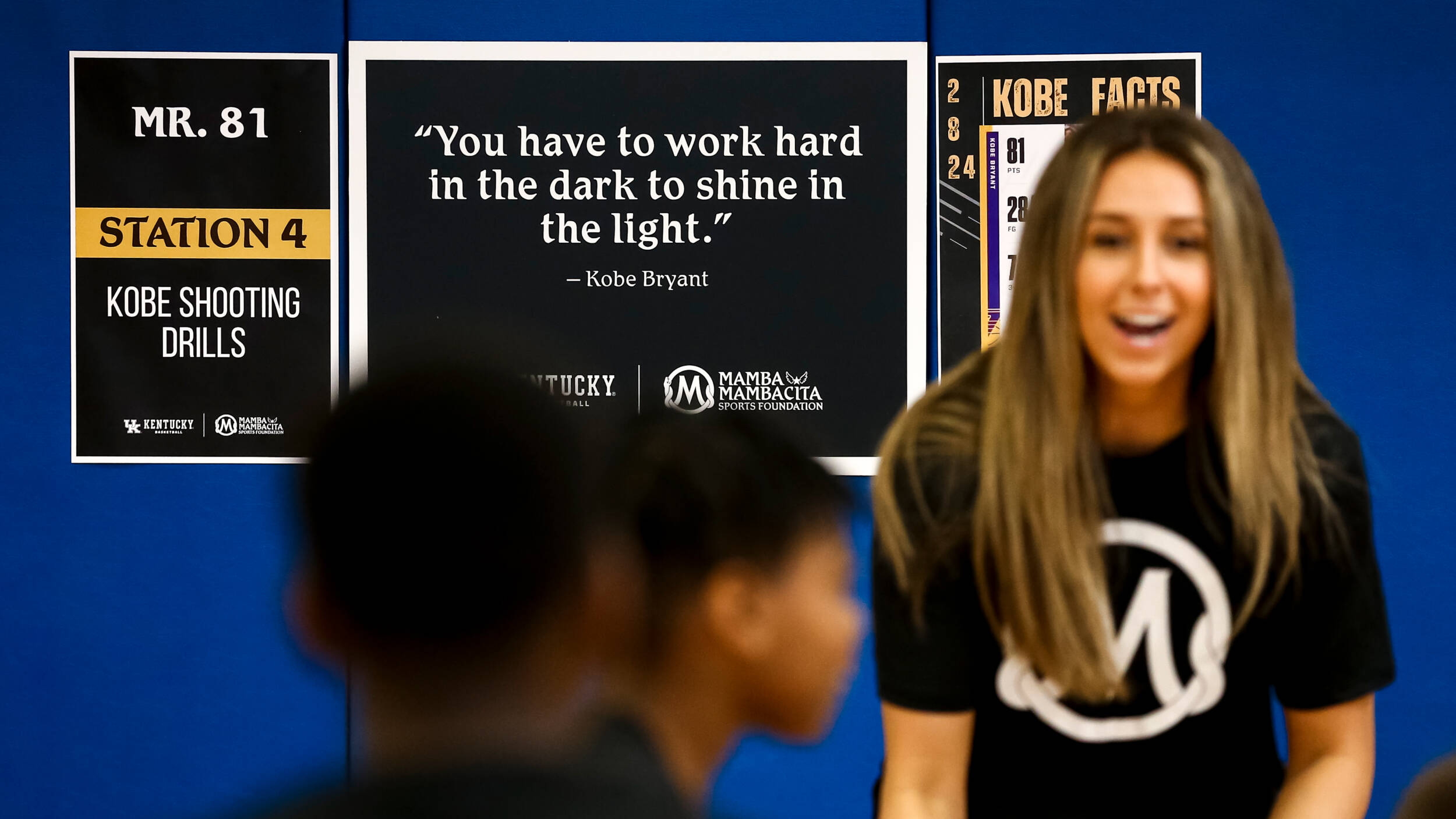 February 22, 2023 - 11:14 AM
Blair Green Selected to 2022-23 SEC Community Service Team
BIRMINGHAM, Ala. – University of Kentucky women's basketball graduate guard Blair Green has been selected to the 2022-23 Southeastern Conference Community Service Team, it was announced by the league Wednesday.
Green, a Harlan County, Kentucky, native, has donated more than 80 hours of community service during her four-and-a-half years with the Blue and White. She has done everything from pack food at God's Pantry, to write Valentine's Day cards for a local nursing home, to participate in several walks to end Alzheimer's, to lead a group of underserved children through the Mamba and Mambacita Skills Academy.
Several of her most outstanding services include orchestrating a "606 Camp" for Eastern Kentucky flood relief with some fellow teammates, washing children's feet and fitting them for new shoes through Samaritan's Feet International and deep-cleaning the homeless shelter at the Lexington Hope Center.
Through the "606 Camp," she and several of her local teammates raised more than $3,000 for the flood victims of Kentucky, guiding children through a basketball skills camp.
Supporting that same effort, Green and her teammates traveled to Eastern Kentucky and spent several hours greeting disadvantaged children with smiles and small talk. There, Green cleaned kids' feet with baby wipes, and then fitted them for a brand new pair of shoes. Most of those children were greatly affected by the floods last summer, leaving some families with destroyed homes or lost family members.
Last but not least, after a three-hour practice and just one day before a home game, Green and the Wildcats volunteered two hours at the Lexington Hope Center. First, she helped clean almost 100 mattress pads. Using disinfectant wipes, Clorox spray and paper towels, she helped lead the team through an assembly line in order to clean both sides of almost a hundred mattress pads. Second, she helped scrub two hallways worth of windows, walls and floors.
The Wildcat has brought five years of leadership to the women's basketball team, returning for an additional year after sitting out last season with a ruptured Achilles. Green, who was named to the 2018-19 SEC All-Freshman Team by league coaches, is also a decorated student in the classroom, playing with two degrees in both kinesiology and human communications. She is currently working on a high-performance training certificate. Green has also been named to the SEC Academic Honor Roll each year at UK.
She leads Kentucky in most-game played in Blue and White with 116, while she has recorded 724 points, including 85 3-pointers, and 240 rebounds in her collegiate career. In 2022-23, she is recording 8.2 points per game and 2.5 rebounds per game.
For more information on the Kentucky women's basketball team, visit UKathletics.com or follow @KentuckyWBB on Twitter, Instagram and Facebook.