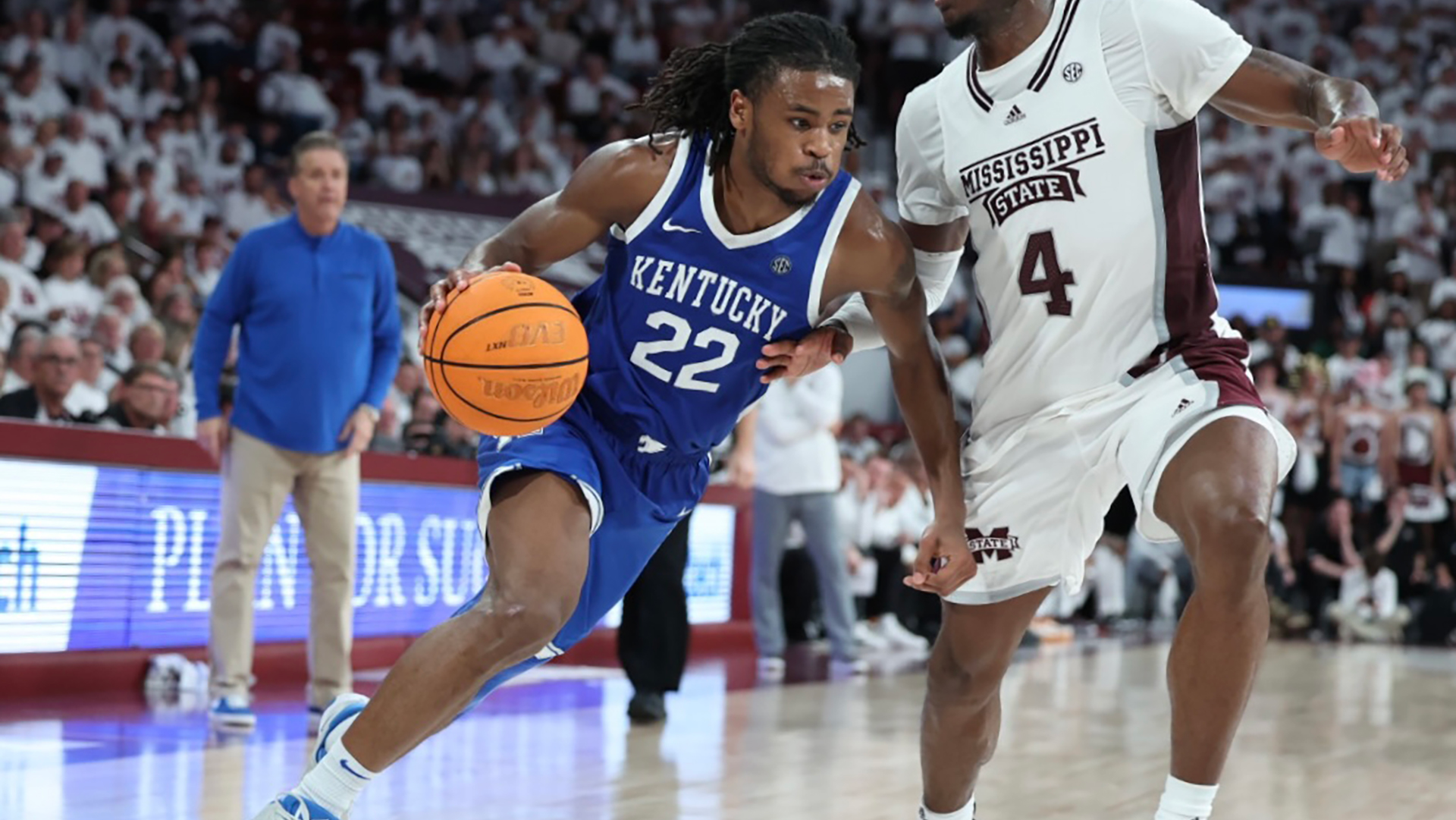 February 21, 2023 - 01:31 PM
Big Blue Preview: Kentucky at Florida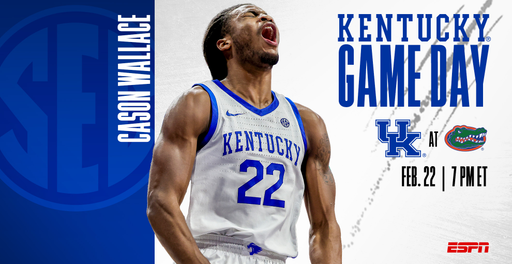 As Kentucky and Florida prepare to meet for the second time this season, there will be some differences between the first game and this contest.
The Cats beat the Gators 72-67 at Rupp Arena on Feb. 4. Freshman guard Cason Wallace led UK with 20 points, while senior forward Jacob Toppin had 17 points and 10 rebounds.
That win was Kentucky's sixth victory in seven games and it appeared that the Cats were ready to go on a run. However, UK lost its next two games and lost some of its momentum in the process.
Now, Kentucky is again streaking after perhaps its best week of the season. The Cats topped Mississippi State in Starkville, then beat Tennessee for a second time this season.
Meanwhile, Florida is in a much different spot than it was just three weeks ago. The Gators have lost center Colin Castleton, the team's leading scorer, to injury. In the first game between the schools, Castleton led all players with 25 points.
UK assistant coach K.T. Turner knows how important Castleton is to the Florida team.
"He's a huge part of what they do," Turner said. "Castleton is a really, really good player, one of the top bigs in the country."
The Gators have been adjusting without their big man in the middle.
"You could tell they were a little uncomfortable playing (without Castleton) the last two games," Turner said. "But I'm sure they'll be ready to play against us."
How have the Gators changed without Castleton?
"They play the exact same without him," Turner said. "They really haven't changed how they play, it's just different personnel."
So is the film from the first game of any value to the Cats?
"It's a little tricky, it's different," Turner said. "We've definitely watched. He's just so good on both ends of the floor, it does change some things."
The Cats topped the Vols 65-54 on Saturday behind big efforts from Wallace and fellow freshman Chris Livingston. That came just three days after the Cats hit their free throws down the stretch to win at Mississippi State.
Things are different now for both of these teams, but the Cats are hoping for a similar result to the first game on Wednesday night in Gainesville.
Where UK Stands with Four to Play
If the season concluded on Feb. 18, the Wildcats would own the No. 3 seed in the Southeastern Conference Tournament. Kentucky and Tennessee currently both have a 9-5 mark against league foes. UK would claim the tiebreaker based on a 2-0 record against the Vols during the regular season.
With four games to play, the No. 3 through No. 11 seed are all within three games of each other. Nothing has been decided yet.
Wallace is Evolving into Mr. Clutch
Cason Wallace has proved to be a player the Wildcats can rely on in the clutch. In games within five or fewer points with less than five minutes to play, Wallace has been a go-to type for the Cats. Consider:
• vs. Michigan State: 5 points (2-2 FG, 1-1 3PT, 2-4 FT); 2 rebounds, 1 steal
• vs. Michigan: 3 points (1-1 FG, 1-1 3PT, 0-2 FT)
• vs. LSU: 2 points (1-1 FG); 1 assist
• vs. Tennessee: 1 rebound, 2 assists
• vs. Texas A&M: 2 points (1-1 FG)
• vs. Florida: 7 points (2-2 FG, 1-1 3PT, 2-2 FT); 1 rebound, 1 assist
What's Trending Over the Last Five Games
A snapshot of what has been trending with the Cats over their last five games played:
• UK is 3-2 with wins over Florida and No. 10 Tennessee at home and a victory at Mississippi State
• Sahvir Wheeler has missed each of Kentucky's last four games with a right ankle injury. CJ Fredrick has missed the last three games with a rib injury
• Total margin of points between UK and its opponents is two points with two games being decided by five points or fewer
• Five players are averaging double-figure points with Cason Wallace leading the way at 13.8 points per game. He has topped 20 points in two games and averaged 6.0 assists per game
• Jacob Toppin has scored in double figures in all five and is averaging 13.4 points per game. He is second on the team with 6.8 rebounds per game
• The Cats have outrebounded their opponents in each game, averaging a plus-7.6 rebounding margin over the five contests
• Oscar Tshiebwe is averaging a double-double at 13.0 points and 10.8 rebounds per game, while shooting 85.2% (23 for 27) from the foul line
• Chris Livingston has been a spark for the Cats. He's scoring 10.2 points and pulling down 5.0 rebounds per game. The freshman has scored in double figured in three of his last four games