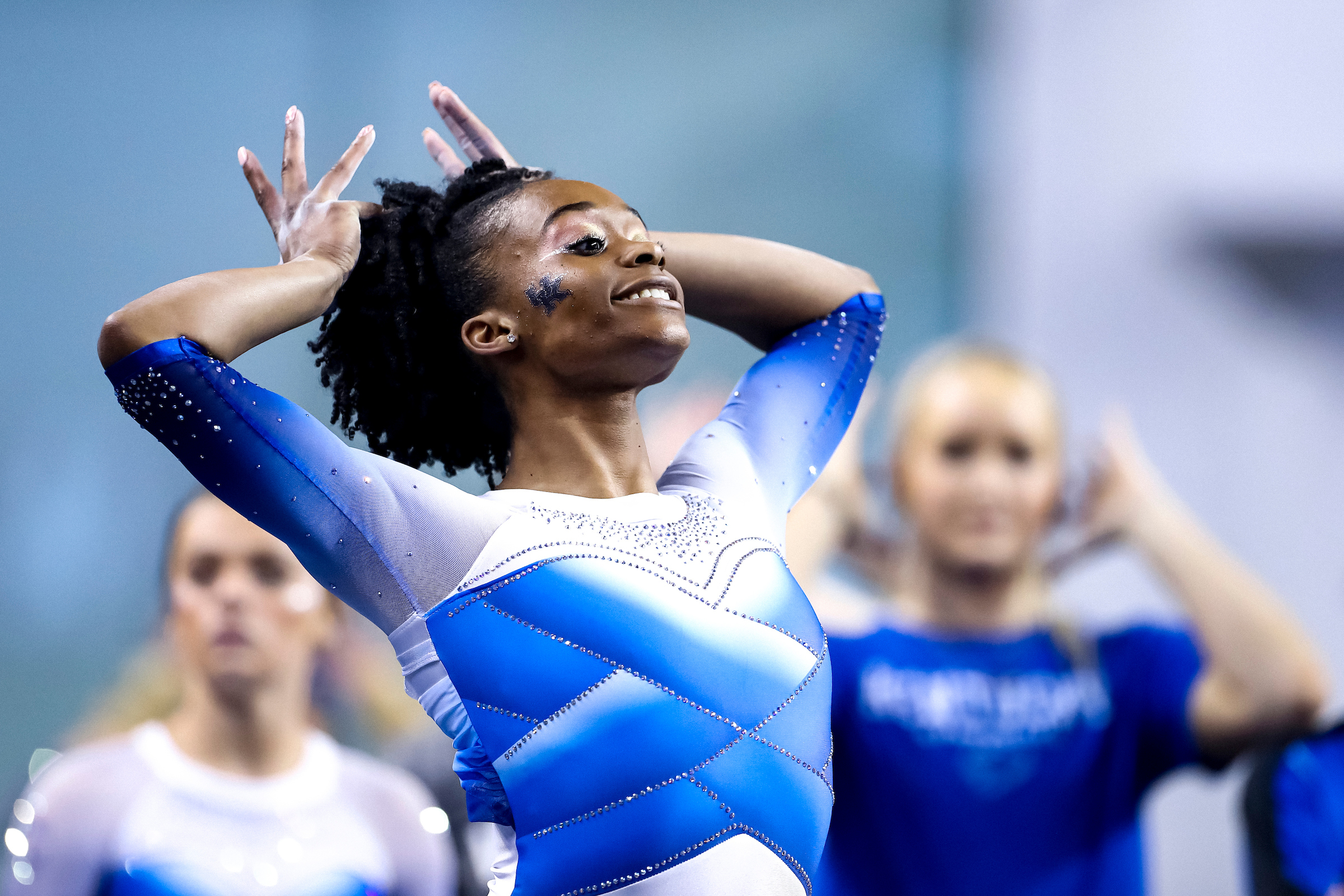 February 21, 2023 - 01:07 PM
Arianna Patterson Named SEC Co-Specialist of the Week
LEXINGTON, Ky. – Fifth-year senior Arianna Patterson has been named Southeastern Conference Co-Specialist of the Week with Missouri's Jocelyn Moore, the conference announced on Tuesday.
The Plano, Texas native earned a new career and season high with a near-perfect 9.975 worthy performance on the floor exercise. Her top score tied No. 17 Arkansas' Frankie Price for first on the apparatus. She massively beat her previous best of 9.875 which was set earlier this season at No. 13 Ohio State and later matched that score at home against No. 9 Alabama.
In addition to her high-scoring performance on floor, Patterson also received a meet high 9.950 on vault and 9.900 on the balance beam last Friday.
This week's honor is Patterson's first SEC weekly award of her collegiate career and first of this season. In addition to this week's honor, Patterson was an All-SEC honoree in 2021 and 2022. She has also been named to the SEC Academic Honor Roll three times.
For the latest on the Kentucky gymnastics team, follow @UKGymnastics on Twitter, Facebook and Instagram, as well as on the web at UKAthletics.com.