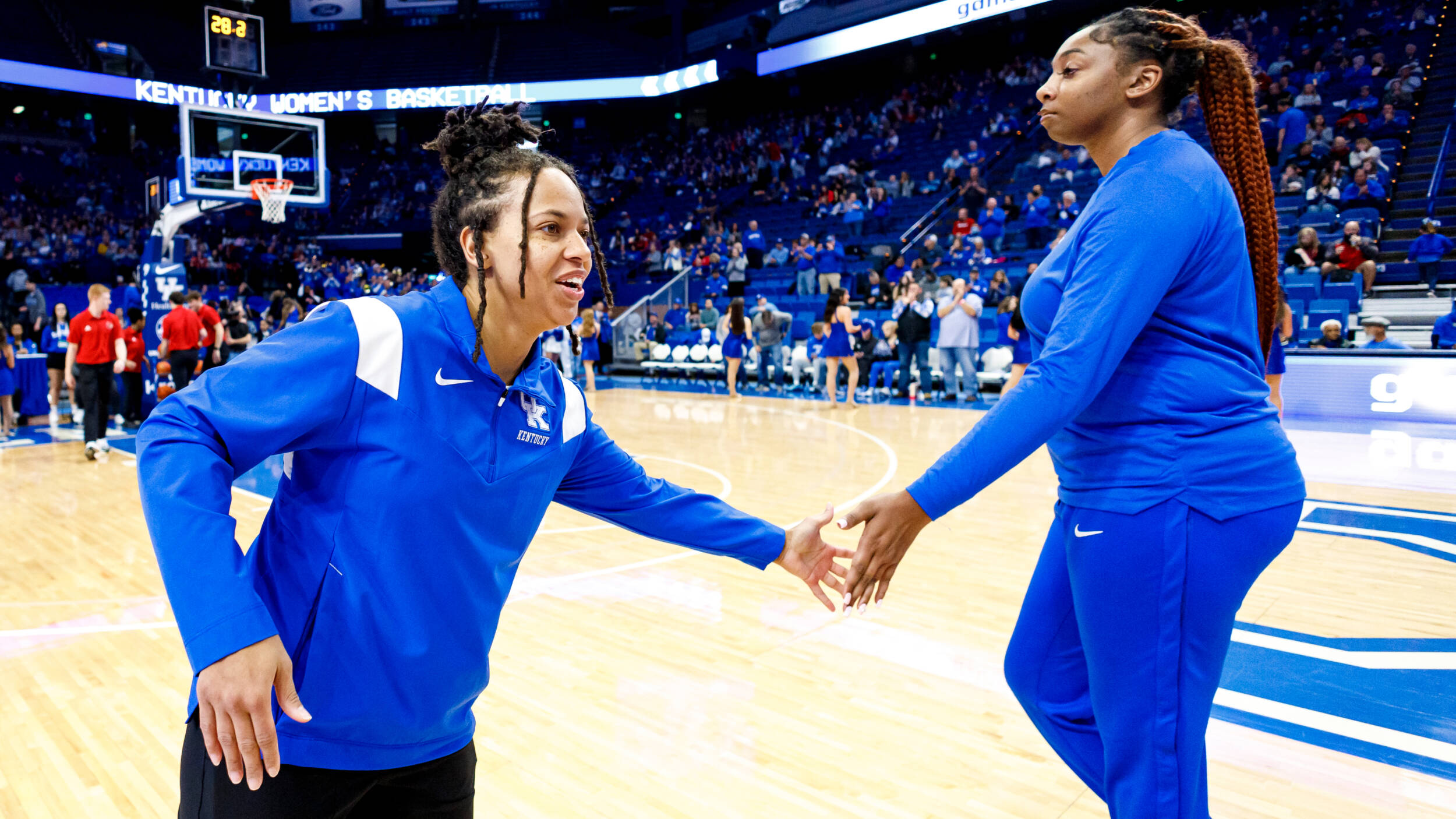 February 21, 2023 - 01:46 PM
Amber Smith Selected to Inaugural WBCA Next Generation Institute
LEXINGTON, Ky. – University of Kentucky women's basketball assistant coach Amber Smith has been selected to the inaugural Women's Basketball Coaches Association Next Generation Institute, which is a new high-level education program for experienced assistant coaches who aspire to become head coaches at the NCAA Division I, II and III levels.
The Next Generation Institute curriculum focuses on the CEO attributes needed to lead a program and be a problem-solver in today's ever-changing landscape of higher education and the enterprise of intercollegiate athletics.
To be eligible for selection to participate in the program, a person must be a current WBCA member, must have at least five years' experience as a college assistant coach, and must have been nominated by their head coach. Participants will meet prior to (virtually), during (in person) and after (virtually) the 2023 WBCA Convention. The convention takes place March 31–April 2 in Dallas.
"A college athletics team is a company and the head coach is its CEO," said WBCA Executive Director Danielle Donehew. "A head coach cannot only be a strategist and tactician in the sport. They must also be an inspirational leader, businessperson, communicator, marketer, visionary, and manager of people and resources. The Next Generation Institute will challenge participants to put aside the X's and O's for a while and concentrate on understanding and developing those skills so that they are prepared to take the next step in their careers and become successful CEOs."
Here are the participants for the inaugural WBCA Next Generation Institute:
Kevin Adams, Long Beach State
Blanche Alverson, Georgia Tech
Damitria Buchanan, Auburn
Kait Cresencia, Lehigh
Pierre Curtis, Furman
Liz Doran, UC-Colorado Springs
Jamey Givens, Belmont
Ebony Haliburton, Kansas State
Lester Harbin, Niagara
Jessie Ivey, Toledo
James Janssen, Davidson
Tiara Johnson, Providence
Xavier Johnson, Cal State Bakersfield
Danielle Page, Toledo
Ashlee Phillips, Post
Jon Plefka, Post
Brian Rosario, Pepperdine
Amber Smith, Kentucky
Andrew Stephens, Central Connecticut State
Jonelle Streed, UW-La Crosse
Steve Yang, McNeese State
About the Women's Basketball Coaches Association
The Women's Basketball Coaches Association is the professional association for coaches of women's and girls' basketball at all levels of competition. Founded in 1981, the WBCA offers educational resources that coaches need to help make themselves better leaders, teachers and mentors to their players; provides opportunities for coaches to connect with peers in the profession; serves as the unifying voice of coaches to those organizations that control the game; and celebrates those coaches, players and other individuals who excel each year and contribute to the advancement of the sport. Visit WBCA.org for more details about the association.
For more information on the Kentucky women's basketball team, visit UKathletics.com or follow @KentuckyWBB on Twitter, Instagram and Facebook.