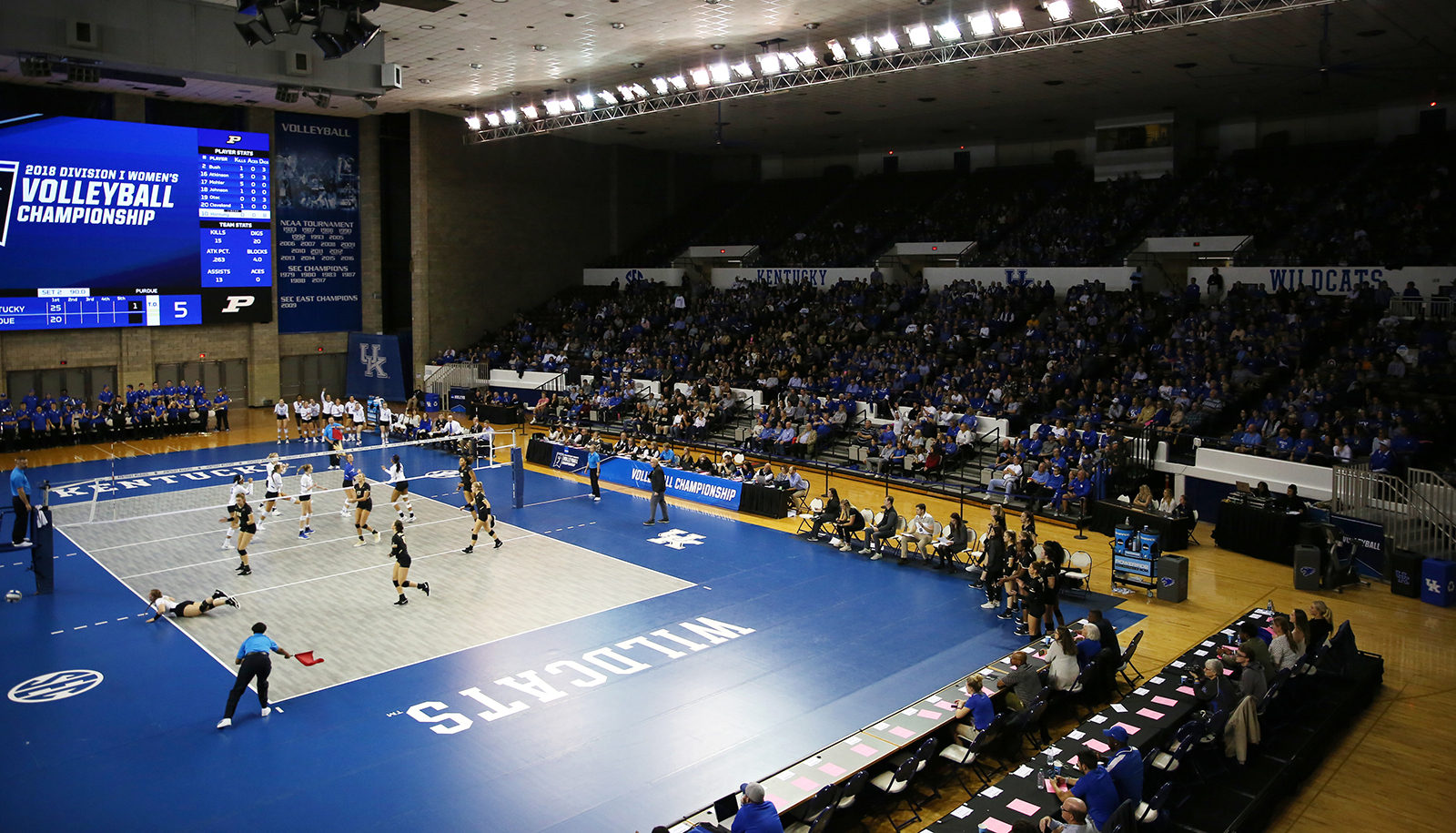 February 20, 2023 - 04:22 PM
Kentucky Volleyball Releases Spring Schedule
LEXINGTON, Ky. – The Kentucky Volleyball team announced its spring schedule on Monday morning, consisting of four games.
Kentucky will play its final match inside Memorial Coliseum at 7 p.m. ET on March 30 against the Athletes Unlimited professional team. More information on that match will be released shortly.
UK's spring season begins March 24 at Louisville at a time to be announced. The Wildcats will play Pittsburgh and Purdue in the spring at area high schools, as well.
2023 Kentucky Volleyball Spring Schedule
March 24 – @ Louisville – TBA
March 30 – vs. Athletes Unlimited – 7pm ET (Memorial Coliseum)
April 6 – vs. Purdue – 6pm ET (Columbus East HS)
April 16 – vs. Pitt – 1pm ET (Olentangy Berlin HS)