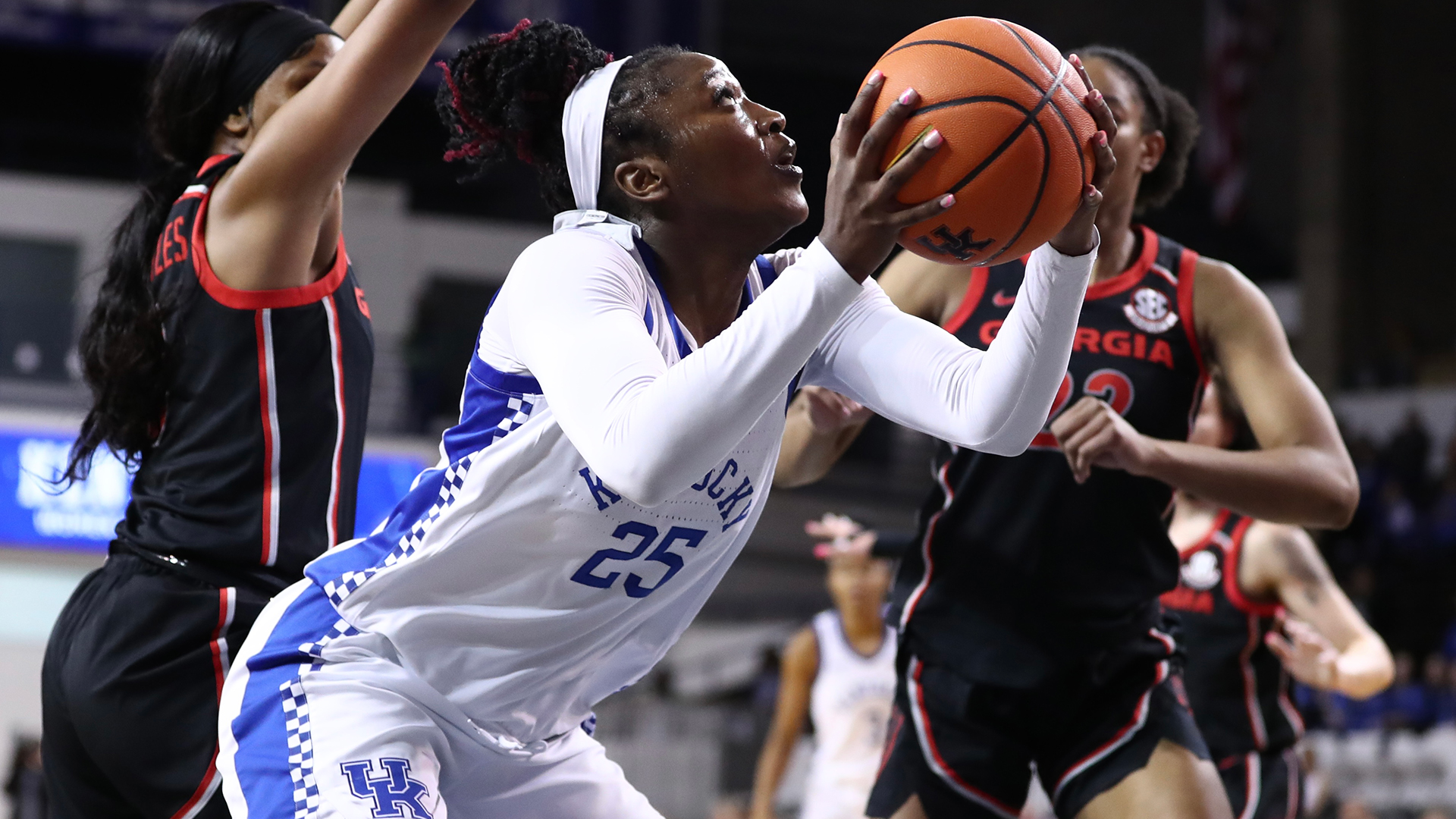 February 19, 2023 - 05:20 PM
Kentucky Drops Road Contest at Vanderbilt
NASHVILLE – Adebola Adeyeye scored a season-high 13 points and grabbed nine rebounds but the Kentucky women's basketball team lost to Vanderbilt 79-57 on Sunday at Memorial Gymnasium.
Kentucky (10-16, 2-12 SEC) got 11 points from Blair Green and a career-high six points from freshman Zennia Thomas. The Cats played without Maddie Scherr for the second straight game
The first quarter was a battle of streaks early. Vanderbilt scored the first four points, followed by six straight from the Cats. Vandy then scored five in a row to lead 9-6 before Kentucky closed the quarter on a 9-2 run, giving UK a 15-11 lead after one period.
In the second quarter, Vandy cut the UK lead to 15-14 before the Cats scored five in a row, including three from Eniya Russell, to grab a 20-14 advantage. Vanderbilt would answer by closing the half on a 10-2 run and the Commodores led 24-22 at the half.
Vanderbilt (12-16, 3-11) would open its lead early in the third quarter, using pressure defense to assemble a 14-0 run. The Commodores would outscore the Cats 28-13 in the period and Vandy took a 52-35 lead into the final quarter.
The Commodores, who got a game-high 24 points from Ciaja Harbison, would lead by as many as 30 in the fourth quarter before settling for the 22-point victory.
Kentucky returns to action on Thursday night, visiting College Station to take on Texas A&M. Tipoff is set for 7 p.m. ET and the game can be seen on the SEC Network.