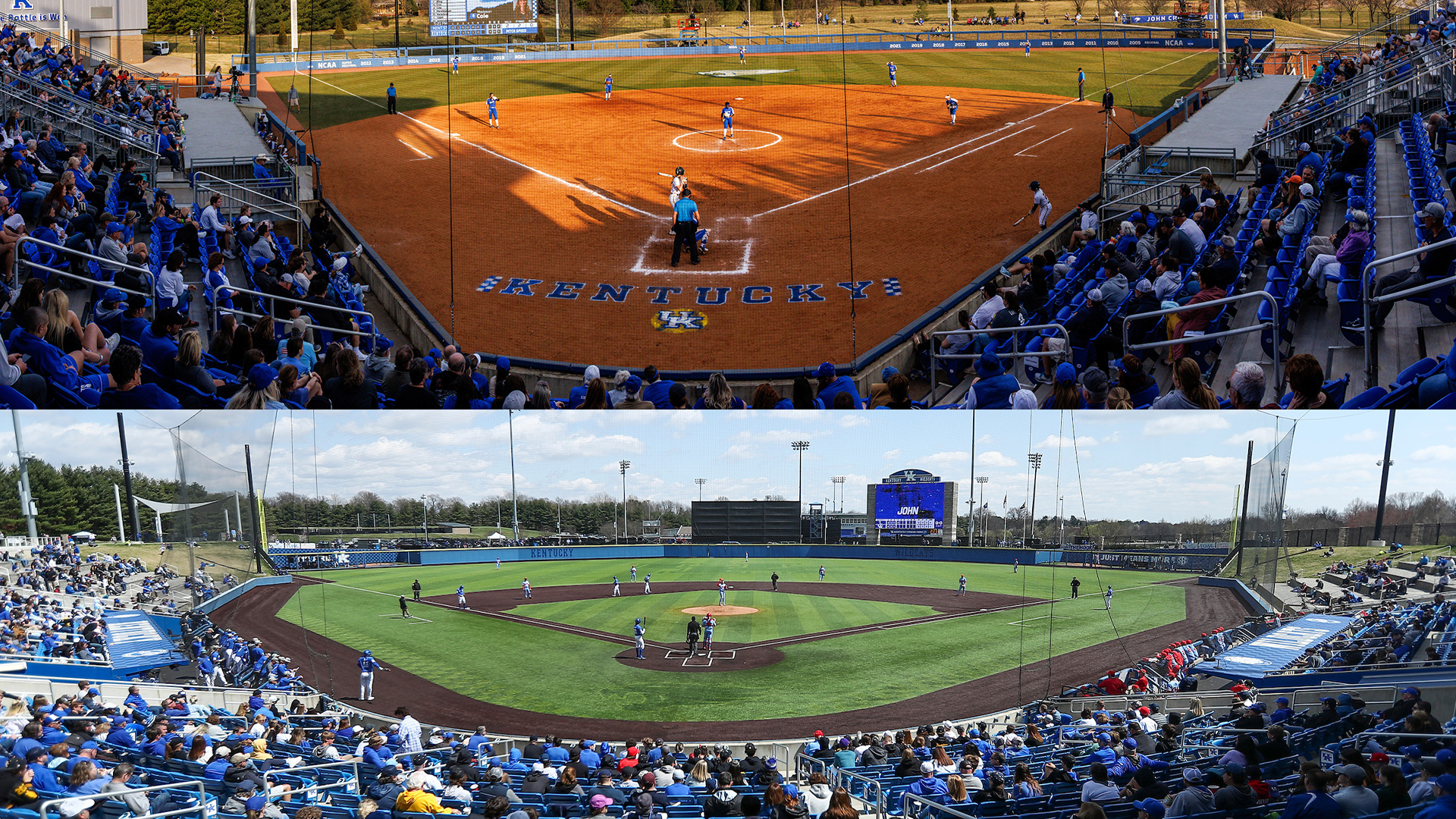 LEXINGTON, Ky. – University of Kentucky Athletics will initiate a pilot program and begin sales of alcoholic beverages at baseball and softball home games during the upcoming seasons, UK Director of Athletics Mitch Barnhart has announced.
"Our priority is, as always, to positively impact our student athletes and the experience of our fans," Barnhart said. "As has been our longstanding practice, we approached this deliberately, keeping in mind our priorities and principles.  We focused on data and the lessons learned and best practices from other institutions.  After careful consideration of these factors, we concluded that the time is right to implement a pilot program at baseball and softball games this season so that we can learn more."
"Mitch and his team moved thoughtfully through a process that led to this pilot program," said UK President Eli Capilouto.  "The decision to initiate a pilot program is one that the institution grappled with, and the methodical approach taken by the athletics department will lead to the best experience for our student-athletes and sports fans alike.  It is through that lens that we will make decisions about future seasons."
Information regarding the pilot program:
Alcohol beverage sales will include beer and seltzer products, sold in cans or cups.
Sales will have a limit of two per transaction.
Identification check will take place at each transaction.
Alcohol sales at baseball will conclude at the completion of the top of the seventh inning (i.e., middle of the seventh).
Alcohol sales at softball will conclude at the completion of the top of the fifth inning (i.e., middle of the fifth).
Kentucky's home baseball schedule at Kentucky Proud Park begins Tuesday, February 21 against Evansville, the start of a nine-game homestand.  UK softball at John Cropp Stadium begins Wednesday, March 8 vs. Dayton.
No additional spring sports will be included in the pilot program.
Q&A 
Q: Since the Southeastern Conference first permitted alcohol sales at home venues in 2019, Kentucky Athletics has chosen not to do so.  Why the change now?
A: The gameday experience for our student-athletes and fans is extremely important to us.  This is a significant change and we wanted to monitor how this affected the home atmosphere and gameday-management operations at other league schools. In recent years, the norm has shifted and fans have come to expect beer as an amenity at entertainment events.
Q: What role did UK campus authorities play in this decision?
A: As we have said before, this has been a collective decision we made as an institution and we are appreciative of the support we receive from our administration.
Q: What do you say to the fans who have expressed the desire to keep our athletics events without alcohol sales?
A: It's well-known that there are strong opinions on each side of the issue. Being considerate of those who have voiced those concerns is part of why we have moved deliberately and taken some time to get to this point. Our concessions partner, Aramark, is managing beer/seltzer sales at venues all across the country and will be monitoring consumption to help ensure a positive fan experience.
Q: Are you concerned that some fans will no longer come to games because of alcohol sales?
A: Providing a positive, enjoyable gameday experience for all our fans is a foundational principle for us.  Our goal is to continue to provide that experience so that everyone feels comfortable in attending our events.
Q: Will you have an alcohol-free seating section?
A: That is not planned at this time; however, beer and seltzer will only be sold in designated locations in these two venues.
Q: Will you have an evaluation process for fans who appear to be overserved?
A: Aramark has deep experience and provides training in managing alcohol sales in a way that protects the fan experience. Aramark also provides dedicated monitors at every venue where it sells alcohol.
Q: When will you decide about expanding sales to football games and what factors will be involved in that decision?
A: That decision will be made during the summer as we evaluate the baseball and softball seasons and any other information that becomes available.
Q: How will pilots at baseball and softball give you information that is relevant to the SEC football environment at Kroger Field?
A: This is a good place for us to start.  We are approaching this in a deliberate and thoughtful manner.  We will see what we learn from the pilots and continue to study information available from league institutions and other sources.
Q: Alcohol is already available in private club spaces and suites at Kroger Field.  Some fans believe you don't trust them to consume alcohol in a responsible way and that the "common fan" is being unfairly excluded from enjoying a beer at a UK football game.  How do you respond?
A: We have the best fans — loyal, dedicated, passionate and loud.  We absolutely trust them, but as we mentioned earlier, we have wanted to go about this in a thoughtful, deliberate way.  We will continue to learn from the data, lessons learned and best practices from peer institutions in evaluating event-management procedures and possible challenges.
Q: You talk about the fan experience, but what about the student-athlete experience? Do you worry that UK athletes or their opponents could be subject to inappropriate or rude behavior if alcohol were sold during games?
A: We always monitor fan behavior at every venue in the interest of a positive experience for everyone involved and that will continue.  Our culture of UK Athletics is support for our teams and respect for the opponent.  We will continue to have a high standard of sportsmanship at our contests and will not stray from that principle.
Q: What role did financial considerations play in the decision and how much money do you expect to make?
A: The possibility of an additional revenue stream played a role in the decision but was not a primary consideration. In making our decision, revenue considerations come in a distant third to the student and fan experiences. The revenue raised will not be a significant piece of our funding.
Q: Will there be alcohol advertising in the stadium?
A: Per SEC rules, no alcoholic beverage advertising is allowed at the stadium except at the point of sale.