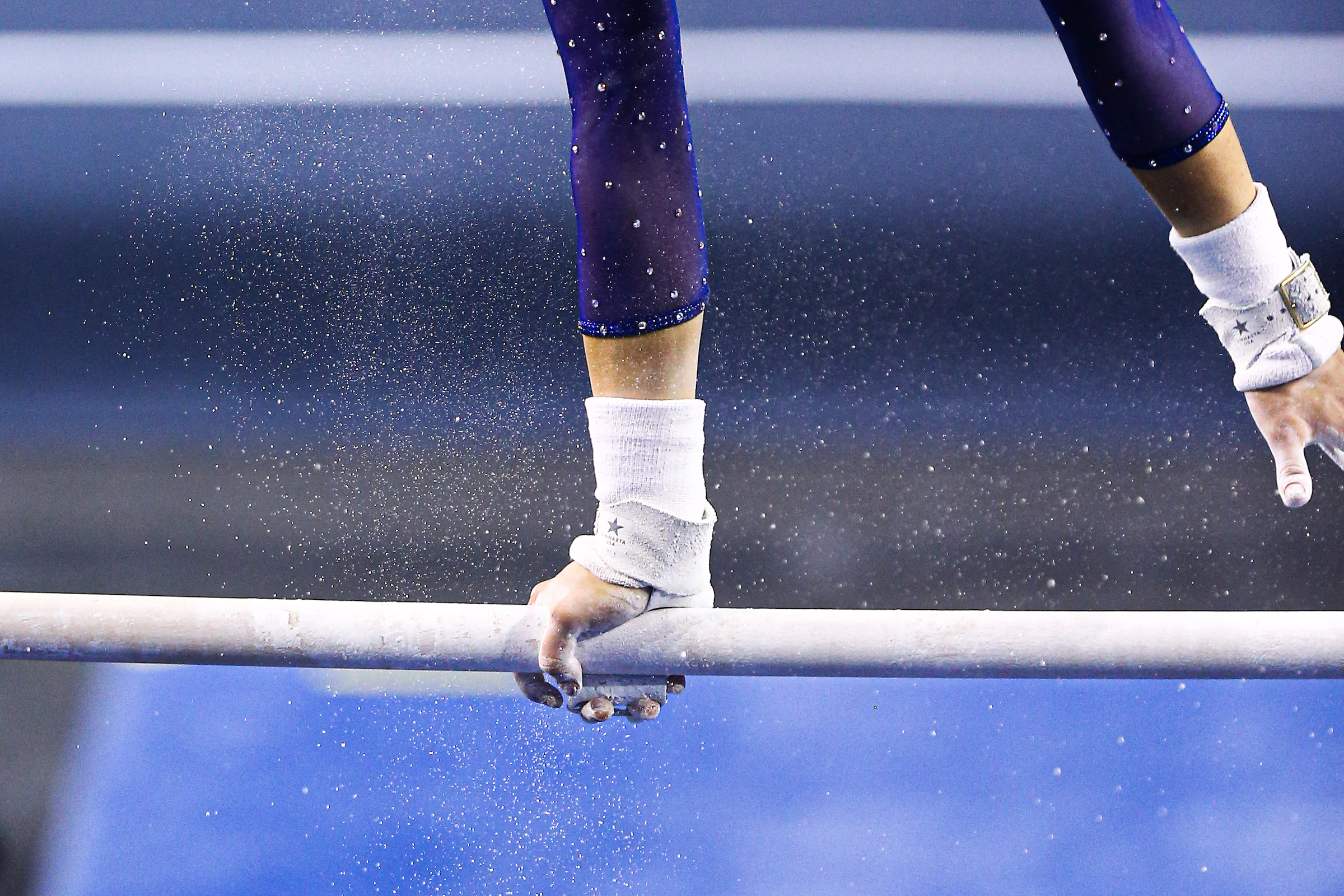 February 16, 2023 - 11:37 AM
Kentucky to Host Arkansas in SEC Dual Meet
LEXINGTON, Ky. – No. 11 Kentucky gymnastics will host No. 14 Arkansas on Friday in Memorial Coliseum for an 8:30 p.m. EST matchup. The meet will be the second leg of an SEC Network doubleheader with No. 9 Alabama and No. 19 Georgia in the first slot.
Kentucky is coming off its third home victory of the season against Eastern Michigan. Senior Raena Worley was named the all-around gymnast of the night for the 17th time in her career, and fifth of the 2023 slate.
On vault, Makenzie Wilson, Isabella Magnelli and Worley held the leading scores of the event with a 9.875. Senior Ashlyn LaClair scored a 9.800, which was her season and career best.  The uneven bars were the Wildcats' highest scoring apparatus of the evening with a 49.375 total. Kaitlin DeGuzman, Shealyn Luksik and Worley consecutively scored 9.900.
Luksik's leadoff performance of 9.825 set a new personal season high on the balance beam. Junior Bailey Bunn's 9.925 was Kentucky's highest score of the event. The floor exercise was paced by Worley's 9.900, as sophomore Jillian Procasky set her season best with a 9.850 performance on the final rotation.
No. 14 Arkansas is coming off a new road high performance at the Metroplex Challenge in Fort Worth, where the Razorbacks placed third behind No. 1 Oklahoma and then- No. 11 Alabama.
The Wildcats and Razorbacks last went head-to-head in the 2022 regular season in Fayetteville, Ark. which resulted in a UK victory, 196.700-195.675.
The theme for Friday's meet is Student Night, which will include free pizza and poms, scrunchies, belt bags, and 10 Dance Blue spirit points. The night will also feature giveaways for an American Girl Doll and Kane Brown concert tickets. Gates will open at 7:30 p.m. EST, 60 minutes prior to the first event.
Fans can tune in live on SEC Network and track live scores by clicking here. Tickets are available for purchase at UKathletics.com/tickets or at the gate on Friday. Kentucky faculty and students are free with the presentation of a UK issued ID.
For the latest on the Kentucky gymnastics team, follow @UKGymnastics on Twitter, Facebook and Instagram, as well as on the web at UKAthletics.com.