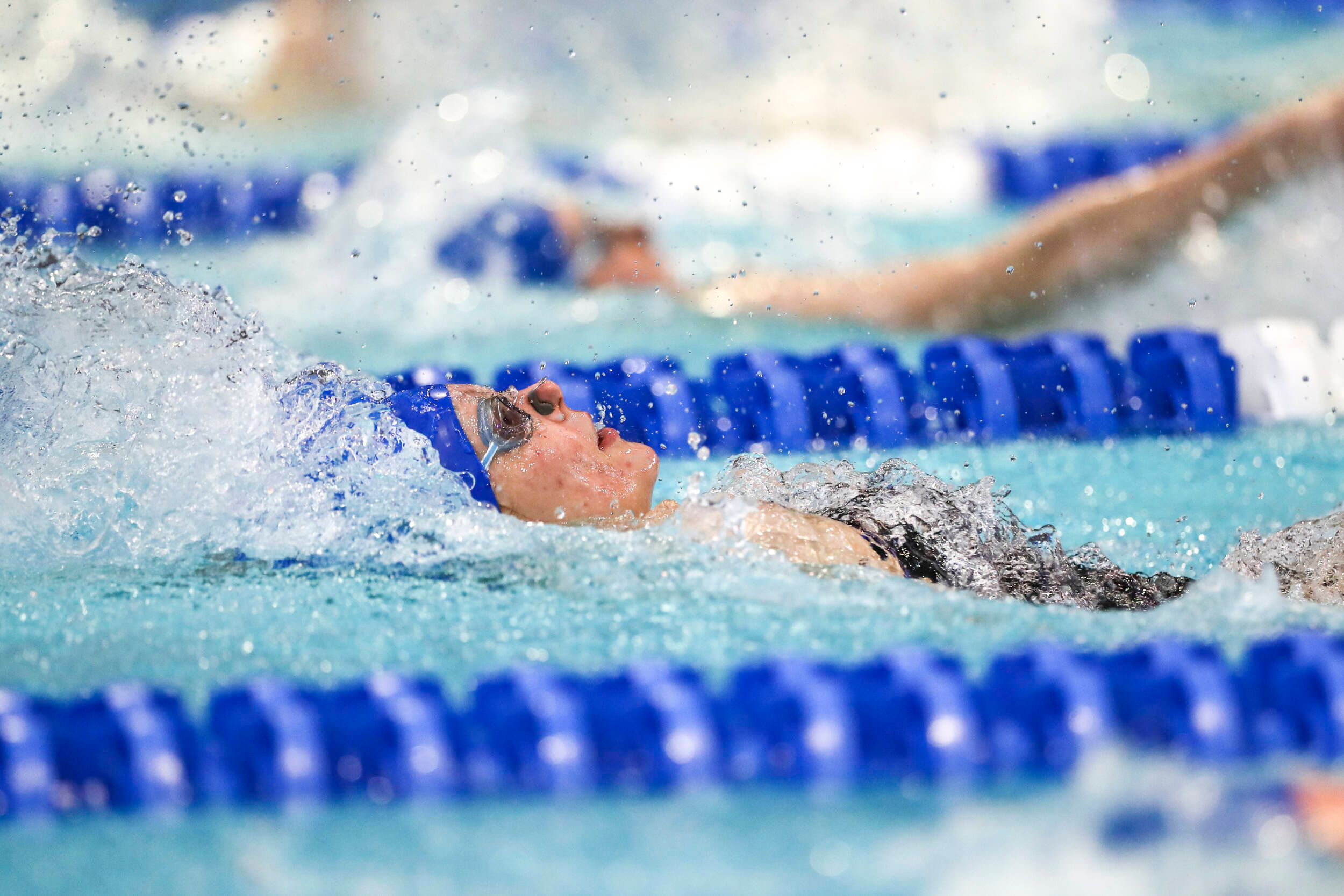 February 12, 2023 - 08:18 PM
Kentucky Swimmers Earn 11 Wins at Ohio St. First Chance
COLUMBUS, Ohio – Kentucky women's swimming totaled 11 wins, 23 podium finishes and two NCAA B-cuts as the Wildcats wrapped up the Ohio State First Chance Meet at McCorkle Aquatic Center on Sunday.
A group of 11 swimmers represented Kentucky women's swimming at the meet which spanned three days in all. Freshman Breckin Gormley led the Cats with three individual victories, recording the top time in the 500 freestyle, 100 fly and 200 fly. Gormley's 200 fly time of 1:57.67 was an NCAA B-standard, one of two registered by Kentucky, alongside Madeline Welborn's pace of 1:56.14 in the 200 backstroke.
Junior Tori Orcutt also finished the meet with multiple individual victories, claiming first in both the 100 and 200 breaststroke. UK added two relay wins in the 400 MR and 400 FR, each of which featured both Welborn and Kaelan Daly.
Among Kentucky's 23 medals were podium sweeps in two events: the 500 freestyle and 200 freestyle. The Wildcats also went one-two in the 200 IM, 400 IM and 100 freestyle. In all, 19 personal bests were set on the weekend, five by the sophomore Welborn.
Next up for UK is the SECs Championships, spanning Feb. 14-18 on the campus of Texas A&M University.
UK Event Winners
Breckin Gormley: 500 Freestyle (4:48.17), 100 Fly (54.37), 200 Fly (1:57.67)
Leah Luckett: 200 IM (2:01.71)
400 Medley Relay: Madeline Welborn, Tori Orcutt, Stella Todd, Kaelan Daly (3:42.14)
Lucy Reber: 400 IM (4:20.53)
Madeline Welborn: 200 Freestyle (1:47.61)
Tori Orcutt: 100 Breast (1:03.00), 200 Breast (2:15.16)
Kaelan Daly: 100 Freestyle (49.62)
400 Freestyle Relay: Stella Todd, Kaelan Daly, Megan Hartlieb Madeline Welborn (3.26.14)
For the latest on UK Swim & Dive, follow the Wildcats on Twitter and Instagram at @UKSwimDive, and on Facebook at Kentucky Swimming and Diving.