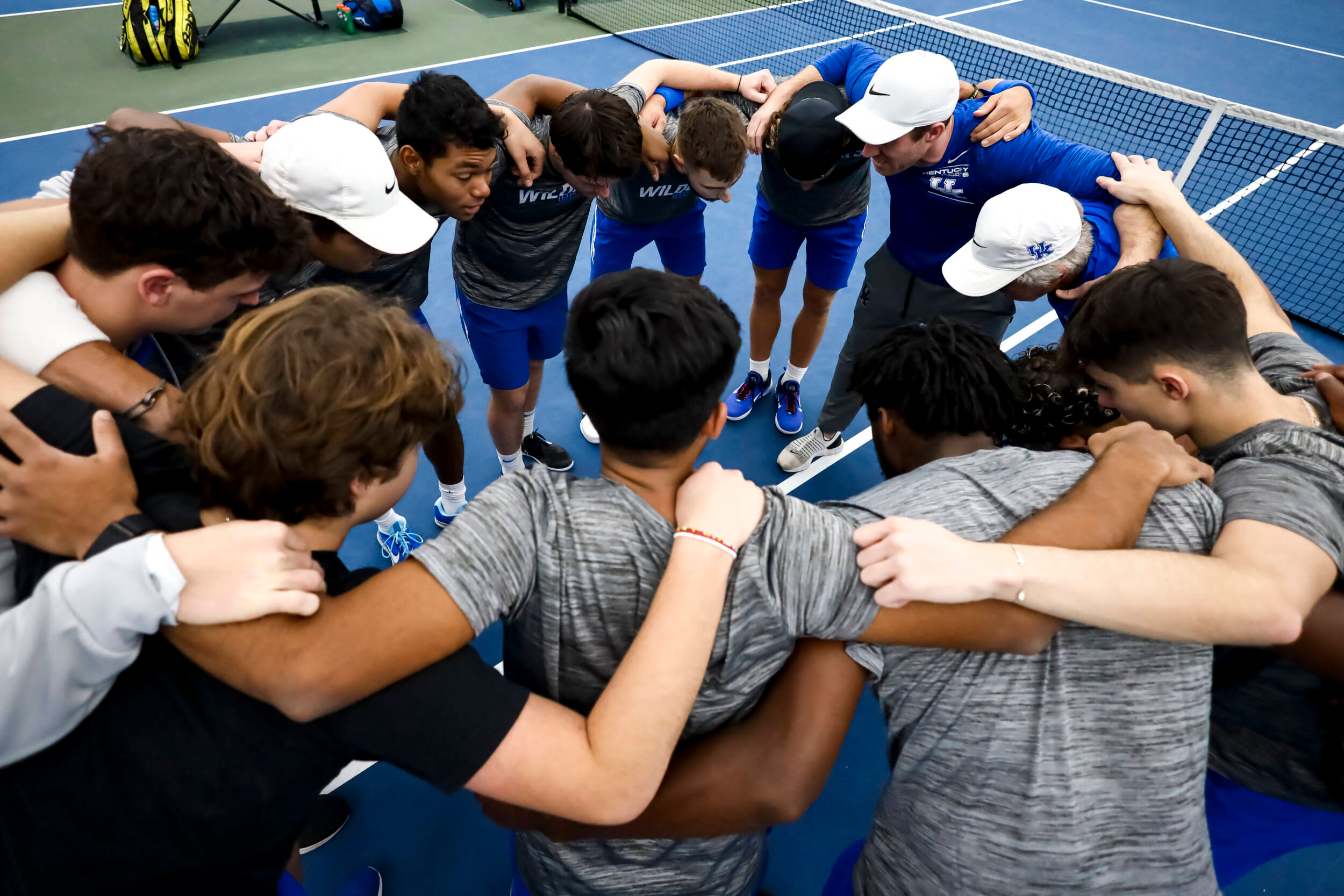 February 8, 2023 - 12:51 PM
Kentucky Receives Highest Ever ITA Ranking at No. 2
LEXINGTON, Ky. – After its upset win over No. 1 Virginia last Friday, Kentucky men's tennis earned the program's highest ever ITA ranking, appearing at No. 2 in the nation in the association's latest poll, announced on Wednesday.
The team's previous high ranking came in March of 2013 when the Wildcats were ranked No. 4.
Kentucky is off to an 8-0 start to the season and leapt three spots from its previous ranking of No. 5. The Wildcats received three first-place votes and now sit behind only Ohio State in the team rankings.
The first ITA singles rankings of the spring were also revealed on Wednesday, with five Wildcats in the nation's top-125. Junior Joshua Lapadat leads the way for UK at No. 16, followed by Liam Draxl (No. 45), Charlelie Cosnet (No. 57), Alafia Ayeni (No. 66) and Taha Baadi (No. 115).
Kentucky returns to the court this Friday for a road match at No. 23 Louisville beginning at 5 p.m.
For the latest on UK Men's Tennis, follow the Wildcats on Twitter and Instagram at @UKMensTennis.