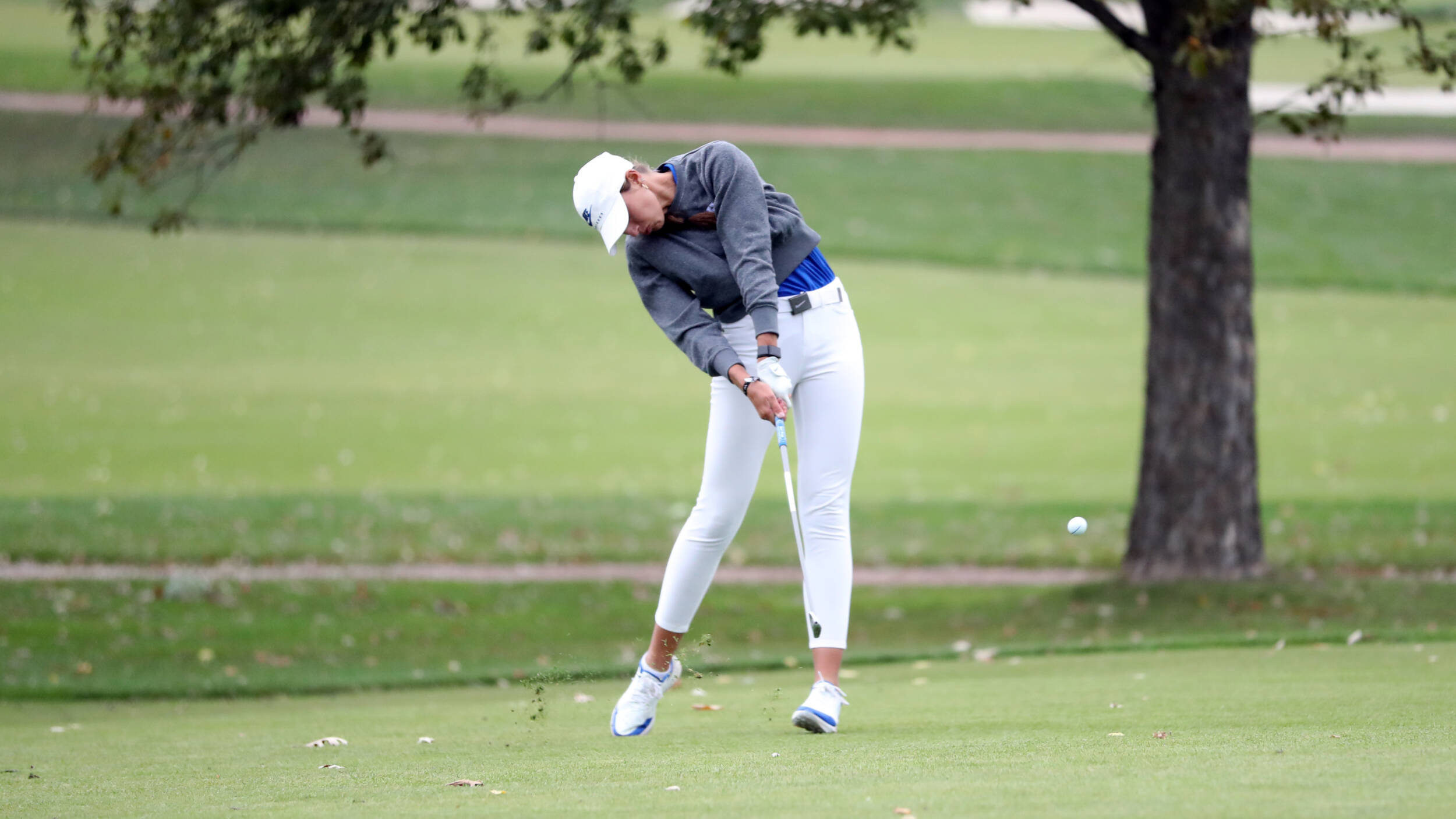 February 5, 2023 - 06:16 PM
Three Wildcats Produce Under-Par First Rounds at UCF Challenge
ORLANDO, Fla. – The Wildcats resumed their second half of the season at the UCF Challenge at Eagle Creek Golf Club in Orlando, Florida, on Sunday, putting together a 5-under-par 283 in the first round for eighth place. Meanwhile, three University of Kentucky women's golfers reported rounds under par in their first round of the spring schedule.
Laney Frye and Ivy Shepherd paced the lineup, both going 3-under-par 69 in the first round for a share of 12th place on the individual leaderboard, just four strokes behind the two-way tie at the top of the field.
Frye, a senior from Lexington, Kentucky, has begun each of her five tournaments this season under par, including at the UCF Challenge, while the 69 also marked her seventh straight round of par-or-better. Frye's round included three birdies on the front nine and an eagle on the par-5 No. 13.
For Shepherd, a graduate transfer from Peachtree City, Georgia, it marked her lowest round this season by two shots. She was the only player in the lineup to record a blemish-free round, sinking birdies on hole Nos. 4, 14 and 16.
Marissa Wenzler was the third Cat to record a round under par at the UCF Challenge, assembling a 2-under-par 70 to tie for 22nd place. The senior from Dayton, Ohio, was three-under through 16 holes, carding 13 pars and three birdies, before suffering her lone bogey of the round on the par-3 No. 17.
Making her lineup debut in 2022-23, Marta López Echevarría recorded an even par on the front nine and a three-over on the back nine, putting together a 3-over-par 75 for a share of 76th place in the first round at the UCF Challenge. It marks the lowest score that she has contributed to the team total in her collegiate career.
María Villanueva Aperribay, a senior from Sab Sebastián, Spain, turned in a 4-over-par 76 on Sunday, earning a share of 84th place with two rounds remaining.
No. 2 Wake Forest is leading the tournament at 20-under-par 268, four shots ahead of second place and nine shots from third place. Kentucky is just three shots from dipping into the top five and is six shots from entering the top three on the team leaderboard.
The Wildcats will tee off in the second round Monday at 8:30 a.m. ET on the first hole, paired with ninth-ranked Texas A&M and No. 20 Kent State.
For the latest on the Kentucky women's golf team, follow the team on Twitter, Facebook, and Instagram, as well as on the web at UKathletics.com.
Scorecard
T12 Laney Frye 69 (-3)
T12 Ivy Shepherd 69 (-3)
T22 Marissa Wenzler 70 (-2)
T76 Marta López Echevarría 75 (+3)
T84 María Villanueva Aperribay 76 (+4)