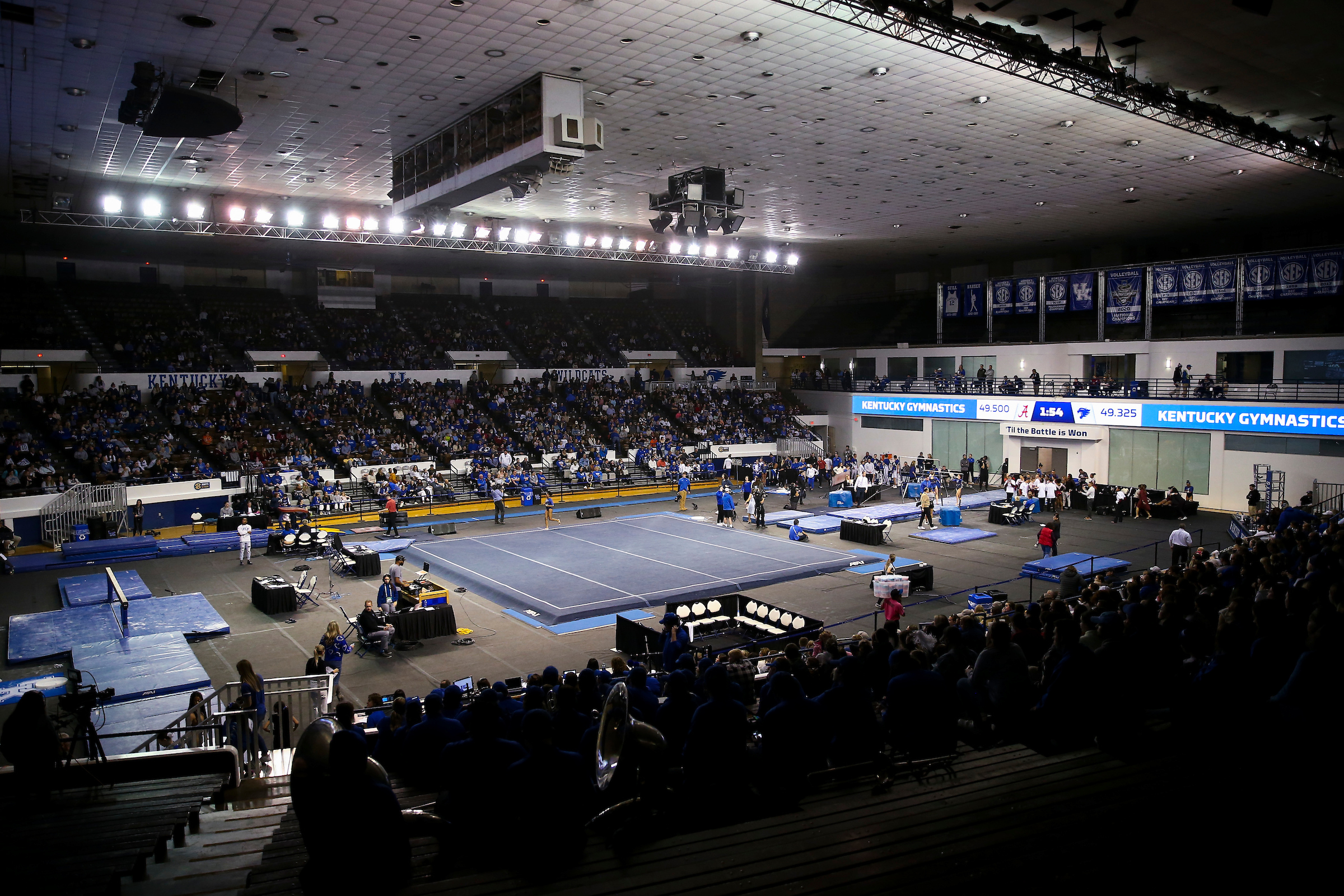 February 2, 2023 - 06:20 PM
Wildcats Travel to Columbia to Face Tigers
LEXINGTON, Ky. – No.10 Kentucky gymnastics will travel to Columbia, Missouri to face No. 14 Mizzou Tigers inside the Hearnes Center at 6 p.m. EST on Friday.
The Wildcats are coming off not only a home win, but an all-time overall score program record with a 197.825 against No. 11 Alabama.
Senior Raena Worley was the all-around gymnast of the meet for the third time this season, and the 15th time in her collegiate career. Junior Isabella Magnelli was the top scorer on vault with a 9.925 mark that tied her current season and career best on the apparatus. Sophomore Makenzie Wilson set her own season high with a 9.850.
Shealyn Luksik was the top performer on the uneven bars with a 9.950, which was her own season and career best. On the balance beam, Magnelli shined again with another career and season best of 9.975.
Finally on the floor exercise, fifth-year senior Arianna Patterson tied her career best, and set her season high with a 9.875. Junior Hailey Davis scored a 9.950 on her routine, matching her own career best and setting a new 2023 high.
The Tigers are coming off a road win in a tri-meet against Lindenwood and Texas Women's University, earning their highest road score of the season with a 196.800.
The Wildcats will be back in Memorial Coliseum on February 10, where they will host Eastern Michigan. Single-meet tickets to all Kentucky gymnastics home meets are now on sale through the UK Athletics Ticket Office. UK students may attend meets for free following the presentation of a valid UK Student ID upon entry.
Live stats for the meet at Missouri will be available on UKAthletics.com. Big Blue Nation can also stream the meet on SECN+.
For the latest on the Kentucky gymnastics team, follow @UKGymnastics on Twitter, Facebook and Instagram, as well as on the web at UKAthletics.com.