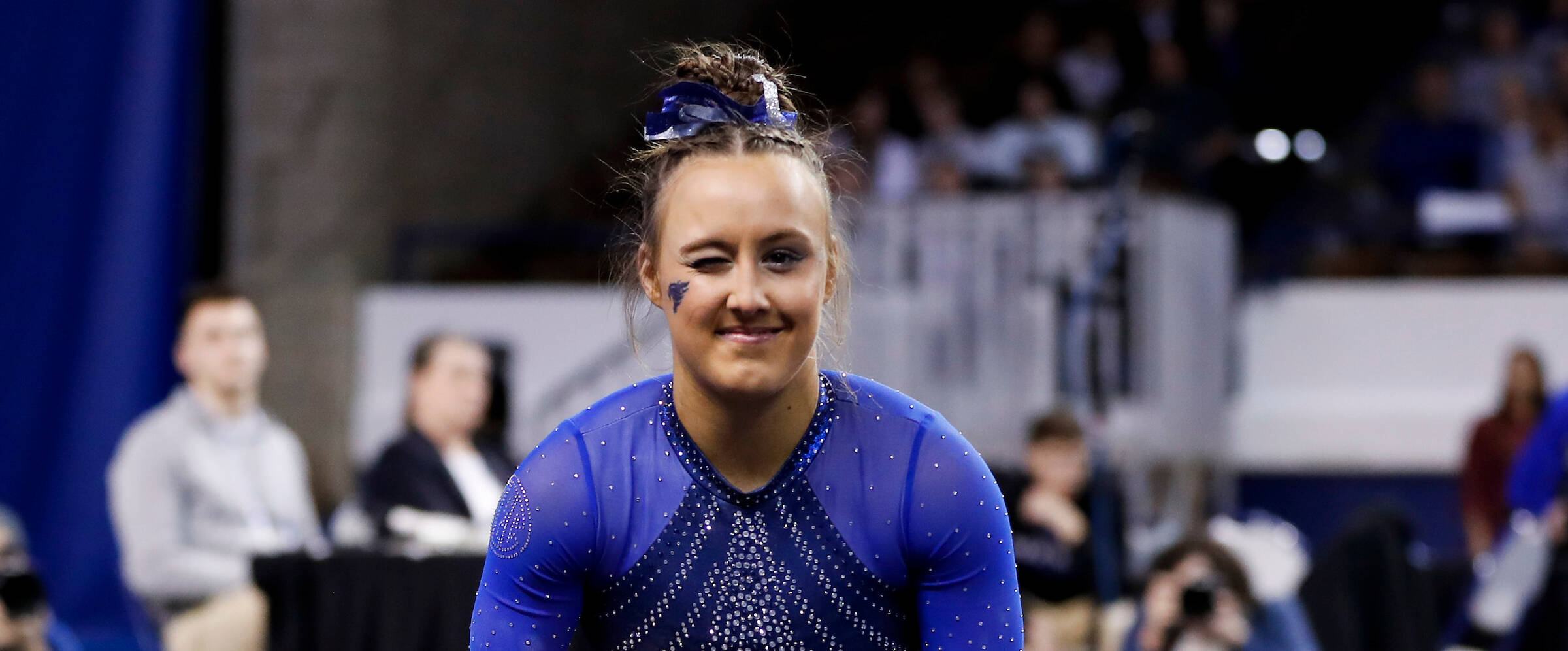 January 31, 2023 - 01:09 PM
Raena Worley Named SEC Gymnast of the Week
LEXINGTON, Ky. – Senior Raena Worley has been named Southeastern Conference Gymnast of the Week the conference announced on Tuesday.
The Christiansburg, Va. native earned her 15th all-around title, and third of the 2023 campaign, last Friday against No. 11 Alabama. Her combined total of 39.675 was the highest of this season's three.
Individually, Worley tied for the top mark on the floor exercise with a 9.950. Her high score set a new season best for the gymnast, as well as notching the Wildcats over and above its previous meet score record. Kentucky set a new program record of 197.825 thanks to Worley's near-perfect floor performance.
The senior finished second overall on the balance beam with a 9.950, as well as fifth on both vault and bars. Worley tied her season best on vault with a 9.850 while scoring a big 9.925 on the second rotation of the night – the uneven bars.
This week's honor is her sixth SEC weekly award of her collegiate career and first of this season. Worley tallied two as a freshman and three last season.
For the latest on the Kentucky gymnastics team, follow @UKGymnastics on Twitter, Facebook and Instagram, as well as on the web at UKAthletics.com.