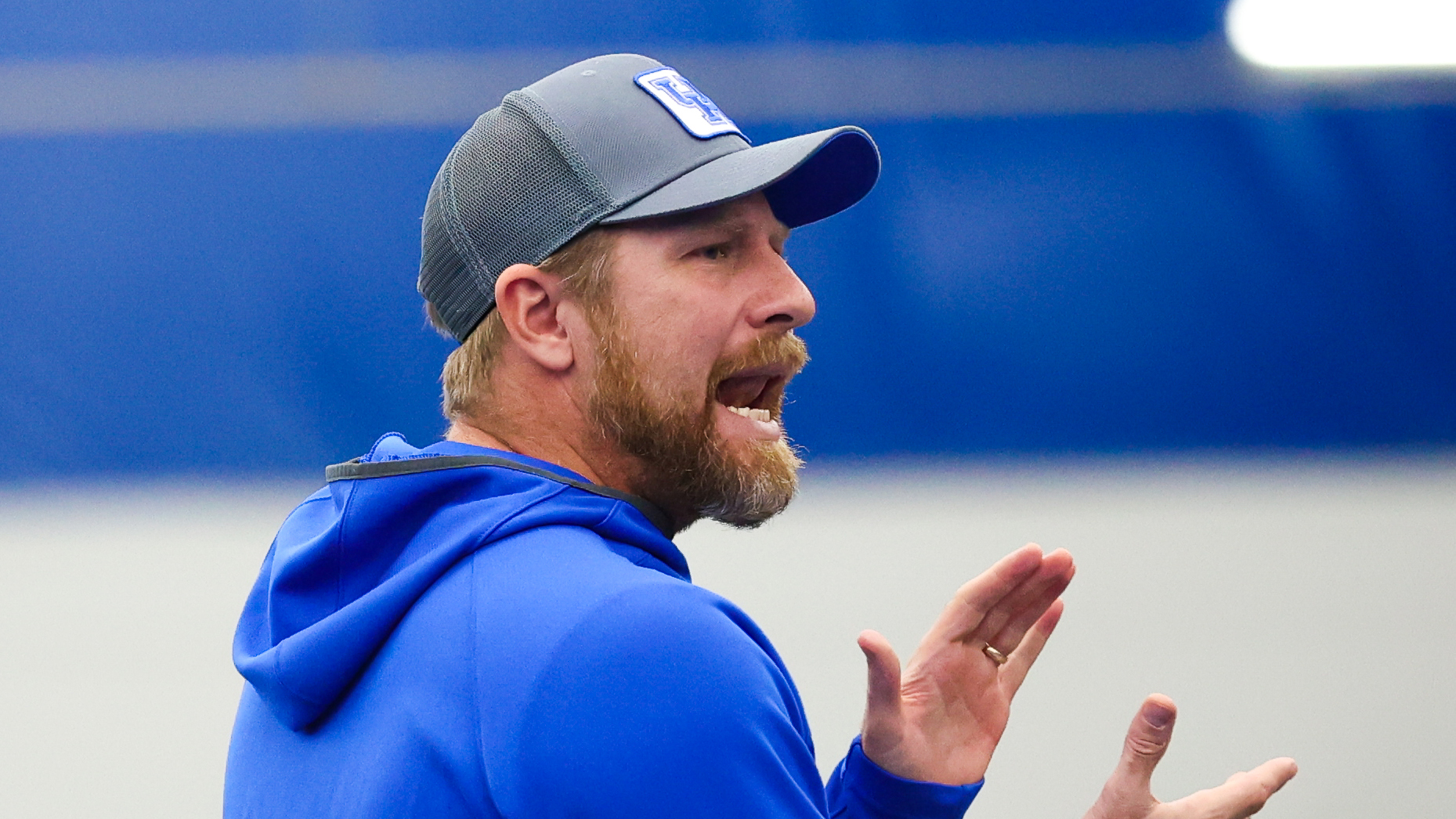 January 30, 2023 - 11:17 AM
Kentucky No. 3 in Tennis Recruiting Network's Class of 2023 Rankings
LEXINGTON, Ky. – Tennis Recruiting Network, the premier site for junior tennis, announced its Class of 2023 Men's Winter Recruiting Class Rankings on Monday, with Kentucky appearing at no. 3 in the poll.
The Wildcats' talented incoming class includes international standouts Matt Rankin and Jack Loutit, alongside Kentucky native, Eli Stephenson. All three players currently possess UTR's (Universal Tennis Rating) over 12.50.
Kentucky received one first place vote from a committee of reporters, national and international tournament directors, referees and ranking chairmen. The Cats come in behind only Georgia and Stanford with a total of 454 points. Harvard and South Carolina round out the top-five.
Read more on each of Kentucky's signees below.
Name: Matt Rankin
Hometown: Edinburgh, Scotland
High School: King's InterHigh
Reached LTA ranking of No. 1 (U18) in Great Britain
ITF Junior career high ranking of No. 68
Currently ranked No. 1328 in ATP doubles ranking
1717 in current ATP Singles rankings
Competed in junior grand slams (Australian Open, Wimbledon, U.S. Open – semifinalist in doubles alongside Loutit)
Represented Team Great Britain in the European Youth Olympics and the Winter Cup
Five-time representative of Scotland at the Four Nations Championship
Winner of four singles and seven doubles Junior ITF titles
Winner of three Tennis Europe titles
16U LTA British National Championship winner (doubles)
Winner of two singles and one doubles title at the Scottish Junior Indoor Championships
Two-time winner of Tennis Scotland's Junior Player of the Year Award
Coach Kauffmann: "Matt is a powerful player and a hard worker. He will be one of the best serve plus one players in the business. I also love how he plays doubles. He plays with passion, moves a lot at the net and is a great teammate. I can't wait to work with him. We are going to put him in a position to be a major impact at Kentucky. He has big goals, and we will help him reach them."
Name: Jack Loutit
Hometown: Auckland, New Zealand
High School: Saint Kentigern / Te Kura School
1126 in the ATP singles rankings
ITF Junior career high ranking of No. 43
ITF Grade 1 winner – Thailand
Four ITF singles titles, four doubles titles
Junior US Open Doubles semifinalist (alongside Rankin)
Reached the round of 32 in singles at the Junior US Open
Quarterfinalist in doubles at Junior Wimbledon
1 ranked player from New Zealand
16u and 18u New Zealand Nationals' winner in 2020
Coach Kauffmann: "Jack is one of the most talented players in this class. He has picked up ATP points already and has been on the big stage in tennis. He is driven and wants to become one of the best in our sport. He is one of those players that can be top 700 in the ATP coming in. A quick lefty with a classy backhand. We will be looking to make his forehand and transition world class."
Name: Eli Stephenson
Hometown: Louisville, Ky.
High School: St. Xavier
Blue Chip Recruit ranked No. 18 in the USA
1 ranked player in Kentucky
Two-time Kentucky state champion
Semifinals of J1 Lexington ITF
Easter Bowl Doubles Finalist
492 ITF junior ranking
Coach Kauffmann: "Eli is a hidden gem. His coach, Alex Gornet, has done a very good job with him and I think this sets him up to be an immediate impact. He has a smooth service motion and will be one of the most improved players in the country his freshman year."
For the latest on UK Men's Tennis, follow the Wildcats on Twitter and Instagram at @UKMensTennis.