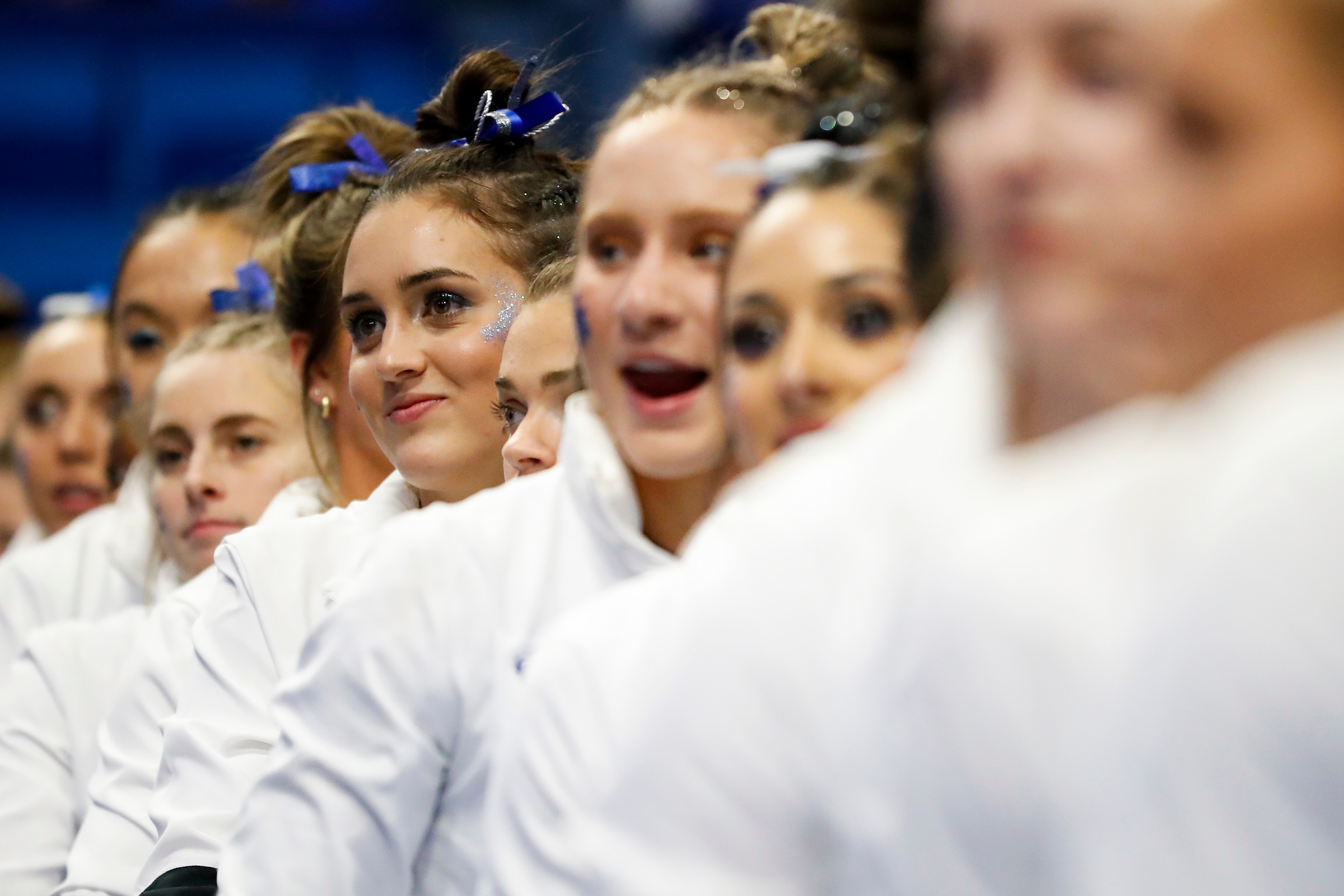 January 25, 2023 - 12:06 PM
Wildcats to Host Crimson Tide in Memorial Coliseum on Friday
LEXINGTON, Ky. – The No. 10 Kentucky Gymnastics team will host the No. 13 Alabama Crimson Tide at home on Friday night at 7:30 p.m. EST in Memorial Coliseum.
The Wildcats enter Friday 3-2 on the season, and 1-1 in SEC meets, after falling to Georgia on the road, 196.575-197. Senior Raena Worley led the uneven bars with a 9.875, while fifth-year senior Arianna Patterson led on Vault with a 9.875. On the floor event, junior Isabella Magnelli set a new season record with a 9.900, while Worley posted the same. To finish the night, Magnelli and Patterson both set career best and season highs on the balance beam. Patterson executed a beautiful 9.950 floor routine, while Magnelli anchored for the Wildcats, scoring a 9.925.
The Crimson Tide are led by Ashley Johnston who is in her first season with Alabama Gymnastics, following a four-year tenure at Auburn. Alabama is 2-1 on the season and 1-1 in the SEC, coming off a home loss to No. 2 Florida, 196.450-197.325 in Coleman Coliseum.
The theme for the meet is Youth night including giveaways for Disney on Ice and an American Girl Doll. Fans will also have the opportunity to meet the Kentucky gymnasts who will be signing autographs after the meet in the main concourse.
Parking is available in the surrounding lots of Memorial Coliseum including Joe Craft Center, Alumni Building, Student Center and downtown lots off Lexington Avenue. Gates will open at 6:30 p.m. ET, 60 minutes prior to the first event.
Fans can tune in live on SEC Network and track live scores by clicking here. Tickets are available for purchase at UKathletics.com/tickets or the gate on Friday.
For the latest on the Kentucky gymnastics team, follow @UKGymnastics on Twitter, Facebook and Instagram, as well as on the web at UKAthletics.com.