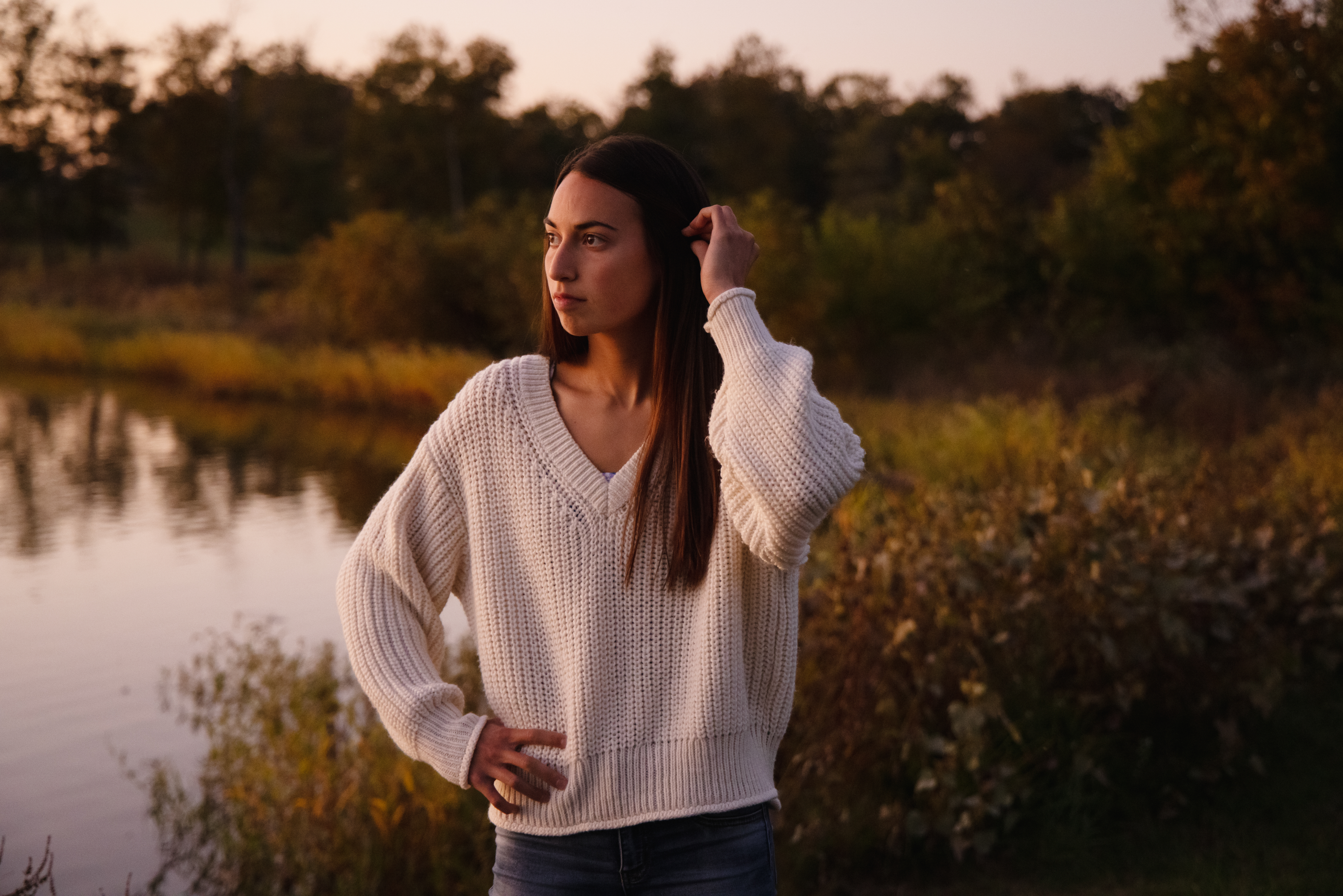 January 25, 2023 - 09:46 AM
A Special Seidt
Venture into the local Lexington YMCA and you might just stumble upon Asia Seidt. You'll see her there, swimming laps, working out on her own accord. In many ways, Seidt is not unlike other Lexington residents who enjoy aquatics as a form of exercise. She goes once a week, doesn't worry about times and views her sessions in the water as, "free therapy".
If you're not paying close enough attention, you might not notice the pristine technique, nor the effortless ease with which the 25-year-old still glides through the water. In fact, you may not even raise your goggles at the reality that you're sharing a pool with, quite possibly, the greatest swimmer the University of Kentucky has ever seen.
Make your way into Kentucky's Lancaster Aquatic Center, however, and the story is much different. Seidt has no such anonymity here. Her name is plastered all over the program's all-time top-10 board. A plaque on the "Wall of Honor" displays some of her many accomplishments. Four-time SEC Champion, three-time NCAA medalist, 21-time All-American, SEC Freshman of the year. From the roof above the pool, a large banner hangs recognizing Seidt's most significant achievement of all: 2020 NCAA Woman of the Year.
It's been nearly three years since Seidt last suited up for the Wildcats. Nearly three years since her remarkable collegiate career came to a harsh conclusion as the COVID-19 pandemic shutdown the world, and college athletics, in March of 2020.
"I was going 110 percent before everything got cancelled," Seidt recalls. "We were three or four days out from NCAAs, so you were in the mindset of championship season. To go [from that] to absolutely nothing, it was definitely a hard transition."
So instead of competing at NCAAs and the Olympic Trials, Seidt, like the rest of the population, headed home. She didn't know it then, but she had swum her final competitive meet.
"I want to say it was four months before I got back in the pool," Seidt said. "It was just a completely different feeling. It was hard to find a pool, hard to find a place to train. It kind of was just starting from zero again. If you're out of the water for even a week, you kind of lose the feeling of the water, so realistically it was just time to jump into something else."
Although her transition into a post-swimming career may have begun a bit sooner than expected, Seidt had been thinking about the evolution for years prior. In fact, her focus on the future was one of the main reasons she chose to attend Kentucky in the first place.
"I think one of the biggest things that drew me [to UK] was Lars [head coach Lars Jorgensen] talking about how he could help me to be such a great athlete, but more importantly, he wanted to help me be a better person and student. At some point, your time as an athlete is going to end and you're not going to have that title anymore. You're just going to be a person. So, the fact that he [Jorgensen] talked about developing [me] beyond those four years as a student-athlete was something that no other coach had ever mentioned."
For Seidt, that next leap was physical therapy school. She is currently in her third and final year of the doctorate program here at UK, and in the midst of a series of 12-week clinical rotations. Seidt has already spent stints at a neurological rehab center in Louisville and a general orthopedics clinic in Indiana. Following a few months of coursework back in Lexington, she'll be off to a trauma hospital in Dallas before finishing up by working with the MLS soccer club, FC Cincinnati.
Her initial interest in physical therapy arose as a result of her exposure to the field through athletics. Seidt was inclined to pursue the sports physical therapy avenue at first but has since found satisfaction in other sectors of the discipline such as neuro and pediatrics. Plus, for a lifelong Kentucky resident, the chance to spend time in new parts of the country has been appreciated.
"There's so many opportunities and that's what I've really been enjoying," Seidt said. "I've loved getting to work with patients and spending three to six hours with them a week. You get to know the people really well and its always a puzzle because you never know what each patient is going to present."
Seidt even sees ties between her current work and her time as an athlete. She recalls working at a neurological clinic in Louisville where she treated patients who had suffered strokes and traumatic brain injuries. During her first week at the clinic, Seidt remembers watching a patient walk for the first time in eight years.
"I think it is super cool to see patients get back to a relatively normal way of living," Seidt says. "It kind of ties back to athletics and getting records and setting goals. That's something I'm so familiar with, so to see them get their goals and push them past they point they thought they could get to, it's pretty awesome to tie that back to swimming as well."
Of course, Seidt misses aspects of her past life. It's only natural given the time, effort and energy she dedicated to the sport of swimming for so many years. She misses the team, her coaches, the thrill of accomplishment. Now several years removed from it all, Seidt has an even greater appreciation for her time as a student-athlete.
"You're so focused on, go, go, go," Seidt says. "You live in a routine and you kind of don't realize how special it is what you're doing. Being able to compete with your best friends and knowing their goals and being able to see them succeed in their goals, it really does bond you. I miss that so much."
The demanding lifestyle, so engrained in athletes who reach the heights that Seidt did, can be challenging to move on from.
"Sometimes I wake up at 5 a.m. and still work out and I'm like, 'All right, you can chill out," Seidt laughs. "'You don't have to do this anymore.'"
The early morning alarms may no longer be necessary, but Seidt hopes to maintain many of the foundational traits instilled in her by the sport. After all, commitment, discipline and toughness have value far beyond the swimming pool – a fact which Seidt can carry forward as she flip turns into life's next leg.