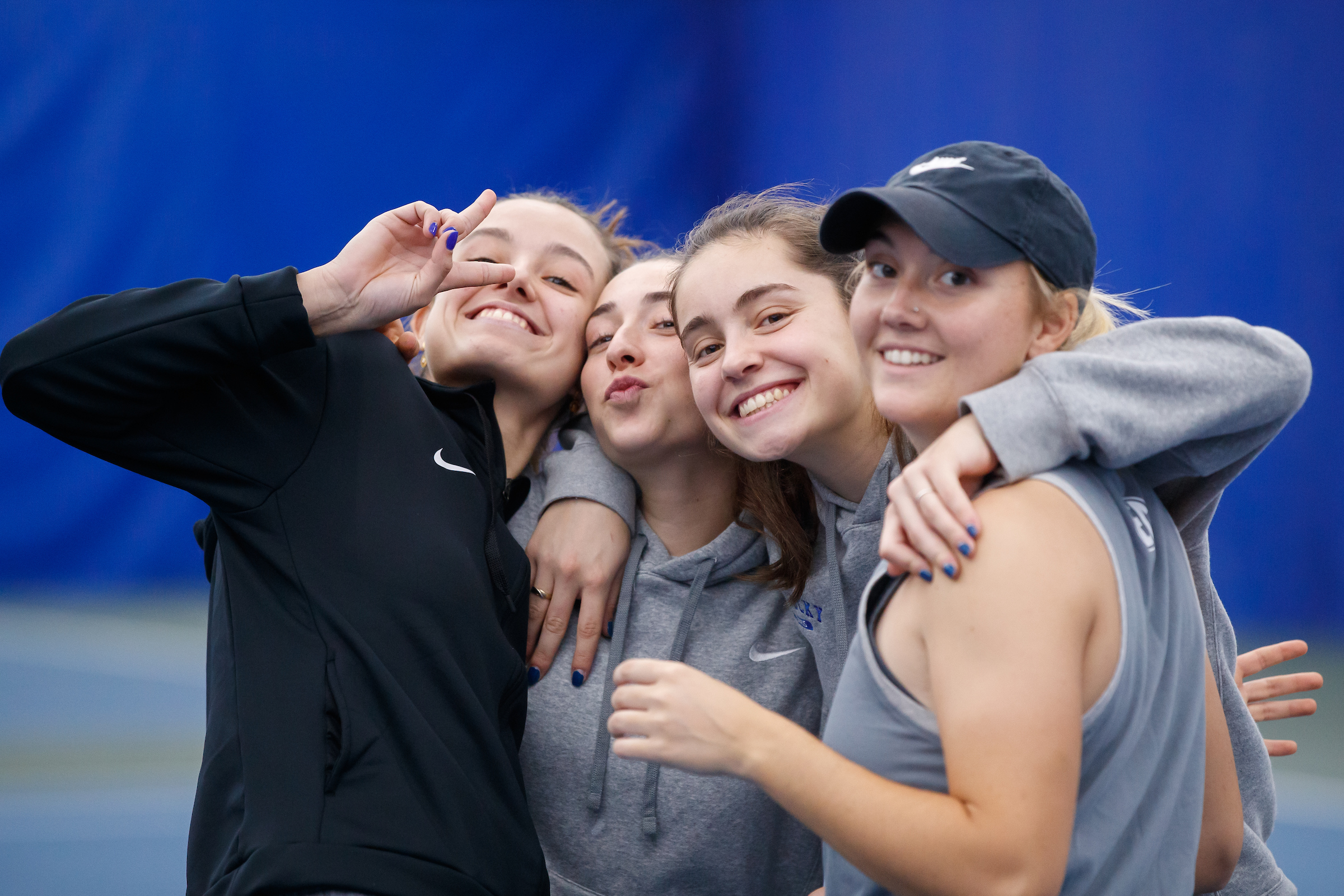 January 24, 2023 - 02:57 PM
Women's Tennis Prepares for Wednesday Doubleheader
LEXINGTON, Ky. – Kentucky women's tennis (3-1) will host a doubleheader on Wednesday at the Hilary J. Boone Tennis Center. The Cats will take on Cincinnati (1-2) at 10 a.m. EST with Marshall at 2 p.m. EST.
The Wildcats had a successful opening weekend with a sweep of ETSU and Miami (Ohio) on the first day and a victory over Northern Illinois on Sunday. UK's only loss was to Illinois who beat the Wildcats, 3-4.
Florencia Urrutia, Elizabeth Stevens, Makayla Mills and Zoe Hammond all had stellar performances in both doubles and singles play throughout the weekend.
Cincinnati has begun its spring season with wins over Butler, Purdue and Indiana with Marshall kicking things off at the NIU Huskie Invitational.
The Wildcats hold a 5-0 all-time series record with the Bearcats and a 9-2 record with the Thundering Herd.
Live stats for Wednesday's doubleheader are available by clicking here.
For the latest on Kentucky Women's Tennis, follow @UKWomensTennis on Twitter, Facebook and Instagram, as well as on the web at UKAthletics.com.