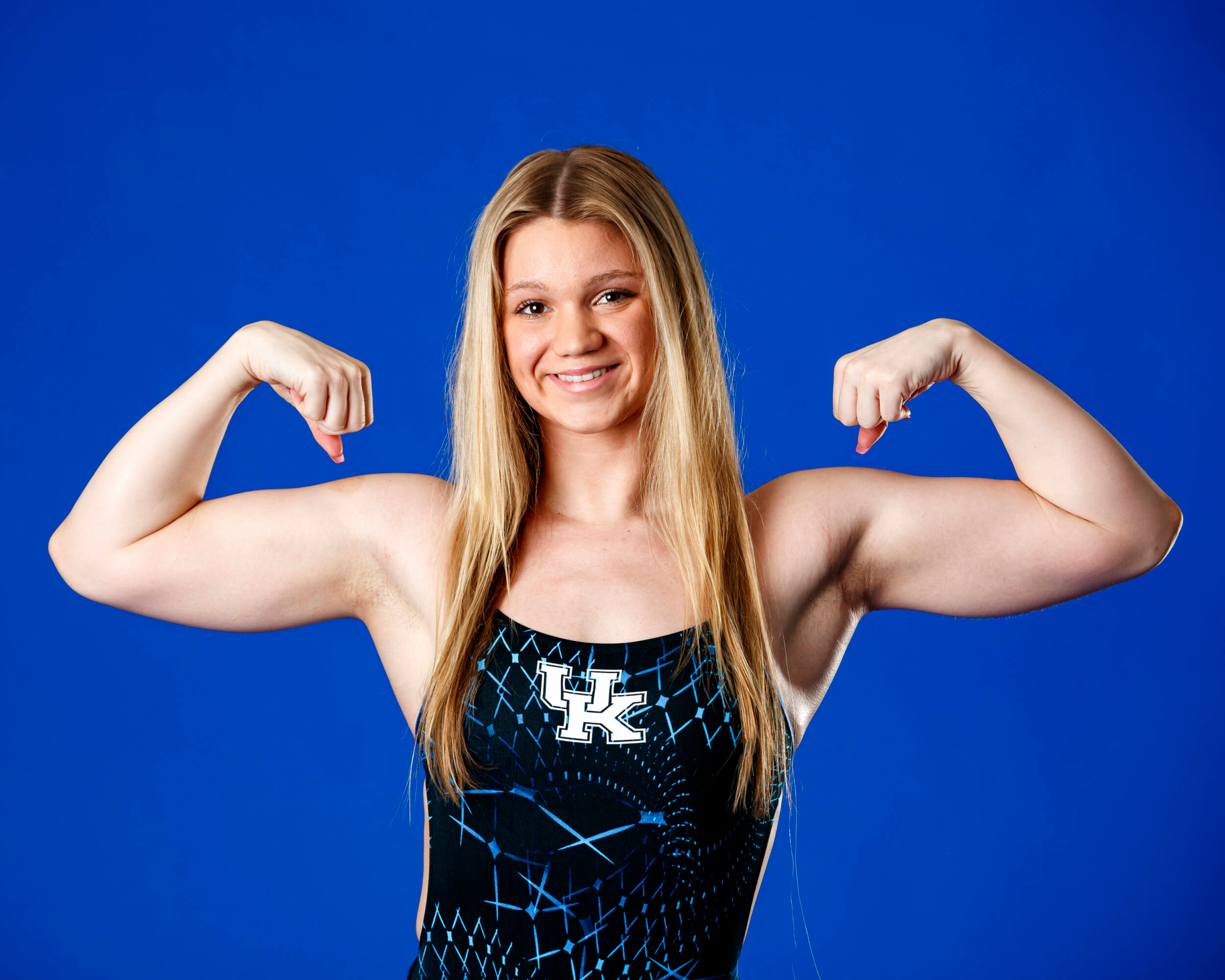 January 24, 2023 - 05:08 PM
Swim & Dive's Lydia Hanlon Named SEC Freshman of the Week
LEXINGTON, Ky. – Kentucky swimming & diving freshman Lydia Hanlon has earned SEC Women's Freshman of the Week, the conference announced on Tuesday. Hanlon played a big role in No. 14 Kentucky's 168-132 dual meet victory over No. 6 Louisville this past Saturday, earning 14 points for the team while swimming personal best times in both the 100 and 200 backstroke.
The Tallahassee, Fla. native took first in the 200 backstroke with a blistering time of 1:52.16, the 10th best time in the country this season. Hanlon also finished second in the 100 backstroke (52.76) and swam the third leg on the third-place finishing 400 free relay for UK.
Both Hanlon's 100 and 200 backstroke times rank seventh all-time in Kentucky program history.
Hanlon becomes the second Kentucky freshman to earn Freshman of the Week honors from the SEC this season. She joins Levi Sandidge who won the award on the men's side back on Oct. 11.
For the latest on UK Swim & Dive, follow the Wildcats on Twitter and Instagram at @UKSwimDive, and on Facebook at Kentucky Swimming and Diving.